CAIRO, Egypt - In June of 2012, Egypt held its breath in anticipation of the court verdict against former President Hosni Mubarak, toppled by a revolution in which hundreds died at the hands of the security forces.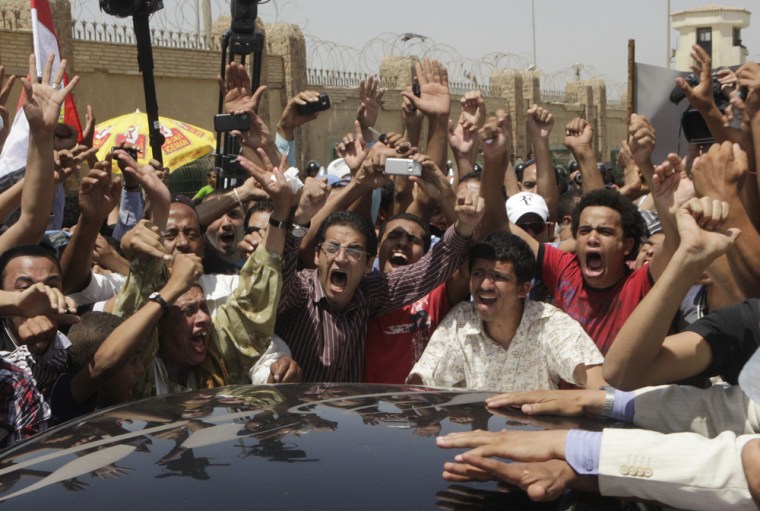 They crowded around TV sets in coffee shops and cheered when the judge sentenced him to the maximum of 25 years in prison. But demonstrators also poured into streets across the country with many wanting to see the former autocratic leader sentenced to death instead.
What a difference 10 months makes. Ahead of his retrial on Saturday, social media was virtually silent on the subject and newspaper coverage was scant.
On the streets of Cairo, nine months of rule by Islamist President Mohammed Morsi, rising crime and a sputtering economy have led some to conclude that the revolution's treatment of the former leader was too harsh.
"Even if Mubarak was bad, I don't like my president to be in prison like this. He shouldn't be treated the way he was after the revolution," café owner Abdel Nabi al Shaer, 48, said.  "We should remember the good things, living in peace for 30 years. I don't have to remember the bad."  
A journalist who asked that her name not be used, went even further. "I would like to tell Mubarak we are sorry," she said.
Mubarak, a staunch ally of the United States, was charged as an accessory to murder for failing to stop the killing of more than 800 people during the January 25 Revolution, as the movement that toppled him became known.
A thief or a job creator?
He was the first ruler overthrown by the Arab Spring movements to stand trial in person, appearing in court in a hospital bed. After his sentence, Mubarak challenged the ruling and a retrial was ordered in January.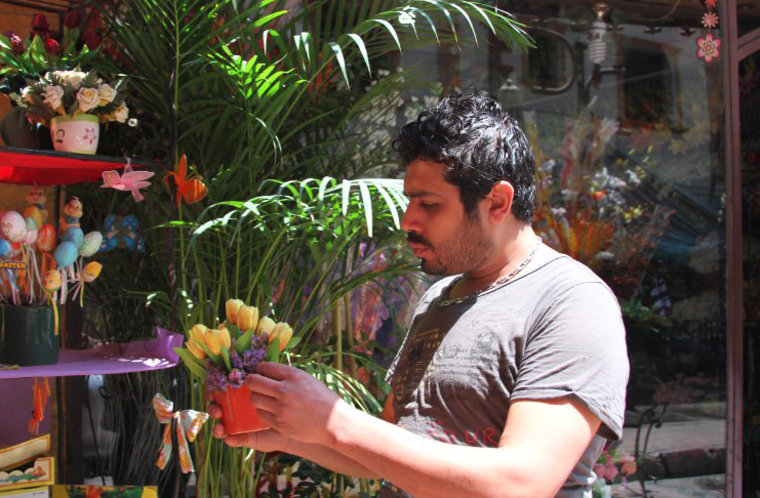 Mubarak, now 84,  is also being investigated for squandering public funds. His sons, Gamal and Alaa, face retrial on charges of financial corruption.
One of Mubarak's lawyers, Yousri Abdul Razak, said he was confident his client would be cleared.
"President Mubarak asked for the police to show patience to the protesters," he said, adding that there was no evidence that Mubarak asked security forces to put down the demonstrations. 
Florist Khalid Ramadan agreed Mubarak should be set free.
"Now I can't walk with my children on the street," the 30-year-old said. "Since Morsi took over I haven't had any work. Hosni was a thief but there was work. I have three kids and I can't feed them."
But anger toward Mubarak remains. Fruit seller Mohamed Abded Hamid said he thought the former leader deserved the ultimate punishment.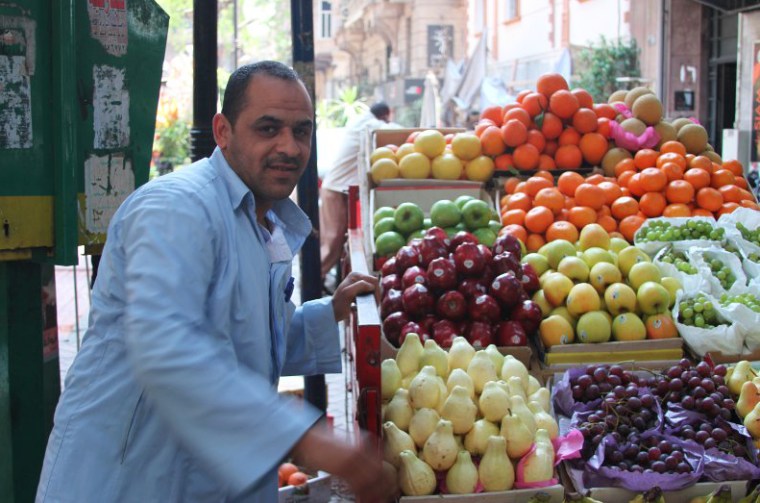 "I hope [Mubarak] will get the death sentence because [he] oppressed a lot of people," he said. "If they [the Mubarak regime] hadn't, there wouldn't have been demonstrations in the first place."
University student David Azer poured scorn on Mubarak and Morsi equally.
"I am not paying attention and am fed up because Morsi is doing nothing. He is not the president we want. Mubarak should be imprisoned for life because he did a lot of bad things." 
Related:
Egyptians warn Morsi is no friend to the United States
Women violated in the cradle of Egypt's revolution, activists say
Egypt's Sharm el-Sheikh lures tourists with sun, sand and cheap deals