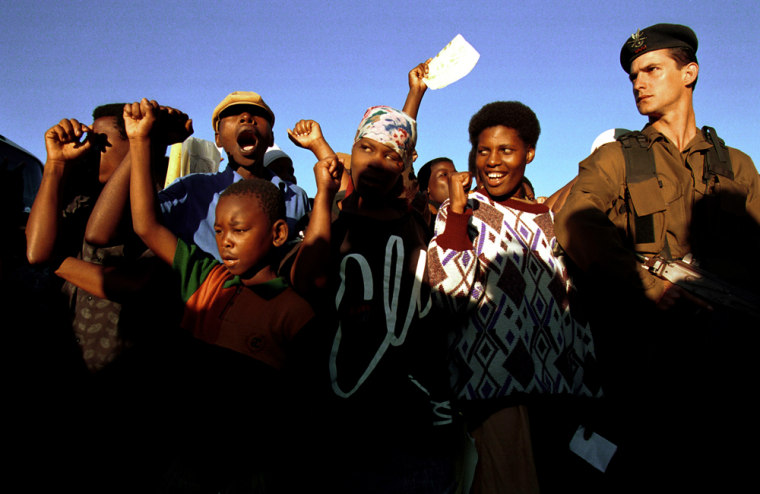 Modern South Africa has officially entered adulthood. It is eighteen years old today, and millions of its people are celebrating 'Freedom Day', the anniversary of the country's first democratic elections and the moment that marked the miracle birth of Nelson Mandela's 'Rainbow Nation'.
Today, a public holiday, South Africans are reflecting upon the country's phenomenal progress, with concerts, private parties and civil celebrations. Citizens are sharing their memories of where they were that day and how it felt to vote for the first time. Some will try to re-live the euphoria and optimism of those historic moments.
South Africa's eighteenth year of freedom marks a coming of age, with the first children to be born after the end of the racist regime now able to vote for the first time. But increasingly, many South Africans see Freedom Day as a time to reflect upon today's challenges rather than the victories of yesteryear - a time to ask why South Africa has not progressed further than it has.
Sudan has declared war on us, says South Sudan president
As South Africa approaches its third decade of democracy, many of its black communities are still blighted by poverty and hopelessness; they are on the wrong side of the so-called "economic apartheid".
Others believe that the cancer of public corruption is modern South Africa's greatest problem, complaining that today's politicians are mere shadows of the leaders of Nelson Mandela's generation and have become more focused on their own interests than those of their people.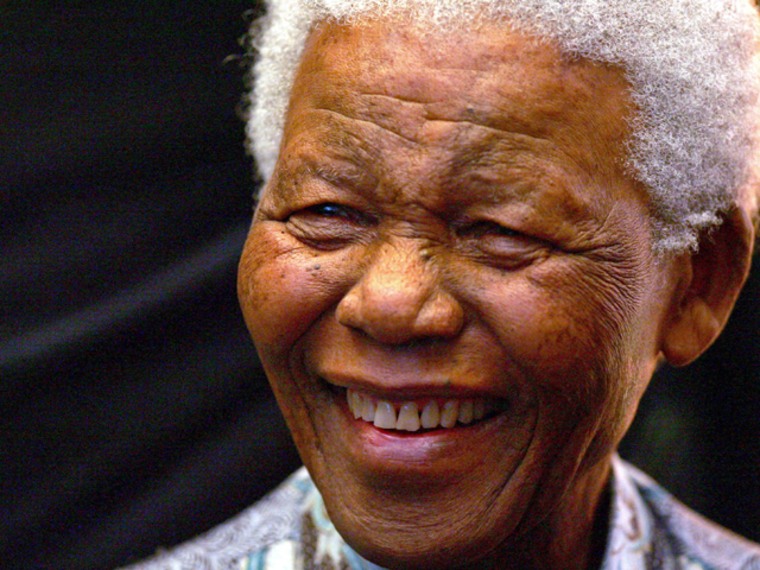 One recent report suggested that forty per cent of South Africans believe most of the country's lawmakers to be corrupt.
For many citizens, violent crime is the real issue. Although the police claim to be winning the war on many crimes, the recent gang-rape of a mentally disabled girl in Soweto which was filmed and posted onto the internet appeared to indicate a wider epidemic. According to one estimate, a woman is raped in South Africa every 26 seconds.
Viral gang-rape video shocks South Africa
This is a youthful society, where most people are too young to have any memory of the dark days of Apartheid. They only know democracy, but are equally familiar with society's current-day ills. In an editorial, The Star newspaper of Johannesburg reflects on what it calls the nation's 'crucial crossroads', arguing that although much has been achieved,  democracy has not always been "the magical panacea" that South Africans have hoped for.
"The so-called 'born frees' reach adulthood, many of them with little or no interest in the momentous events that led up to the year of their birth. Many other older South Africans have been left bitterly disappointed in what has been achieved since", it says.
Jackson Mthembu, a spokesman for the ruling party, the African National Congress, defends the record of the government in the same newspaper. "In 18 years a lot has been done, but hardly enough to reverse 300 years of colonialism. The structural weakness of the racist policies did more damage than we care to acknowledge."
More world news from msnbc.com and NBC News:
Follow us on Twitter: @msnbc_world