Scandal-plagued South African President Jacob Zuma must leave office, his ruling party said Tuesday — but there was still no indication when he would comply with growing calls for him to stand aside.
The African National Congress (ANC) finally decided to "recall" Zuma at a marathon overnight meeting, said Ace Magashule, the party's secretary-general.
The decision comes amid ongoing political uncertainty. Zuma's deputy, Cyril Ramaphosa, has already become the party's leader and indicated he wants to take over the presidency as soon as possible to help boost the country's weak economy.
Zuma promised to resign, Magashule said after the latest talks, but wanted to stay in office for several more months. However, Magashule called for Zuma's departure to be "speedily resolved."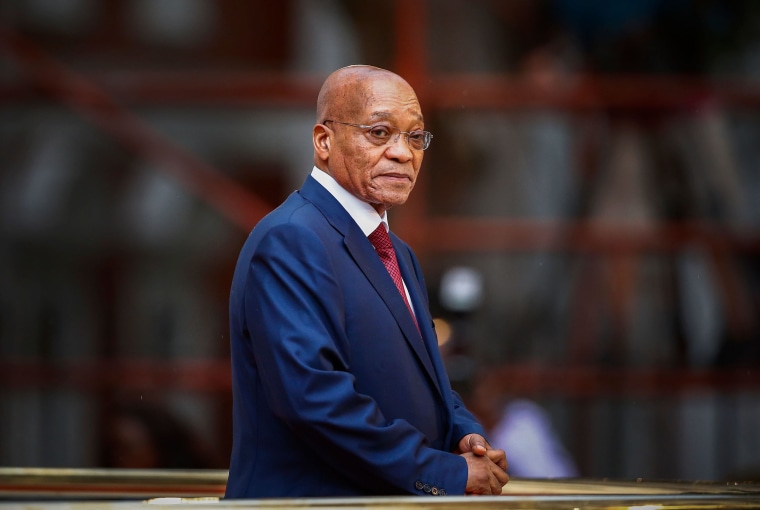 "We will treat comrade Zuma with dignity and we will not humiliate him," the party announced. We are expecting that comrade Zuma will respond [Wednesday]."
If Zuma clings on, the matter could go to parliament for a vote on a motion of no confidence that could bolster opposition groups.
The impasse highlighted the disarray within the ANC, which became the main movement against white minority rule and has led South Africa since the end of apartheid in 1994. It once commanded moral stature as the party of Nelson Mandela, but corruption scandals linked to Zuma, who denies wrongdoing, have cut into its popularity.
The 75-year-old was ousted in December as ANC leader. In 2016, he was forced to pay back some of the millions in state money he used to upgrade his private residence.
Zuma's links to the Gupta family — whose members include a trio of businessmen accused of using their ties to the president to amass wealth and influence government policy — has also drawn criticism from former allies as well as opponents. The Guptas and Zuma deny any wrongdoing.
Ramaphosa, Zuma's expected successor, is a multimillionaire businessman and a former labor organizer.
While South Africa is one of the continent's leading economies, it is beset by high unemployment, extreme income inequality and low rates of growth; one of its largest cities, Cape Town, is likely to run out of water within weeks.