SEOUL, South Korea — South Korea's disgraced President Park Geun-hye was formally removed from power Friday after the country's Constitutional Court unanimously upheld her impeachment for corruption and influence peddling.
The ruling opens the 65-year-old fallen president up to possible criminal proceedings. It also sparked angry protests from Park supporters in which two people were killed, police said. About 30 protesters and police officers were hurt in violent clashes, according to authorities.
The acting head of the eight-person court, Lee Jung Mi, said Park had "violated the principles of democracy and rule of law."
The impeachment motion filed by lawmakers accused Park of extortion, bribery, abuse of power and leaking government secrets.
Prosecutors have already named Park a criminal suspect. An election will be held within 60 days.
Park's impeachment also deepens political and security uncertainty in the world's 11th biggest economy. The country faces existential threats from perennial rival North Korea, reported economic retaliation from a China furious about Seoul's cooperation with the U.S. on an anti-missile system, and questions in Seoul about the Trump administration's commitment to the countries' decades-long security alliance.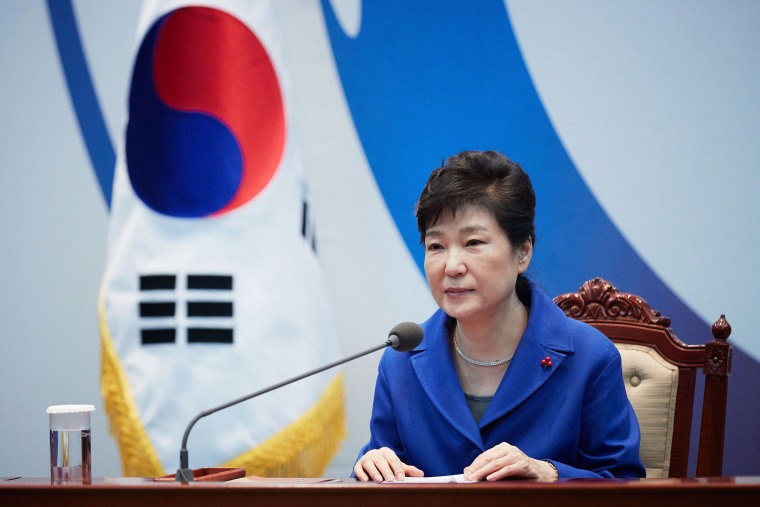 South Korea's opposition-controlled parliament voted for impeachment in December amid suspicions that Park colluded with a confidante, Choi Soon-sil, to filch from companies and to secretly manipulate state affairs. Park has apologized for putting trust in Choi but denies any legal wrongdoing.
Choi is the powerful daughter of a late cult leader. Despite having no official role in government, South Korean prosecutors allege Choi wielded huge power, had a say in policy decisions and exploited her relationship with the president to bully companies into handing over tens of millions to businesses and foundations she controlled.
The scandal exposed a series of bizarre revelations — including the mass government purchase of erectile dysfunction medication.
FROM DEC. 1: Murder, Cults & Viagra — A World Leader on the Brink
Lee said Park was fired on the primary grounds she had "abused her power in aiding her personal confidant [Choi]" as she sought personal and vested interest through ties with South Korean companies, including Samsung.
Although Park had not violated press freedom, Lee said, the court found she had "hid evidence and stirred up suspicions ... thereby nullifying the functions of the press and the constitution to check and balance."
"The accused showed no willingness to uphold our constitution," Lee told the court session, which was broadcast live to the nation — an unprecedented move.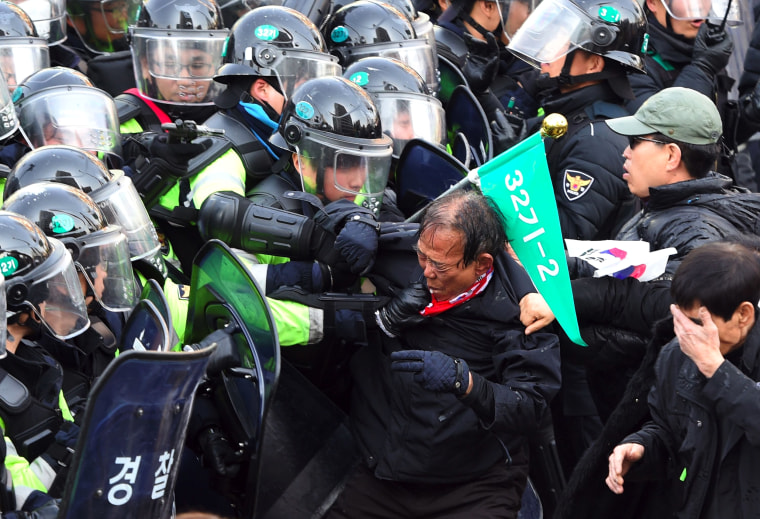 The ruling marks a dramatic fall from grace of South Korea's first woman president and daughter of Cold War military dictator Park Chung-hee, both of whose parents were assassinated.
The government put South Korea's military and police on heightened alert after the court decision.
Some of Park's supporters reacted angrily after the ruling, shouting and hitting police officers near the court with plastic flag poles and climbing on police buses.
Anti-Park protesters celebrated by marching in the streets near the presidential Blue House, carrying flags, signs and an effigy of Park dressed in prison clothes and tied up with rope.
North Korean state media denounced Park as a "common criminal" after the decision.
The ruling instantly strips Park of her powers and also her immunity against prosecution. She could be interrogated by prosecutors seeking to indict her on criminal charges. Park has repeatedly refused to be interviewed by prosecutors over the scandal in recent months, but that will be harder to do if an arrest warrant is issued.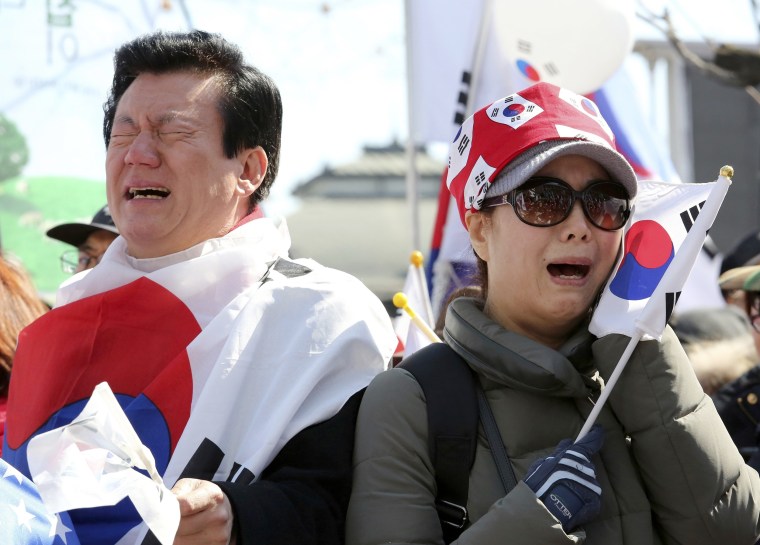 She is also accused of soliciting bribes from the head of the Samsung Group for government favors, including the backing of a merger of two Samsung affiliates in 2015.
Prosecutors have arrested and indicted a slew of high-profile figures over the scandal, including Choi, top Park administration officials and Samsung heir Lee Jae-yong.
Nam Jung Soo, a spokesperson for the Movement to Oust Park Geun-hye, an umbrella group comprising of 82 NGOs, told NBC News that "the next step is to see Park in prison."
"The court decision is the true reflection of the people's wish," Nam said.