A loft inside a South Korean nightclub collapsed early Saturday, killing two people and injuring more than 10 others. Athletes from the U.S. men's and women's water polo teams were celebrating the women's world championship victory at the site when the structure fell, media in that country reported.
All of the U.S. water polo players who were at the club in Gwangju, are safe and accounted for, Chris Ramsey, CEO of USA Water Polo said. Several U.S. athletes suffered non-life threatening injuries, the team said later.
"This is an awful tragedy," Ramsey said in a statement. "... Our hearts go out to the victims of the crash and their families."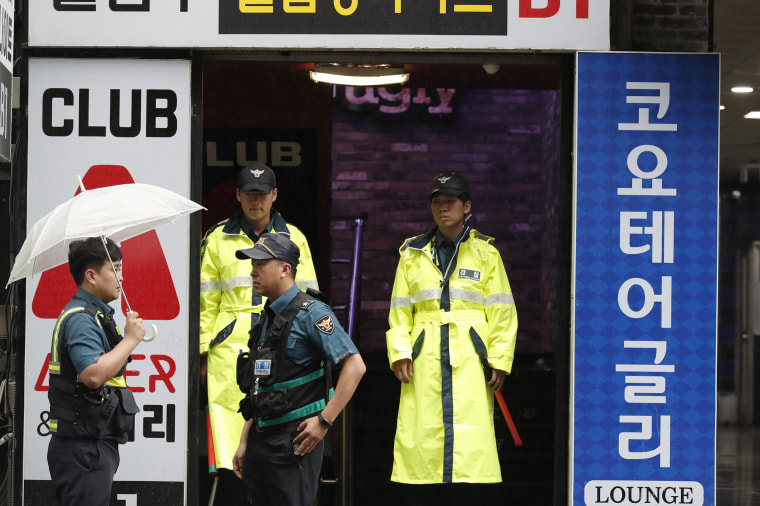 The South Korean news agency Yonhap, citing fire officials, reported that the loft collapsed around 2:30 a.m. Saturday.
Athletes competing in the FINA World Championships were said to be among the injured. Firefighters told the news agency that the injuries were not severe.
The club is next to the athletes' village, the Associated Press reported.
The U.S. team said Saturday that "a handful of USA Water Polo athletes suffered non-life-threatening injuries," but "all USA Water Polo athletes are safe and accounted for."
Kaleigh Gilchrist suffered a deep leg laceration and underwent surgery; Paige Hauschild suffered lacerations to the arm; Johnny Hooper suffered hand lacerations that required stitches; and Ben Hallock suffered minor scrapes, the team said.
Kim Young Don, the Gwangju fire chief, said at a briefing that the second floor collapsed and that reports to fire officials said seven to eight people needed rescue.
An official from the Gwangju fire station said that the accident site is under control and it is believed there was a structural problem with construction on the second floor of the club, which collapsed due to the weight of people at the time. The final conclusion about the accident is expected Sunday or Monday after further inspections, the official said.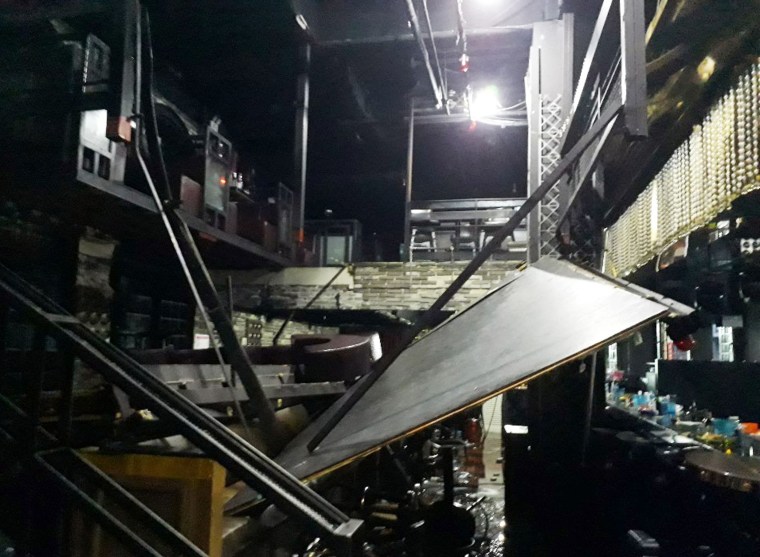 The U.S. Water Polo Women's National Team beat Spain 11-6 Friday to win the 2019 FINA world championship. The title is the third straight for the U.S. women's team, and its sixth overall championship, according to the team.
Gwangju is around 166 miles south of Seoul, the South Korean capital.