SEOUL, South Korea — Choe Sunhee was 13 when the Korean War began in 1950.
Like many South Koreans, over the last seven decades Choe has witnessed the division of his country, the fall autocratic leaders, and the rise of nuclear weapons — all under the omnipresent threat of a new war with the brutal regime just 35 miles to the north.
Now, at 81, Choe told NBC News he's skeptical that this latest attempt by the U.S. to help broker peace between North and South Korea will actually lead to denuclearization.
On a brisk Saturday in downtown Seoul, Choe stood among hundreds of anti-communist protesters waving Korean and American flags as renditions of old war-time songs blasted through loud speakers.
He came out to protest President Moon Jae-in, but he said he was also there, in part, because he didn't support Trump's impending meeting with the Kim regime.
"Kim Jong Un, he is a communist," he said, later adding, "We don't trust him. He's [a] liar!"
The Trump administration sent shock waves throughout the international community late Thursday when South Korean officials announced that the president would meet with the North Korean dictator Kim Jong Un.
In South Korea, the news was met with distrust as well as cautious optimism. For many here, talks of denuclearization over the last three decades have followed a familiar pattern of North Korean promises and Western diplomatic concessions that ultimately end in disappointment.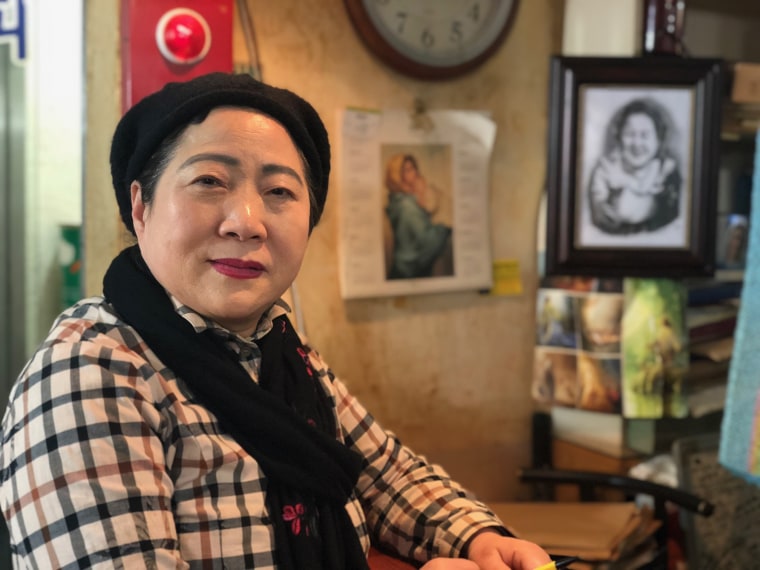 After a year of political unrest that saw the country's first female president removed from office on corruption and bribery allegations, some of the demonstrators Saturday expressed skepticism about the latest prospect of peace between the two countries.
"We cannot be certain that Kim Jong Un won't cheat us," said 66-year-old Bok Soon Jang. "Even now, he says that he [is] sustaining a good relationship with our country, but he is still developing nuclear weapons on the side."
Related: Trump's decision to meet with Kim offers rewards — and huge risks
At the Olympic Coffee Shop in the Seoul district of Jongno, several customers sipped instant coffee and discussed the prospect of peace with North Korea.
"The U.S. needs to see through North Korea's willingness to talk and find out what it really wants," said the shop's owner, Bae Jum Ye.
Sohn Young Eui, who's been coming to the shop for nearly 20 years, agreed with Bae but, he adds, this time the onus is squarely on the United States to broker peace.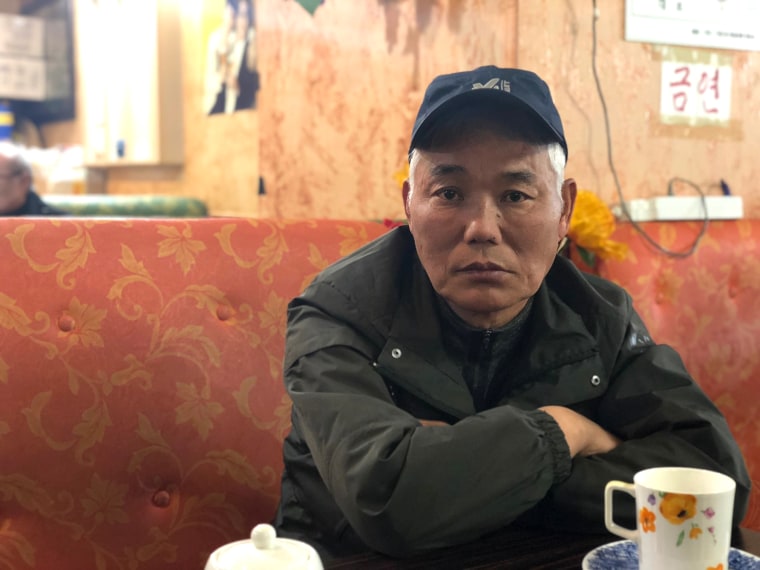 "They are in charge of handling the Korean Peninsula issue, and if North Korea tries to do something with a nuclear weapon again, or try to trick [South Korea], they will really pay for it this time," he said.
Trump isn't the first sitting U.S. president to consider a meeting with a member of the Kim regime, but he would be the first to hold a meeting without a concrete framework of denuclearization.
Related: Opinion | Trump's summit with Kim Jong Un can work, if he doesn't screw it up
In 2000, after a rare period of rapprochement between the north and the south, Kim Jong Il invited President Bill Clinton to visit North Korea. But Clinton, who was skeptical of Kim's motivations and hesitant to legitimize the dictator by agreeing to a one-on-one, sent his secretary of state Madeline Albright instead.
Though her visit was successful, the Clinton administration was unable to strike a deal before President George W. Bush took office in 2001.
In the years since, Presidents George W. Bush and Barack Obama were also misled by North Korea to make concessions while Pyongyang continued to develop its nuclear weapons.
But some younger South Koreans expressed hope that the bombastic Trump might be the unknown variable that breaks this cycle.
Kwon Young Hoon, a 24-year-old college student, said he thinks efforts to broker peace could be different because the mercurial Kim approached Trump first.
"I view both as 'strong men' so, they are on a trial of strength," he said. "However, I am sure that both sides do not want war. Therefore, having talks is the only way to solve problems they are facing now."
Gu Seuli, 29, also agrees that these prospects of peace talks are better than continuing the escalating rhetoric between the two leaders.
"To be frank, we trust neither of them," she said. "However, the efforts being made now to meet up and have dialogues, we view that point positively and an opportunity to make change."
Kelly Cobiella, Gabe Joselow, and Bruce Harrison reported from Seoul. Chelsea Bailey reported from New York.