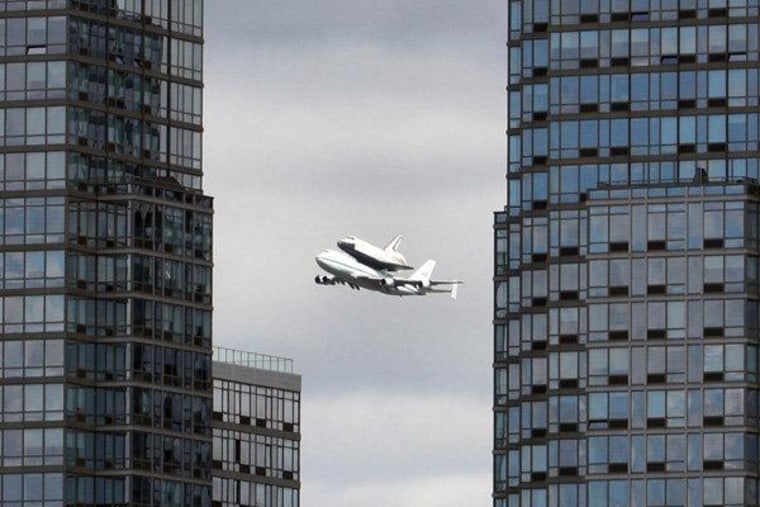 New Yorkers got a glimpse of the space shuttle Enterprise as it circled around Manhattan this morning, riding atop a modified 747 on its way to JFK International Airport. It made a low-altitude flight along the Hudson River, giving onlookers a view of the Enterprise on its first flight since the mid-1980s. The spectacle came after the shuttle Discovery took a similar piggyback ride to Washington, DC last week.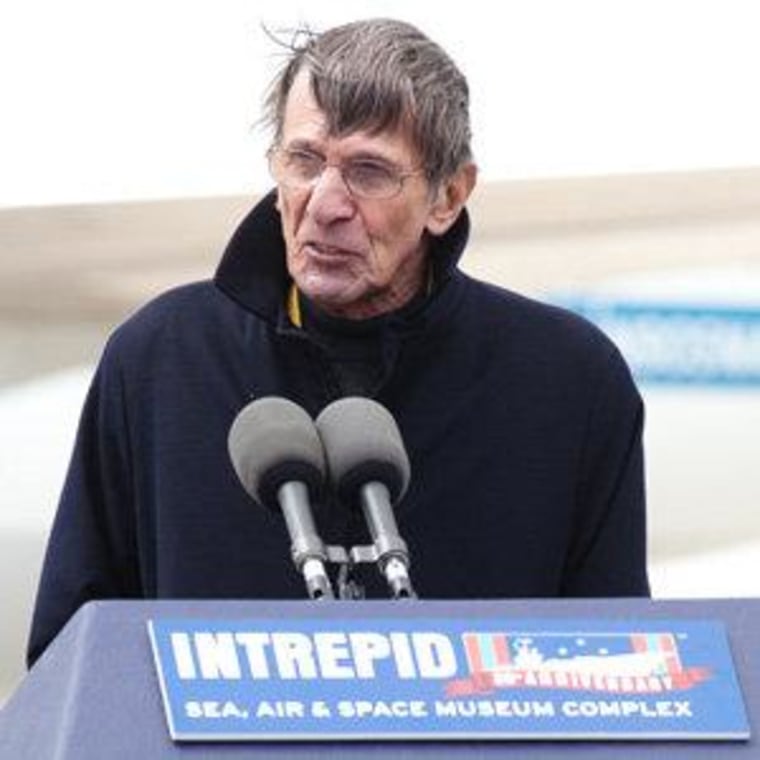 The Enterprise was a prototype for NASA's shuttle fleet, and while it flew within the atmosphere, it was never capable of space flight. Originally named "Constitution," it got its name after "Star Trek" fans successfully petitioned for it to be named after the fictional starship.
Actor Leonard Nimoy, who played Spock in the Star Trek series and films, attended the arrival in New York today and recalled seeing the shuttle when it was first unveiled in 1976.
NASA will next erect two large cranes to separate Enterprise from its 747 carrier. Once free, it will be hoisted onto a barge and towed down the Hudson River, eventually completing the trip to its new home at the Intrepid Sea, Air and Space Museum. A special exhibit there is due to open later this summer.