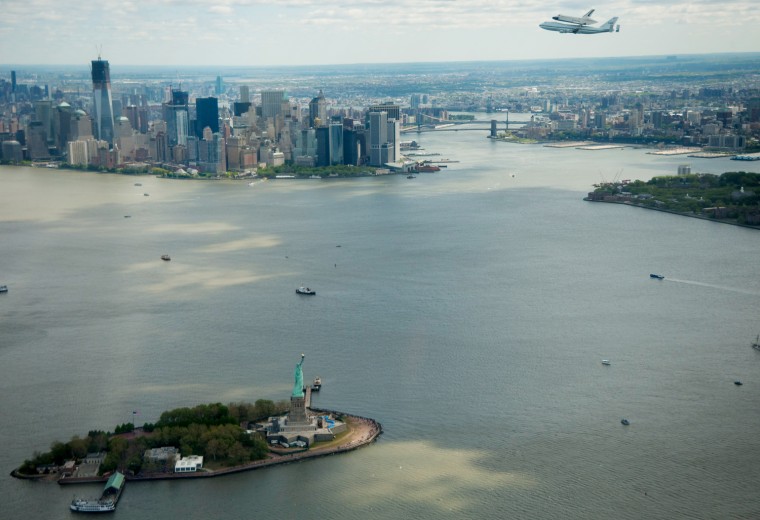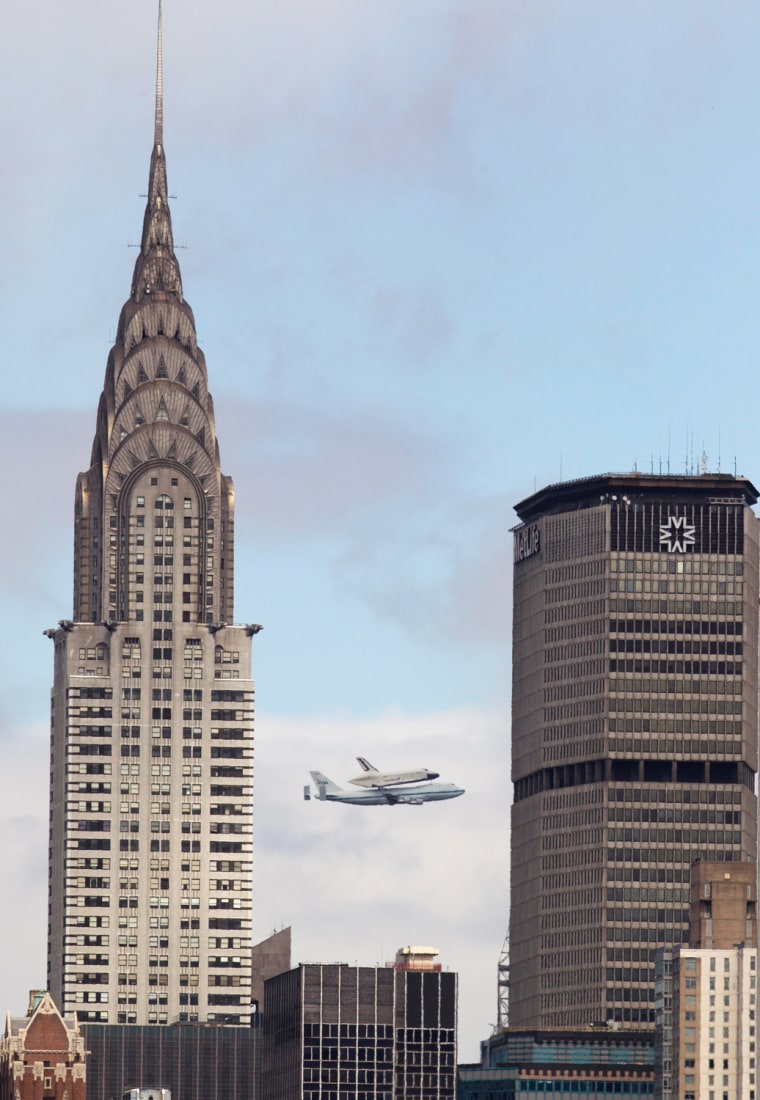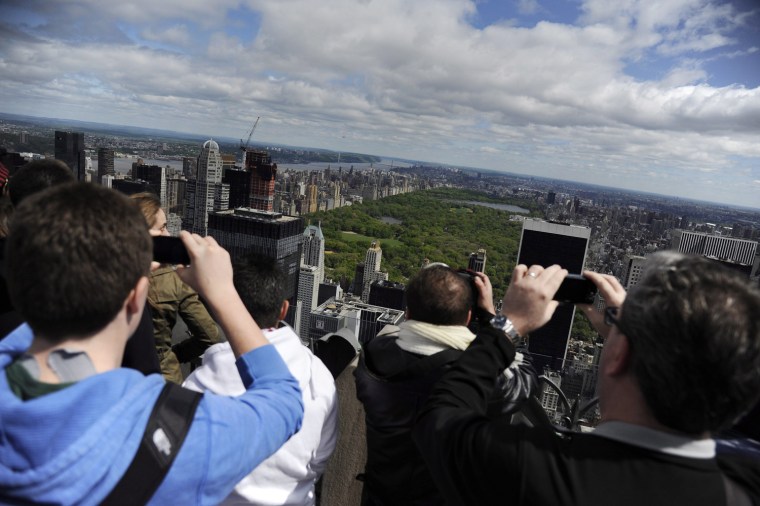 Reuters reports -- The space shuttle Enterprise took off on Friday from Washington piggybacked atop a Boeing 747 bound for New York, where it was set to make a dramatic flight along the Hudson River past the Statue of Liberty.
The United States retired its space shuttles last year after finishing construction of the $100 billion International Space Station, a 15-nation project, to begin work on a new generation of spaceships that can carry astronauts to destinations beyond the station's 240-mile-high orbit.
NASA has been flying the shuttles to cities around the nation for display.
Related story: Space shuttle Enterprise takes off atop New York-bound jet