More than many other European countries, Spain — where a rental van killed at least 13 people and injured more than 100 others on Thursday — is inured to the devastation of terrorist attacks.
Authorities swiftly linked the van attack in the autonomous region of Catalonia to terrorism. It closely resembled other so-called low-tech attacks using cars or trucks across Europe in the past year, most of which were blamed on Islamist terrorism.
Islamist terrorism has exploded in Spain in the past two decades as it has around the world: One of Europe's deadliest attacks occurred in Madrid on March 11, 2004, when almost 200 people were killed by terrorists who set off 10 bombs on four commuter trains within four minutes.
A two-year investigation concluded that home-grown Islamist radicals were responsible for the attack, which took place 911 days after the 9/11 attacks in the United States on Sept. 11, 2001.
Last November, Spanish authorities announced that they had broken up a "totally radicalized" ISIS-linked group intent on carrying out another attack in Madrid, and just last March, authorities seized thousands of weapons they said were bound for terrorist groups.
What is now called Spain was ruled by a Muslim caliphate for almost 800 years, through the end of the 15th century. Some modern-day radical Islamist groups invoke restoration of the caliphate among their justifications for violence.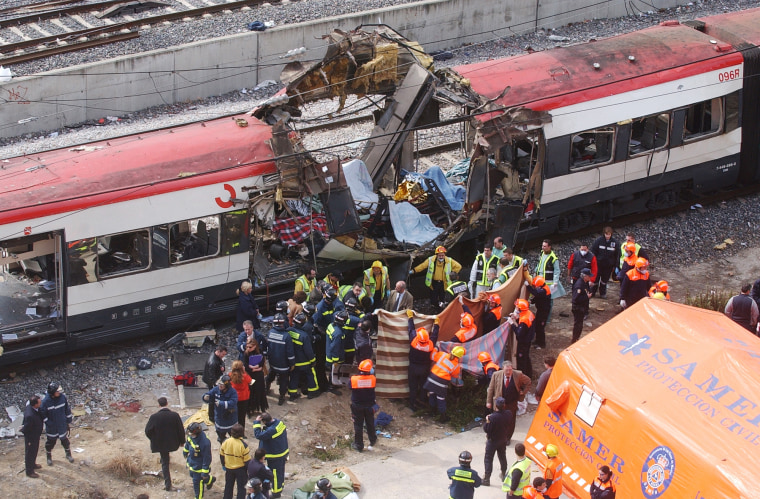 Another part of Spain's history came into play in the fallout of the 2004 attack, however, when the government initially sought to blame the Basque separatist group ETA for the bombings until later evidence emerged.
"ETA" is short for Euskadi Ta Askatasuna ("Basque Homeland and Liberty" in English), which is blamed for having killed more than 800 people during its 43-year campaign for independence, which formally ended with a cease-fire in 2011 and handover of the organization's weapons earlier this year.
The Basques are an ethnic group with their own separate language and culture indigenous to the western Pyrenees, the mountain range that forms much of the border between Spain and France. Basque nationalists have sought an independent Basque state since the late 19th century.
ETA was formed in Spanish Basque territory 1959, and over the next four decades, it pursued a campaign of violence and assassination that fueled the development of far-right opposition groups that added to the bloodshed.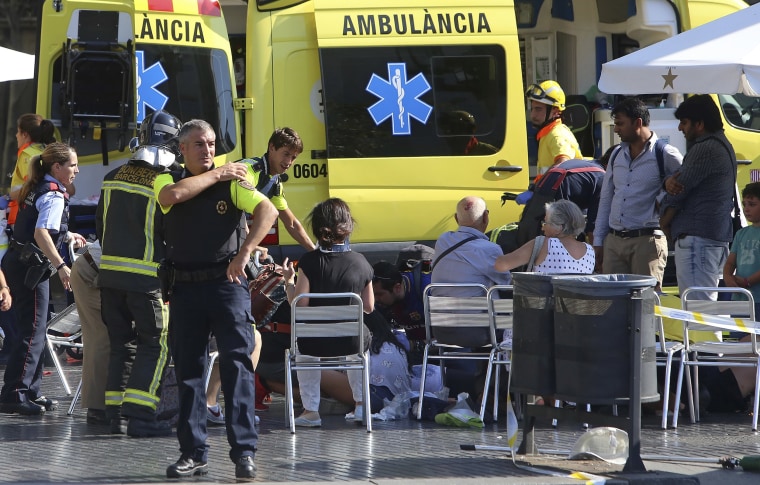 In 1973, ETA militants set off a bomb near a church where Spanish Prime Minister Luis Carrero Blanco was attending Mass. Blanco — who was widely seen as the heir-apparent to Spain's longtime right-wing dictator, Francisco Franco — was killed.
Spain made the transition to democracy after Franco died in 1975, but ETA pushed on with its campaign.
Its assaults included other assassinations, as well as scores of mass bombings, among them explosions that killed 12 civil guards in Madrid in June 1986, 21 people in Barcelona in June 1987 and 11 people at a barracks in Zaragoza in December 1987.
In 1995, ETA again targeted the top of the government, detonating a bomb in April near the car carrying Prime Minister Jose Maria Anzar, who was saved by its protective armor, and hatching a plot to assassinate King Juan Carlos, which police said they broke up in August.
Thursday's van attack occurred in Catalonia, a large separate autonomous region on the northeast tip of Spain that was oppressed during Franco's 36 years in power.
Catalonia, Spain's most prosperous region, is also the center of a vigorous independence movement, but it has historically used political and cultural tools, not violence.
Eighty percent of voters supported independence in a non-binding referendum in 2014. The national government rejected the referendum as unconstitutional, and it is fighting a new referendum scheduled for October.
As well as at the ballot and in the courtroom, the Catalan independence movement is vividly expressed in the rivalry between two of the biggest soccer clubs in the world: FC Barcelona, which sports Catalan symbols on its uniforms and promotes itself specifically as a Catalan club, and Real Madrid CF, in the capital.
Concrete ties between Real Madrid and the Franco regime have almost certainly been exaggerated — many European soccer historians argue that they could be described only as semi-official. But it was Franco himself who restored the Real (which means "royal" in English) to Madrid FC's name when he assumed power in 1939.