TERRASSA, Spain -- Ana Valderrama and Tony Cortes do not look like squatters.
The suburban apartment they've illegally occupied since December is free of clutter. Its stone floors shine while two poster-sized pictures of daughters Jennifer, seven, and Ariadna, 11, hang on gleaming white walls.
Twelve months ago, life was very different.
Valderrama, 36, and Cortes, 38, had both been out of work for more than two years. Unable to maintain payments on their 102,000-euro (around $128,000 at today's exchange rates) mortgage, the couple lost their home in this commuter town about 12 miles north of Barcelona.
"I was very depressed when I realized I may be on the street with my two girls," Cortes told msnbc.com. "It's a depression the whole family feels, a sort of Chinese torture."
Desperate to ensure they had a roof over their head, Valderrama, Cortes and 10 other families took possession of an empty apartment building. But life is still precarious. The family of four now lives on 641 euros ($800) a month in public assistance and they could face eviction at any time.
Destitution
While sophisticated and fun-loving Barcelona serves as the country's showcase to the world, Terrassa is among the many towns hiding Spain's shame: Despite boasting Europe's fourth-largest economy, hundreds of thousands have been forced into destitution by the country's housing crash.
Photos: Faces of Spain's economic crisis
Many Spaniards now exist on the margins of a society that just a few years ago promised them easy access to cars, holiday homes, trips abroad and regular tickets to professional soccer games.
The crisis was born out of a mighty housing and construction bubble that saw house prices triple between 1995 and 2007. They've fallen by at least a quarter since then.
'The country is on its knees': Ireland grapples with economic collapse
About one out of every four people in Spain is without a job, according to government statistics. However, the large so-called "gray economy" mitigates the effects of unemployment, the IMF says.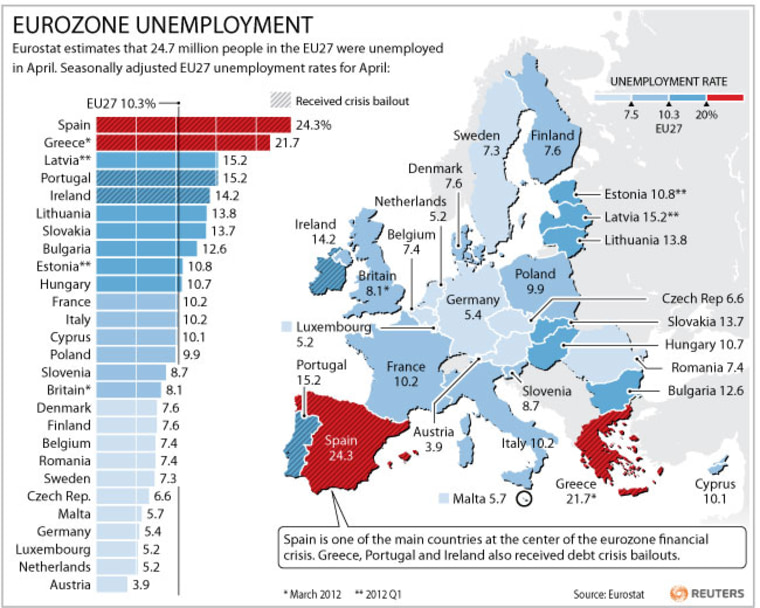 In 2010, court evictions hit 100,000 – four times the total in 2007. About 200 homes are repossessed every day across Spain, according to the Platform for People Affected by Mortgages (PAH) campaign group.
These repossessions continue despite a voluntary ethical code signed by many banks that is intended to delay evictions by two years in cases of families with no income. Still, an estimated 20 percent of the country's unoccupied homes are now owned by banks, The Economist reported.
You don't have to look very far to see the toll the crash has taken on people who have worked all their lives.  
Before the crisis Juan Antonio Pache, 67, did not think of himself as poor.
His construction business once employed nine people. He borrowed money to build a house on land he already owned, and a few years later he borrowed more to extend it.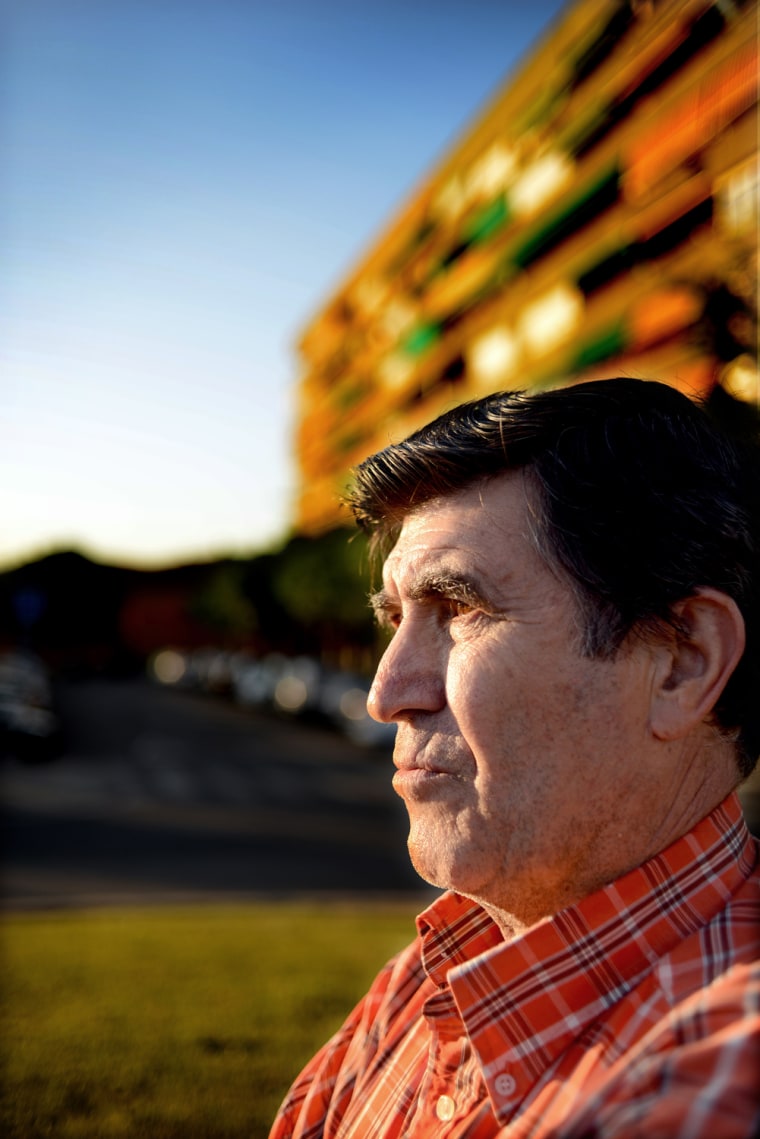 Pache's company thrived, he said, until 2007 when he noticed a fall-off in new business. By April 2008, income had decreased "vertically," he said.
"I made proposals, proposals and proposals but no projects came," he said. He fell behind on payments to Spain's equivalent of Social Security. Soon he could not afford his mortgage payments of around 3,000 euros a month.
Now the bank has seized his house and land. He has lost his business and lives with his son in Sabadell, a city northwest of Barcelona.   
He doesn't receive a state pension, and his wife has moved in with family in another town. 
"All I've done is work. I've worked day and night on the highways. And after so much work I have no house and no pension," he said, standing very straight. "I don't know what kind of country this is."
Greek tragedy: Economic crisis sparks brain drain
With banks in a fierce competition for new customers and mortgages easy to come by, some borrowers doubtless took on too much debt during the boom years. But even as the crisis hit, politicians assured the public that all would be well.
In 2008, former Prime Minister Jose Luis Rodriguez Zapatero declared that Spain had "perhaps the most solid financial system in the world."
Infant malnutrition
The fact the crisis is taking a toll in a relatively wealthy part of Spain surprises those who work with the most vulnerable.
"We have noticed a huge increase in people asking for food assistance – around three times more than a year ago," said Ester Soto, a manager at Terrassa's Red Cross homeless shelter.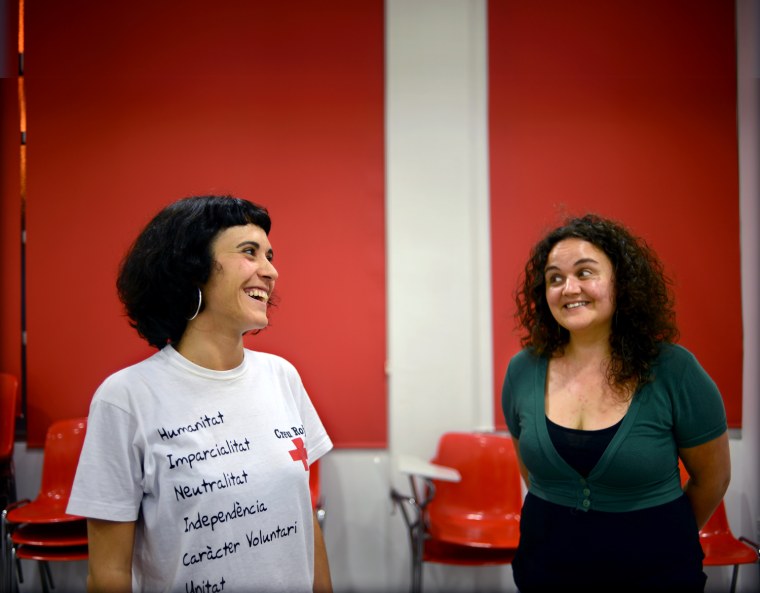 Fraying family networks and swinging cuts in social programs, as well as the worsening crisis, are the likely reasons for this growth, she said.
More startlingly, the Red Cross is also seeing evidence of infant malnutrition for the first time in decades, Soto added.
"And this is not a poor town," she said.
Spain's financial plight has taken center stage for European Union leaders who are tackling long-term plans for closer fiscal and banking union in a bid to strengthen the euro's foundations, after bailouts for Greece, Ireland and Portugal failed to end a 2-1/2-year old debt crisis.
On June 9, the European Union stepped in with the promise of a bank-bailout plan of up to 100 billion euros ($125 billion) and Spain formally requested the rescue on Monday. The original announcement failed to calm nerves as investors worried that it might not be enough and a wholesale bailout of Spain could be in the offing.
Spain to seek bailout; up to $125 billion on table
Paul De Grauwe, a prominent economist and professor at the London School of Economics, said that not only would the bailout announced in early June probably be inadequate, it was unlikely that European Union's response would help ease the suffering of millions of Spaniards.
He also said the European Union's decision-making process, which is propelled by economic powerhouse Germany, is deeply undemocratic.
"Today it is a German politician who decides about Spain," he said. "They couldn't care less about the Spanish unemployed. They will only care about unemployment if it is German unemployment. They will only care about youth unemployment if it is German youth unemployment."
Germany grows weary of being Europe's crutch
'I want to work'
Spanish youth unemployment stands at 50 percent, the highest in Europe. Such statistics are a fact of life for university student Marisol Martin.
"I want to work, have money, be independent and have my own place," the 19-year-old said. "I go on the Internet, send out resumes and resumes but nothing."
The only opportunities for people like her, she said, are unpaid work experience positions or poorly paid jobs in bars or restaurants.
So she is taking English classes and hopes to one day leave Spain.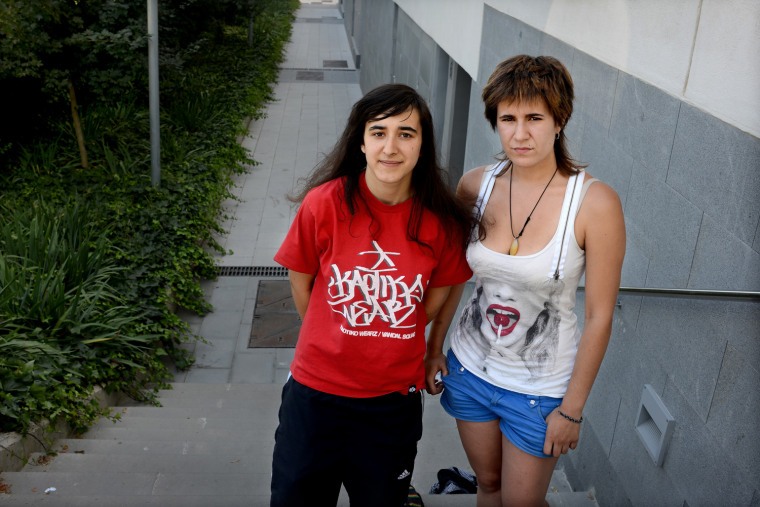 "My dad's told me and my sister that what I have to do is get out and go to England," she said.
Martin's friend Laia Moreno, 18, lives with her mother. "I would like to have my own place and my own life," she said.
"I wanted to be a teacher," she adds. But for now, that dream has died and she's trying to get a driver's license so she can deliver pizzas.
'I had to sell everything'
Life isn't much better for many immigrants, with the unemployment in these communities hovering at around 35 percent.  
Wilson Lopez left Ecuador more a decade ago in search of a better life for his wife and son. Nine years ago, he took on a mortgage of 109,000 euros, on which his wife Isabel and he made interest-only payments, Lopez said.
"I paid my mortgage loyally for nine years," the 63-year-old native of Guayaquil said during a protest organized by the PAH in Barcelona.
CSM: As Europe peers into economic chasm, Africa is rising
In 2010, Lopez lost his job as a security guard in a local hotel.
"I had to sell everything – my wife's jewelry, our television, clothes – everything," he said.
Lopez would like to hand over the apartment's keys to the bank and have done with it, he said. But he can't because most homeowners in Spain can be pursued for mortgage debt even after their properties have been repossessed.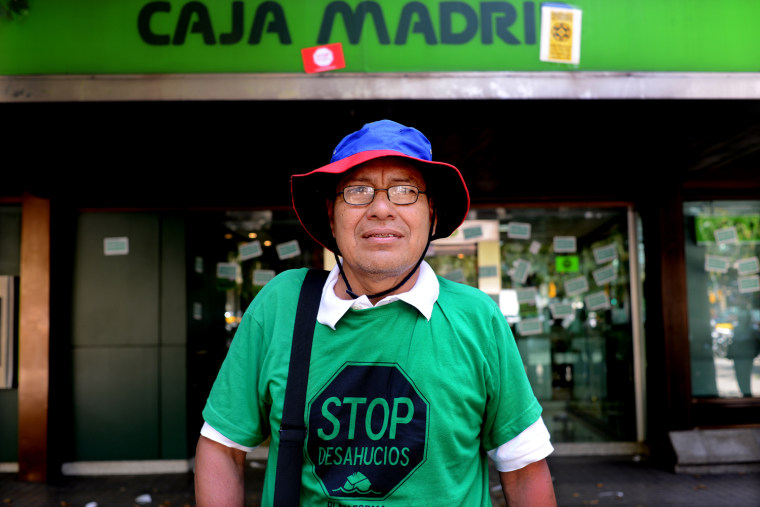 Instead, Lopez felt forced to extend the loan for another 40 years. He pointed out wryly that he will be over 100 when it runs its course.
"The government works for the banks but it does not help the people," he said.
This sort of disillusionment has grown as people impacted by the crisis watch the government bailing out banks while imposing widespread cuts to public services.
Amid this backdrop, the Platform for People Affected by Mortgages (PAH) has sprouted branches throughout the country.
In the last six months, PAH has suspended or delayed dozens of evictions by protesting outside foreclosed homes and helping people negotiate with their banks. Their highly public campaign has fed a wave of defiance and forced the government to promise relief for borrowers.
But the organization is not "superman," warned PAH organizer Guillem Domingo.
"This country's politicians need to step-up, be courageous," he said.
Spanish bailout may prove to be stopgap measure
Spain's "indignados" or M-15, which helped spark the global "Occupy" movement, is also flexing its muscles. While huge public protests have largely died down, the group, along with the PAH, has seen an opportunity in the country's estimated one million empty homes for the growing number of homeless.
And on June 15, activists filed a case against the former management of one of the largest lenders Bankia, whose partial nationalization helped push Spain to seek the EU bailout.
The mass movement has helped raise tens of thousands of euros via crowdsourcing to bring a case against the bank. 
Ghost towns tell the story of Ireland's faded dream
The apartment illegally occupied by Cortes and Valderrama is owned by CatalunyaCaixa, a regional bank. The unofficial residents' offers to pay rent to the bank have so far gone unanswered, PAH organizer Domingo said.
CatalunyaCaixa did not respond to a request for information or comment on their plans for the apartment building.
Still, defying the powers-that-be has energized Valderrama and Cortes.
"Every day that passes I feel stronger," Valderrama said. "I have gone through so much, and every time you do you become more powerful."
"I lost my shame many years ago," Cortes added and smiled.
The Associated Press and Reuters contributed to this report.
More world news from msnbc.com and NBC News:
Follow us on Twitter: @msnbc_world