LONDON — Seven people were arrested in Spain Sunday in relation to the supply of firearms and cash to terrorist groups in Syria and Iraq.
The Spanish interior ministry said the international cell operated as a "business complex," which allowed it to send the supplies unsuspected from Spanish ports under the guise of humanitarian aid.
Among those arrested include five Spanish nationals of Syrian, Jordanian, and Moroccan origin, and two foreigners of Syrian and Moroccan origin. All have links to ISIS and the Al Nusra Front, according to the Spanish interior ministry.
"The continued supply [of logistical material] by this cell directly supported the continuity and reinforcement of terrorist structures in Syria and Iraq," it said in a statement.
"The material was sent as humanitarian help to the conflict areas, but in reality what was being sent hidden amongst supplies was military material, money, electronic and transmission equipment, firearms and explosive-making precursors."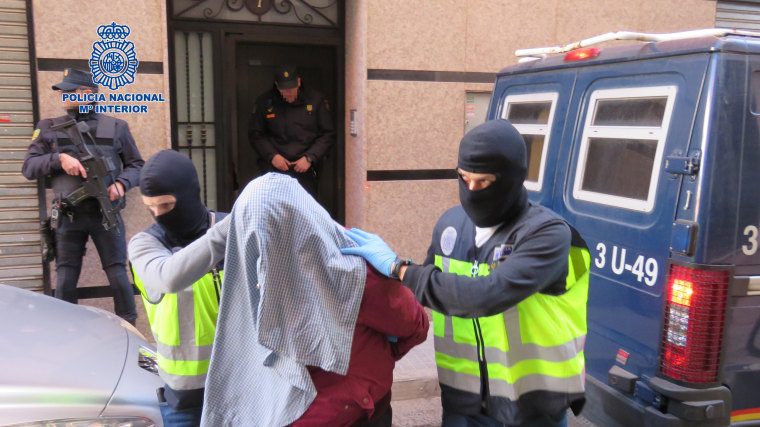 The cell's leader was also encouraged to recruit women to be sent to Syria to marry ISIS fighters, the statement added.
The investigation into the cell first began in 2014, the interior ministry said, adding that the "perfectly organized group" had operated in other European countries before establishing itself permanently in Spain.