A brother and sister in Spain were arrested for allegedly keeping their younger brother locked away in a tiny, open-air pigeon coop with no clothes, running water or bathroom facilities, officials said Tuesday.
The 76-year-old man and his 61-year-old sister, who have not been named, said they kept their brother in isolation for his own safety because he had "mental problems," according to a statement from Spain's National Police.
The sister told police she provided food and medication for her brother — and also "administered" his 1,000-euro pension (around $1,100).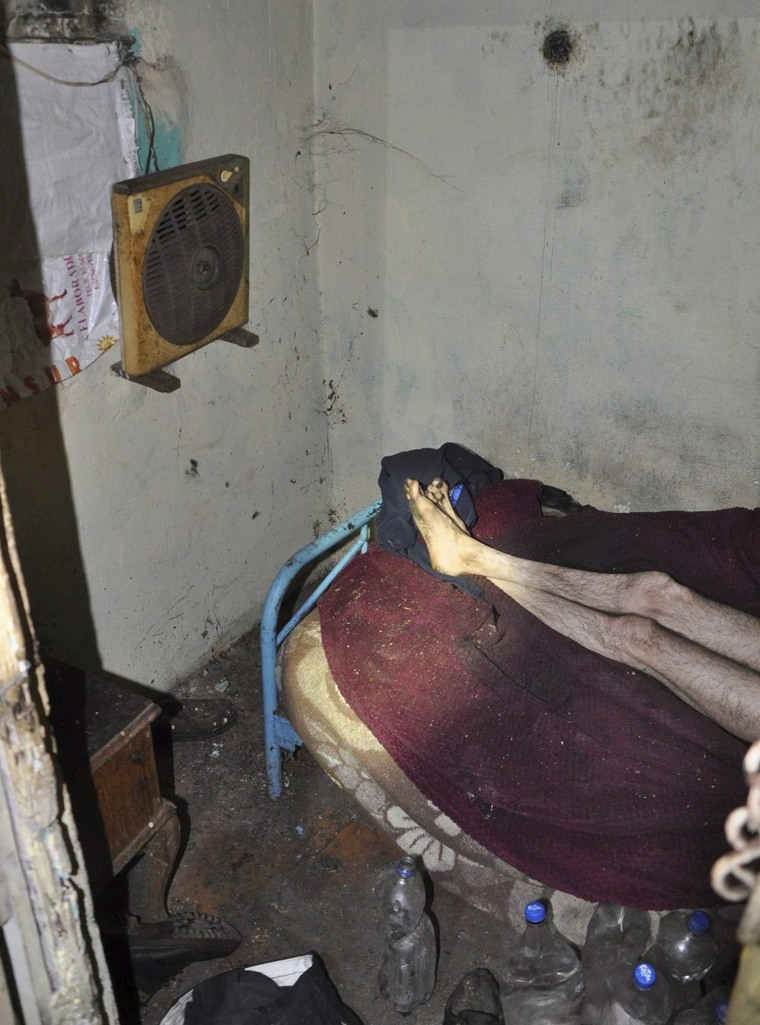 It was not clear how long their brother, who is 59, had been hidden away, in Dos Hermanas, five miles outside the southwestern city of Seville, but medical officials said the man had not visited a doctor since 1996.
He was only discovered after his 76-year-old brother got "very drunk" and led officers to his home following a public disturbance call, according to the police statement.
Asked about a suspicious-looking locked door, the siblings openly explained it led to their mentally ill younger brother, whom they kept in isolation for his own safety, police said.
Behind the door was a rickety staircase leading to what appeared to be an open-air pigeon coop measuring just 10 feet square.
Their brother was lying naked on a basic mattress covered in his own feces, surrounded by bottles and other containers that he also used instead of bathroom facilities.
"His health and hygiene were lamentable and the conditions of the whole place were completely unhealthy," the police statement said.
The man was taken to hospital and his siblings were arrested on suspicion of crimes against moral integrity, bad treatment in a family setting and illegal detention.