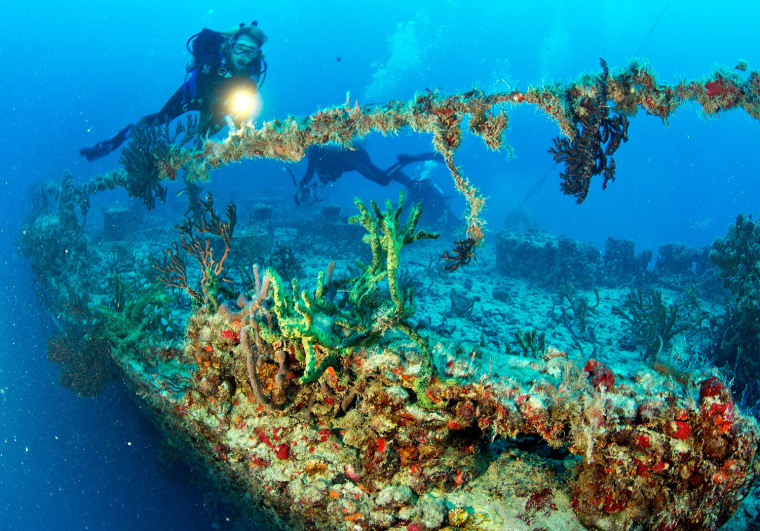 NBCMiami.com reports: For the past 10 years, the massive Navy ship turned artificial reef has been a must-see for serious scuba divers.
Ten years ago, though, the Spiegel Grove project, funded by local contributions and the Monroe County Tourist Development Council, hovered on the brink of disaster. The ship was prepared for sinking but prematurely sank and rolled over.
Salvagers then managed to fully sink the vessel and rolled the Spiegel Grove on her side. In July 2005, Mother Nature took its turn and Hurricane Dennis helped push the Spiegel Grove upright, making for a perfect wreck dive and a major Keys dive attraction.