An assailant hurled black ink at an Indian tycoon accused of multibillion-dollar fraud, shouting "he has cheated and robbed us" outside the country's highest court Tuesday.
Subrata Roy, head of the Sahara India conglomerate, was entering the Supreme Court building in New Delhi with scores of police and security guards when the man splashed him with ink, blackening his forehead and the side of his face.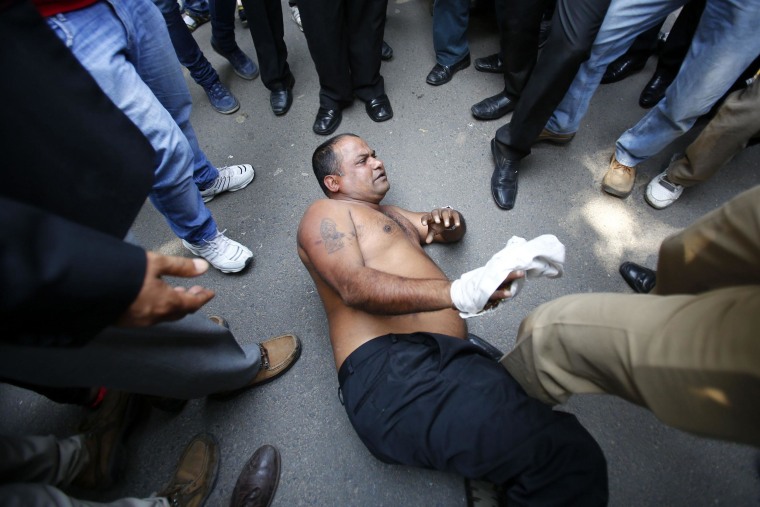 "Subrata Roy is a thief. He has cheated and robbed us!" said the assailant, who was identified by Indian television channels as Manoj Sharma, a lawyer. Police detained Sharma and led him away.
India's securities regulator has accused Sahara, which has vast real estate holdings including the Plaza Hotel in New York, of raising nearly 200 billion rupees ($3.2 billion) through bonds that were later found to be illegal.
— The Associated Press