Two decades after Europe's worst massacre since World War II, some of the war criminals behind the Srebrenica atrocity are believed to be living in the United States where they are being hunted by prosecutors.
Some 8,000 men and boys were killed in the deadliest single event of the bitter national and ethnic conflicts that tore through the former Yugoslavia in the 1990s.
"When you see the faces of the survivors, mostly women, you see the wrenching grief of losing husbands and sons"
As ceremonies commemorating the 20th anniversary of the bloodbath were held Saturday, investigators in Washington warned they will not give up pursuing those responsible.
Since 2003, U.S. officials have deported more than 65 known or suspected human-rights violators linked to the bloody Balkans conflicts. More than 30 of them were involved in the horror of Srebrenica.
Related: Women Preserve Memory of Loved Ones Lost in Massacre
However, others are thought to reside in the U.S. and experts are working on some 300 leads.
"We will keep looking," said Michael Macqueen, an investigator at the U.S. Immigration and Customs Enforcement's Human Rights Violators and War Crimes Center (HRVWCC) who has led many of the cases." It may not be tomorrow, it may not be next month or even next year, but we will find you and bring you to justice."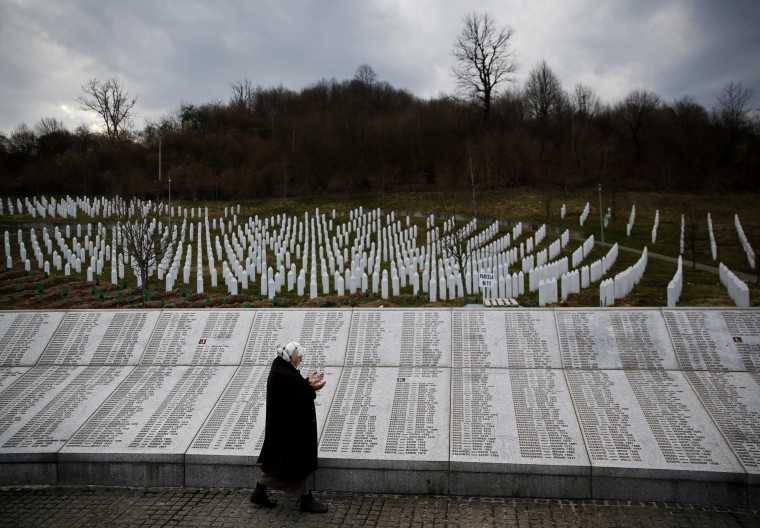 The alleged war criminals are among more than 150,000 Serbs, Croats and Bosnian Muslims who came to the U.S. to escape the 1992-1995 war and the deep divisions left in its aftermath.
They include Marko Boskic, 51, a Peabody, Massachusetts, construction worker who was finally deported in 2010. He was assigned to a military unit involved in the murder of at least 1,200 at Srebrenica, and is now serving a 10-year prison sentence in Bosnia-Herzegovina.
In many instances it has taken years to uncover the wartime records and testimony needed to identify suspects.
"It is an exercise in serene patience," said Macqueen, who spends many weeks each year gathering evidence overseas.
Srebrenica, a small Muslim community half way between Sarajevo, Bosnia, and the Serbian capital of Belgrade, was placed under United Nations protection in 1995. Its tiny population was swollen by tens of thousands of refugees fleeing so-called "ethnic cleansing" that uprooted millions of civilians on all sides of the conflict.
On July 11, 1995, it was overrun by Bosnian Serb forces under the command of General Ratko Mladic. Dutch peacekeepers from the U.N. were outnumbered. While women were given shelter at the Dutch base, Bosnian men and boys fled into the surrounding woods where they were rounded up over the next five days, executed and buried in dozens of mass graves that are still being uncovered today.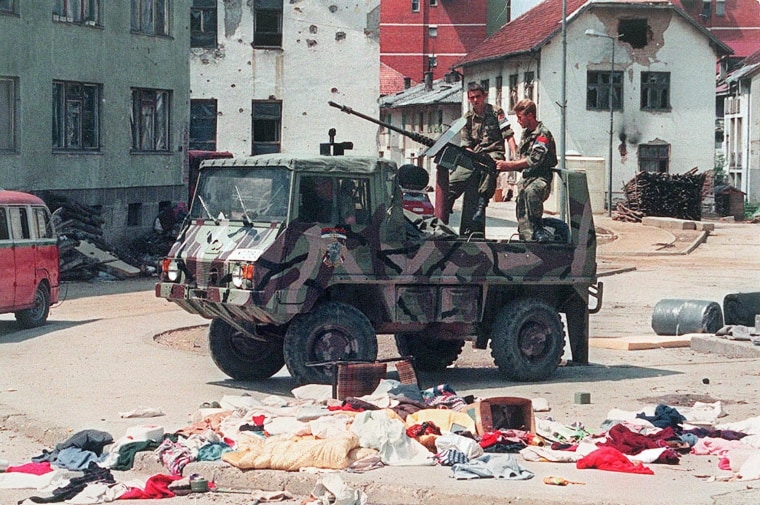 On Saturday, 136 of them will be laid to rest alongside the 6,000 or so already reburied at a memorial center in nearby Potocari. The provisional total of dead and missing stands at 8,373 names.
"When you see the faces of the survivors, mostly women, you see the wrenching grief of losing husbands and sons," Macqueen said. "It tore apart families everywhere."
This weekend's ceremonies in Bosnia also include the unveiling of an art exhibit by a U.S. organization featuring thousands of ceramic bones, and the date will also be marked with events in the U.S.
The atrocity was formally classified as genocide in 2004 by the International Criminal Tribunal for the former Yugoslavia.
Mladic, now 73, was sheltered by his family in Serbia until 2011 when he was captured, extradited and is now on trial at The Hague, Netherlands. However, countless of members of his forces remain unpunished, including some now living new lives in the U.S.
In many cases, including Boskic, suspects are only deported because they concealed or downplayed their role during the immigration process. Some claimed to be on sick leave from the military at the time of the massacre, others claimed they only held low-level positions and were not responsible.
"They lied. They resettled into the United States along with thousands of refugees and they lied on their forms to get there," said Lara Nettelfield, an assistant professor at Royal Holloway University of London and co-author of "Srebrenica in the Aftermath of Genocide." "It means that, for a lot of communities around the country, this is not something that happened far away. We're 20 years on and the war isn't over for survivors, even those who were able to seek refuge in the United States."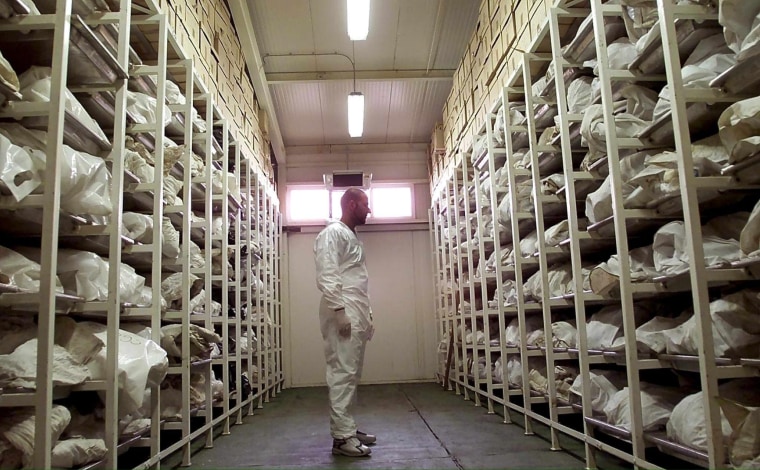 Even suspects successfully deported may still escape jail unless evidence against them can make a robust case.
Las Vegas grocer and casino worker Dejan Radojkovic, 65, was deported by U.S. authorities in 2012, accused of using his position as a Bosnian Serb police commander to aid others in carrying out crimes at Srebrenica. However, he was reportedly acquitted Jan. 2014 by a court in Bijeljina which ruled the prosecution had failed to prove that he shot at escapees.
Nedjo Ikonic, 48, was living in Milwaukee before being deported in 2010 after admitting he lied on immigration forms about his role in the wider conflict. He denied he was guilty of war crimes and was reportedly acquitted in Bosnia in May 2012, also due to a lack of evidence.
In total, the ICE is still investigating some 300 leads related to human-rights violations in the Balkans.
"Those can be anywhere in the process from a tip or piece of information on a document to a fully investigated case awaiting prosecution or administrative immigration proceedings," spokeswoman Jennifer Elzea said.