Hopes were fading Monday for the survival of some 100 people trapped under the mud and debris of a landslide at a giant garbage dump in the Sri Lankan capital, Colombo.
The known death toll from the disaster has risen to 29, according to the Associated Press.
The 300-foot-high dump in the Meethotamulla area on the border of the commercial heart of Colombo collapsed after flames engulfed it late on Friday, the nation's new year's day, burying many homes.
Military spokesman Roshan Senivirathna told Reuters that survival was "very unlikely" but the rescue mission involving more than 1,000 emergency workers from defense establishments would continue.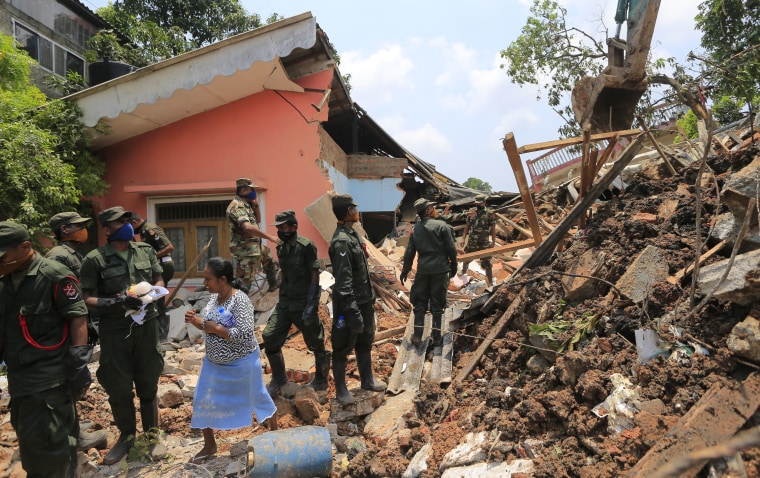 Authorities are struggling to determine the exact number of missing people.
Liyanage Menaka, who lost her house in the disaster, urged the government to provide homes for those who live in danger around the country's biggest garbage pile.
"The lives of more than 100 are lost. What we are asking is (that they) give us a solution and take care of our kids," she told Reuters.
President Maithripala Sirisena has instructed the authorities to ensure financial resources are not an obstacle in the relief operation, his office said in a statement.
The police said they were investigating whether the landslide was natural or man-made. They also said about 145 houses had been damaged.
Residents of the area, mostly living in shanties, had been demanding the removal of the dump, saying it was causing health problems. The government had said it would remove it soon, under an infrastructure plan.