TOKYO, Japan — A blood-covered 40-year-old was arrested after five people were stabbed to death in western Japan, local media reported on Monday.
One man and two women between the ages of 60 and 80 were found in one house in the town of Sumoto, according to Mainichi Shinbum newspaper. Another elderly couple in their 80s were spotted in another building around 330 feet away, the newspaper added.
Local police identified the suspect as Tatsuhiko Hirano.
Officials would not disclose any additional information. However, Mainichi Shinbum and other newspapers cited police sources as saying that the suspect and all the victims were related.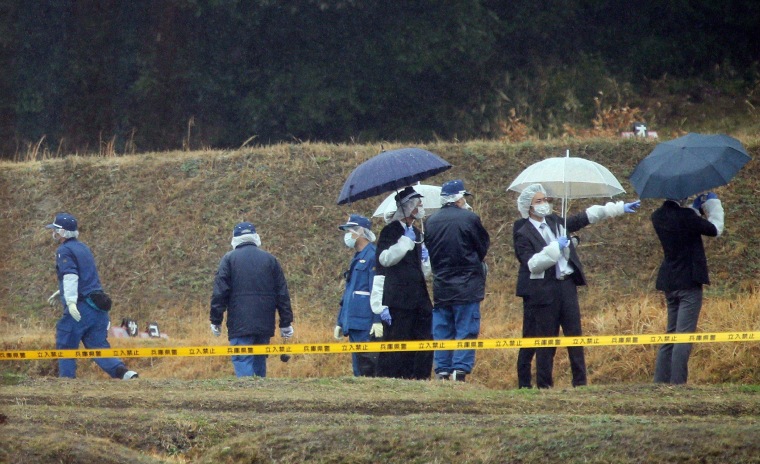 — Arata Yamamoto