The force has awakened in Ukraine.
A recent law banning Communist symbols in the country meant that a Soviet-era statue of Vladimir Lenin in Odessa needed to come down. Instead, the city opted to transform it into a monument to one of pop culture's greatest villains: Darth Vader.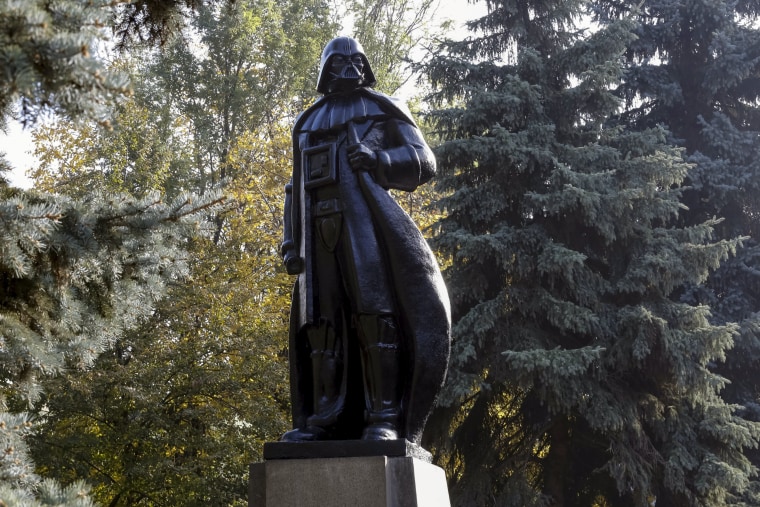 The memorial to the famed "Star Wars" baddie was unveiled in Odessa on Friday, local news site Dumskaya first reported.
Ukrainian artist Aleksander Milov helped push the statue to the dark side by replacing Lenin's head with Darth Vader's helmet and fashioning his coattails into a cape.
Aside from giving fans a fun place to congregate, Milov also turned the Sith Lord's helmet into a Wi-Fi hotspot, according to reports.