ROME — A rare copy of a 15th century letter describing Christopher Columbus' trip to the Americas has been returned to Italian authorities after being stolen from a library in Florence.
"It is interesting how 500 years after the letter was written it has made the same trip back and forth from America," Italian Culture Minister Enrico Franceschini said at a repatriation ceremony in Rome on Wednesday attended by guests including U.S. Ambassador to Italy John Phillips.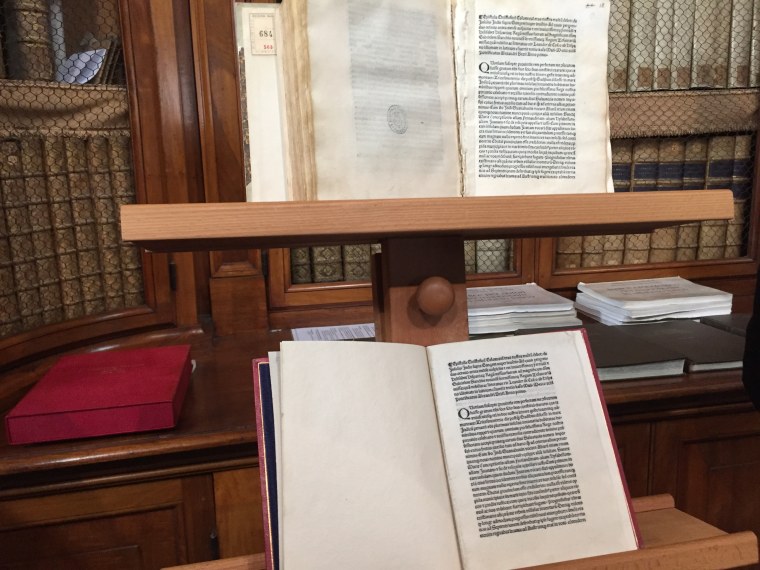 Columbus wrote the original, which contained his first impressions of people and the landscape in the so-called New World, to his sponsors King Ferdinandand Queen Isabella of Spain upon returning to Europe in 1493.
Between then and 1501 the letter was translated into Latin and 14 to 16 printed copies were made and distributed, officials said at the ceremony.
In 2012, agents with the Department of Homeland Security Investigations (HSI) got information that one of those copies had been stolen from Biblioteca Riccardiana in Florence and replaced with a forgery.
Related: Images Reveals Secrets of Possible Columbus Map
It is not known exactly when the copy of the letter was stolen, but officials told journalists that a Swiss collector sold the missing document to an American counterpart in 1990. It was later sold on again and finally donated to the Library of Congress in 2004.
HSI notified Italian officials, prompting a joint American-Italian investigation that culminated with Wednesday's handover.
An investigation into the theft remains ongoing.