PARIS — A French court rules on Friday whether former IMF boss Dominique Strauss-Kahn is guilty of sex crimes — and if the man once tipped to become president of his country will go to prison.
Four years after sex assault accusations by a New York hotel maid ended his political ambitions and a stellar career as head of the International Monetary Fund, Strauss-Kahn learns whether another vice case in his home country has led to his conviction.
The 66-year-old, who settled financially with Sofitel maid Nafissatou Diallo after New York prosecutors abandoned criminal charges in 2011, stands accused in France in a totally separate case of instigating the organization of orgies with prostitutes.
Since returning to Paris after his abruptly-ended IMF stint in Washington, Strauss-Kahn has sought to start a new life with a now troubled venture in investment banking, and a new female partner after celebrity journalist wife Anne Sinclair left him.
Ever since his U.S. legal woes ended, he has been fighting off accusations in France of further sex offences. He flatly denies any wrongdoing.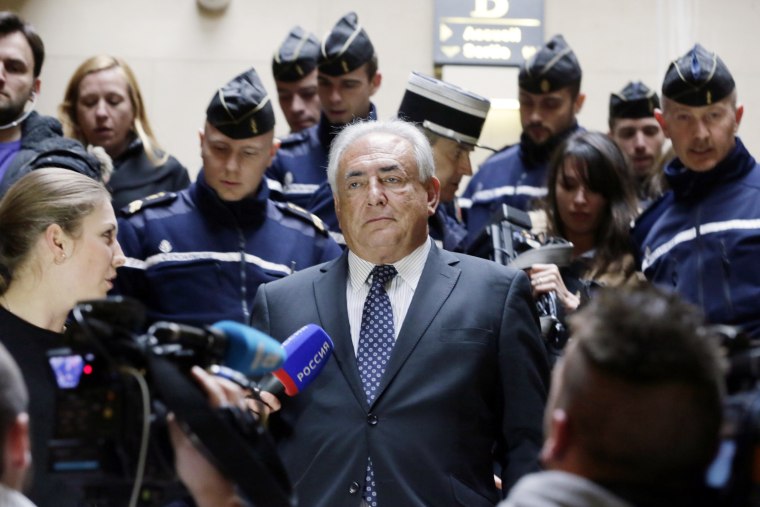 In the so-called Carlton affair, named after a luxury hotel, the widely-acclaimed economist and French finance minister of the late 1990s has been tried on charges that he instigated sex parties with prostitutes.
While frequenting prostitutes is not a crime in France, the charge is of "aggravated pimping" or procuring prostitutes, is. Conviction can carry a sentence of up to 10 years in prison and a fine of up to 1.5 million euros ($1.7 million).
Strauss-Kahn and his lawyers argue that he has an appetite for rougher-than-average sex but was never aware that the women he frolicked with at parties and hotels in Paris, Lille and Washington, mostly while in the powerful IMF post, were prostitutes.
A verdict is due at 11 a.m. local time (5 a.m. EST).