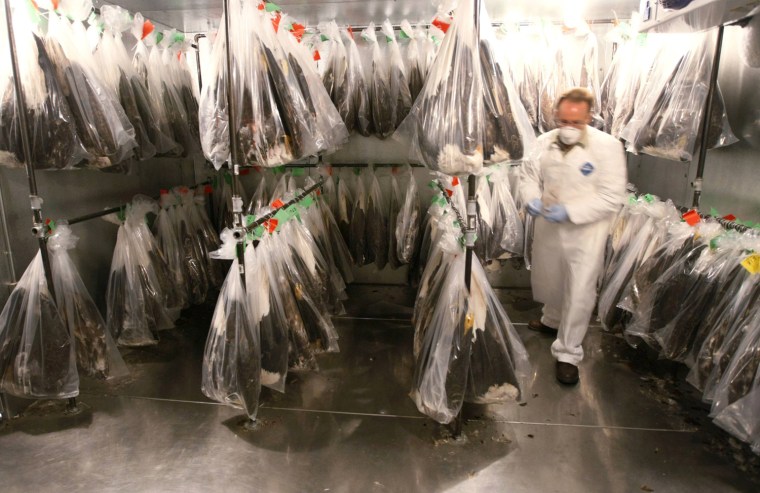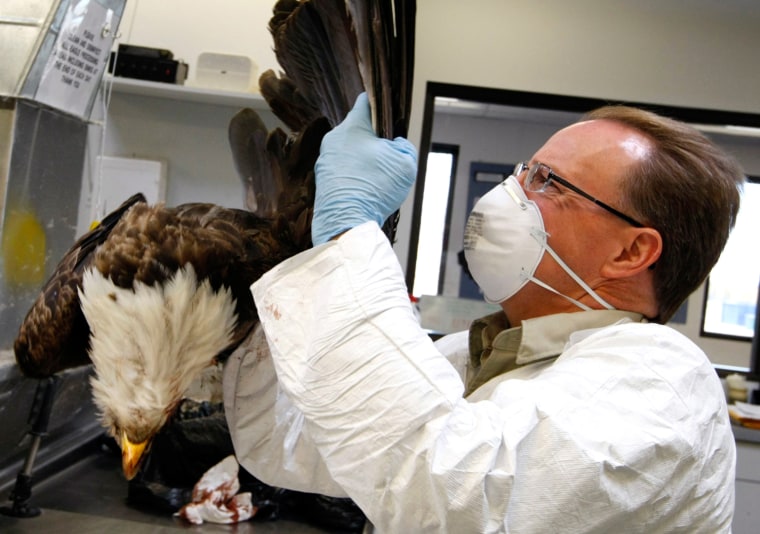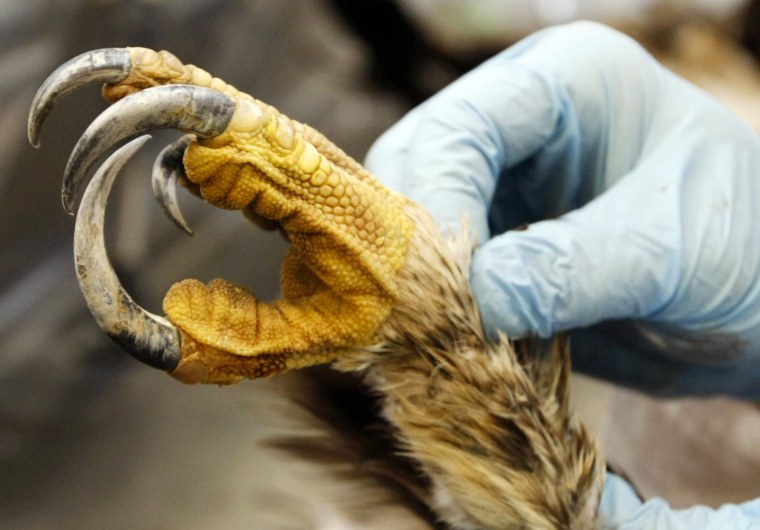 Reuters reports -- A wildlife specialist splays the wings of a dead golden eagle shipped in from New Mexico and is pleased by what he sees.
"This one is an awfully good bird," Dennis Wiist of the U.S. Fish and Wildlife Service says. "There's not too much damage, which is extremely rare."
Wiist will bag the eagle, freeze it and then have it delivered to a waiting Native American Indian tribe.
Eagles are sacrosanct for many tribes, and Wiist and his colleagues at the National Eagle Repository provide them with feathers, wings and talons - and in some cases whole carcasses - for religious rituals. But the Indians' demand outstrips the repository's supply.
Each year the repository receives about 2,300 dead bald and golden eagles, gathered by wildlife agents and others. But it gets more than 3,000 requests a year for whole birds or parts. There are some 6,000 entries on the waiting list.
"We just don't have the supply. Our inventory is stretched," said Bernadette Atencio, supervisor of the program for the Fish and Wildlife Service.
The repository, located about 10 miles from downtown Denver, was established in the 1970s to meet the needs of American Indians but some don't want to rely on it because it can take so long to get a bird, even as the population of bald eagles has largely recovered from the threat of imminent extinction.