LONDON — A law student was caught using invisible ink and a UV light to cheat on an exam.
The woman had legitimately taken her law textbook into an exam. However, it had 24 pages of secret notes written throughout it. She used a "black light" attached to her pen to read them.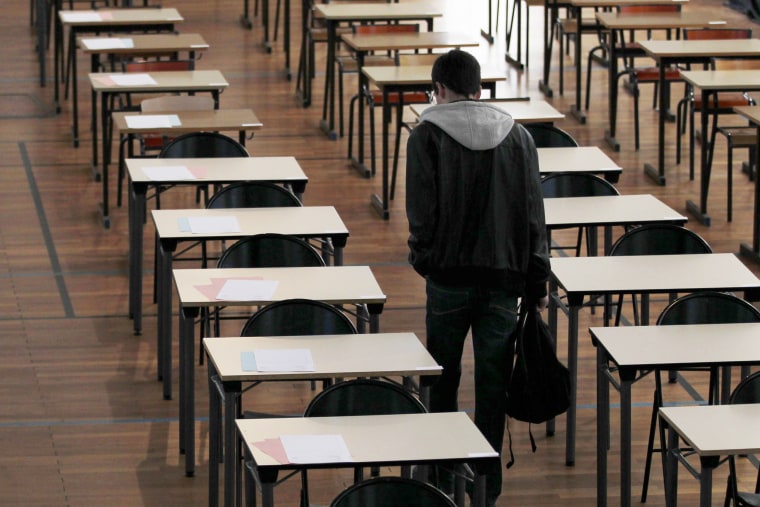 The cheater was spotted by both the exam's supervisor and fellow students.
The incident was revealed in the annual report of Britain's Office of Independent Adjudicator (OIA), which deals with cases in which students feel they've been treated unfairly by their universities or colleges.
The student appealed the fact she had been failed after being caught but the OIA ruled against her.
Another case dealt with by the body during 2016 involved a student who said he had only failed his medical degree because he suffered from "email-phobia." However, that claim was not supported by any medical evidence.
"It is a serious problem"
The report shines a light on the growing battle universities faces to deal with cheating due to smartphones and watches as well as more basic methods — such as $3 invisible ink.
The biggest threat to universities in the U.K. appears to be even more straightforward, so called "contract cheating" where students pay for someone else to write their essays.
Lord Mike Storey, spokesman for Britain's opposition Liberal Democrats party, has been lobbying for the country to follow the lead of New Zealand and make the practice illegal.
"Is it just a minor thing? No, it is a serious problem," he told a parliamentary inquiry into higher education. "What about the number who are not caught?"
He also cited a 2014 study commissioned in Saudi Arabia which found that "22 percent of students reported having paid someone to complete their assignment."
The parliamentary inquiry revealed the price of buying an essay online ranges from $20 for a 3,000-word essay which can be ready in 24 hours, to $8,700 for a 100,000-word Ph.D. dissertation which takes a week to prepare.