About 100 people were homeless Sunday night after an early morning fire tore through a 60-unit apartment building in suburban Vancouver, British Columbia, authorities said.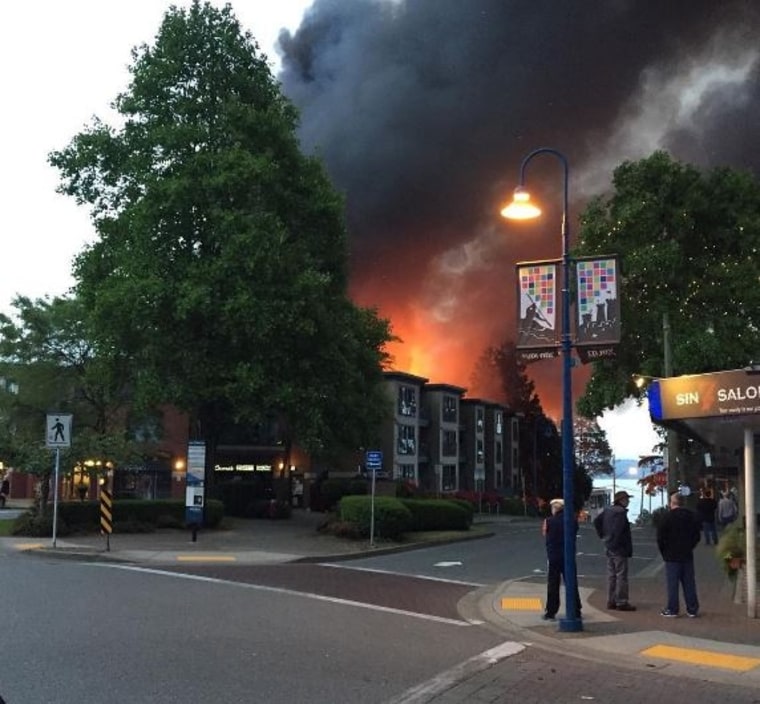 But aside from a few cuts and bruises suffered by the dozens of firefighters who were still extinguishing the blaze's last embers Sunday night, there was just one injury, White Rock Fire Chief Phil Lemire said: Someone might have fractured a leg while fleeing the building.
Lemire said it was unclear what started the blaze, which began in a lot behind the apartment building, where the wood frame of a condominium building was under construction.
About 5 a.m. (8 a.m. ET), multiple residents reported seeing flames in the construction site, Lemire said, and within minutes it had jumped to the apartment building.
The wood frame was reduced to rubble. The apartments suffered severe damage, and Lemire said it would be "some period of time" before residents could return.
The city issued a boil water advisory Sunday afternoon, CKNW radio reported, and temporary housing was available, but many residents appeared to have found places to stay through relatives or friends.
One of them, Clayton Cosco, told CBC that he and his wife planned to stay with their daughter Sunday night. He said he was unsure whether the building would be torn down and, if so, where they would go.
"We're on that journey of finding out how [and] where we're going to live," he told the station. "We're still a little stunned, but we're emotionally touched and suffering right now."