A diplomatic spat escalated Wednesday as Sudan summoned the U.S. ambassador over Washington's attempts to assist a mother who had been sentenced to death for refusing to denounce Christianity. Meriam Ibrahim, 27, was freed from death row on Monday but just one day later Sudan's National Intelligence and Security Service (NISS) re-arrested her at Khartoum's airport. The NISS, a shadowy and feared institution, said on its Facebook page that Ibrahim and her family had been attempting to travel to the U.S. with documents from the embassy of South Sudan, which split from its northern neighbor in 2011 after years of civil war. It said she was carrying a U.S. visa, and that her attempts to use the documents were considered a "criminal offense."
Sign up for breaking news alerts from NBC News
Ibrahim's husband, Daniel Wani, is a naturalized U.S. citizen who said upon his wife's release that he wanted to start a new life in the U.S. The State Department said Tuesday that officials were working with the Sudanese government "to secure [the family's] safe and swift departure from Sudan." However, Ibrahim's lawyer Elshareef Ali Mohammed told NBC News Wednesday that she had been transferred from NISS to police detention.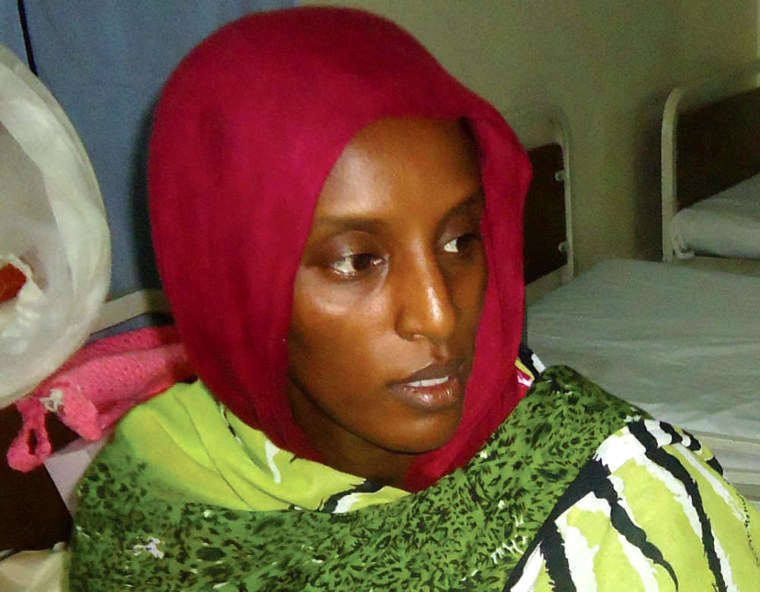 IN-DEPTH
- Alexander Smith