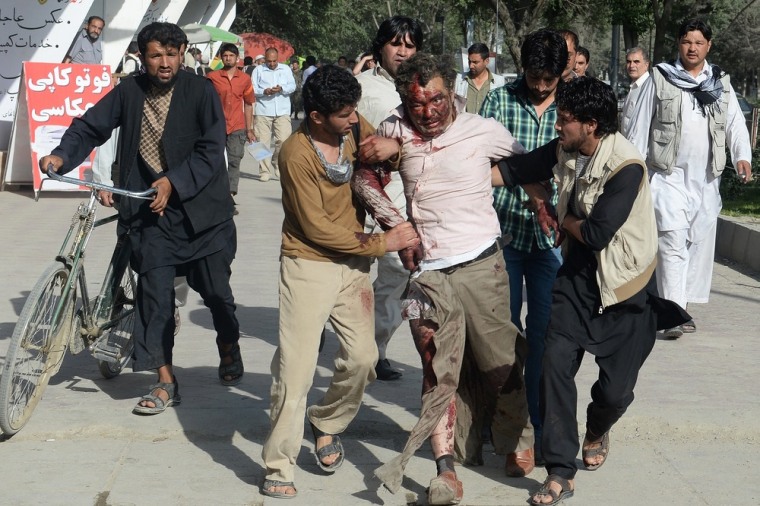 KABUL, Afghanistan -- A suicide attack on buses carrying workers from Afghanistan's Supreme Court killed at least 14 civilians and injured 38 others Tuesday, police said.
A bomber blew himself up in his car near the buses as they took the employees home, according to Gen. Mohammad Zahir, the head of the police investigation department in the capital, Kabul.
Local television pictures showed injured locals being loaded into pickup trucks.
In a statement, the Taliban claimed responsibility for the attack.
"We were sitting in a car when suddenly there was an explosion in the car behind me," Kabul resident Mira Jan, bleeding from a wound in the head, told Reuters.
"After that I don't know what happened." 
On Monday, seven Taliban insurgents including suicide bombers attacked the country's international airport in Kabul. 
Also on Monday, six insurgents with suicide vests and heavy guns attacked a government compound in the provincial center of Zabul, wounding at least 18 people. 
Concerns are mounting over how the 352,000-strong Afghan security forces will cope with an intensifying Taliban insurgency once most foreign troops leave by the end of next year. 
Reuters and NBC News' Alastair Jamieson contributed to this report.
Related: