A suicide bomber struck an entrance to Afghanistan's Supreme Court on Tuesday, killing at least 19 people in the latest in a series of attacks on the country's judiciary.
The attacker, who was on foot, targeted a side door as court employees and other people were exiting the building in downtown Kabul, the Interior Ministry said. Public Health Minister Ferozuddin Feroz said 41 people were also wounded, including 10 of them in critical condition.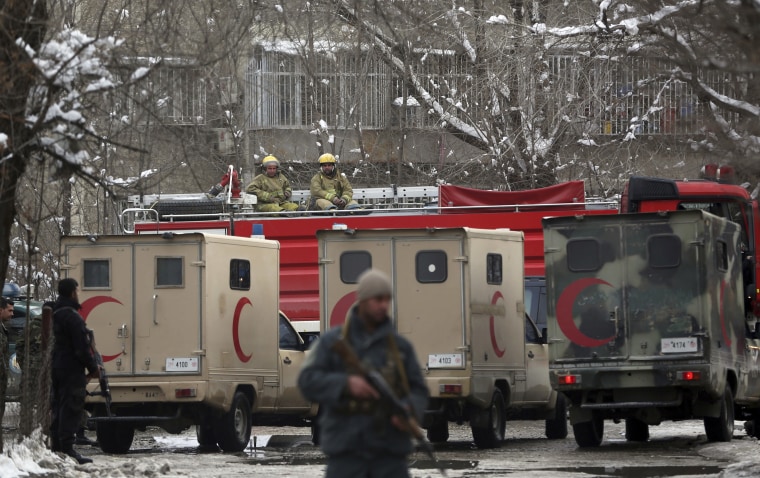 No one immediately claimed responsibility for the attack, which bore the hallmarks of the Taliban. The insurgents, who have been at war with the U.S.-backed government for 15 years, have increasingly targeted the judiciary since six convicted insurgents were executed in May.
Shortly after the executions, a suicide bomber targeted a minibus carrying court employees in Kabul during the morning rush hour, killing 11 people in an attack claimed by the Taliban, which called it an act of revenge.
In June, three Taliban fighters stormed a court building in eastern Logar province, killing seven people, including a newly appointed chief prosecutor, before being shot dead by police.
Afghan President Ashraf Ghani condemned the Supreme Court attack, which he blamed on the "enemies of our people." The U.S. Embassy in Kabul called it "an attack on the very foundation of Afghan democracy and rule of law."
Elsewhere in Afghanistan, a roadside bomb killed a top district official in western Farah province as he returned home from a mosque, police spokesman Iqbal Baher said. The Taliban claimed responsibility for the attack.