/ Source: Associated Press
MOGADISHU, Somalia — A suicide bomber rammed his vehicle into a U.N. convoy near Mogadishu's airport on Wednesday, killing three people, Somali police said. No U.N. staff were killed or injured but the attack damaged two U.N. vehicles traveling in a four-vehicle convoy, according to U.N. spokesman Aleem Siddique.
"The car bomb hit near the front gate of the Mogadishu airport. Several people, including an army officer, (were) killed after he tried to stop the vehicle," said police spokesman Kasim Ahmed Roble. Somalia's president entered the protected airport area just before the blast and a Qatari government convoy passed by the blast site shortly before the explosion, said an international official inside the airport complex, who insisted on anonymity because he is not authorized to speak to the press. The Islamist militant group al Shabab frequently carries out suicide blasts and gunfire attacks in Mogadishu.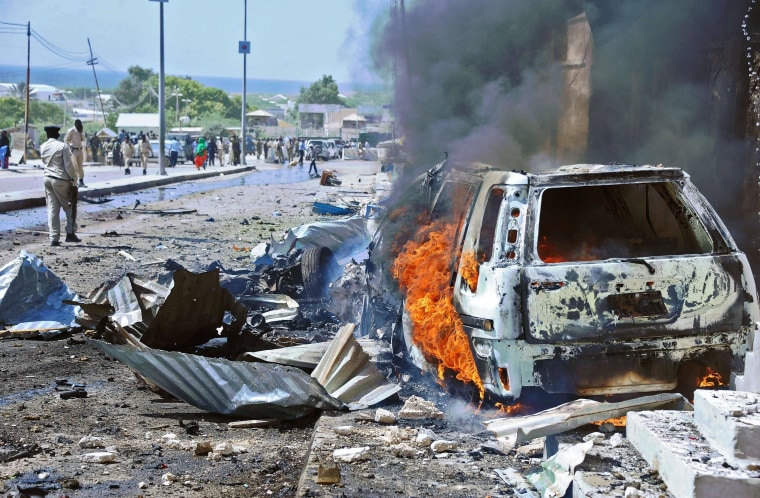 IN-DEPTH
- The Associated Press