A suicide car bomb struck a convoy of coalition forces in the Afghan capital of Kabul Sunday, officials said.
The number of casualties was not immediately clear.
Afghanistan's Ministry of the Interior spokesman Najib Danish said "a few civilians" were injured in the blast, which rocked the city at around 9:15 a.m. local time.
U.S.-led coalition forces spokesperson Col. Brian Tribus confirmed that a convoy of coalition forces was targeted and struck in the blast.
"No casualties reported so far and we are gathering more information at this time," Tribus said.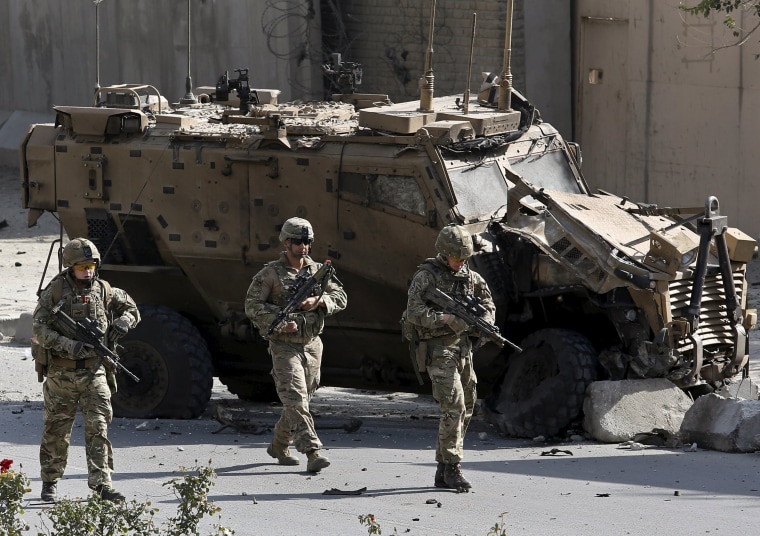 The Taliban claimed responsibility for the attack, which hit the recently-calm capital amid an ongoing battle for the northern city of Kunduz.
Afghan forces have been battling to retake Kunduz from the Taliban since Sept. 28.
A U.S. airstrike in Kunduz on Oct. 3 mistakenly struck a Doctors Without Borders medical facility, killing 22 people. The Pentagon on Saturday said it would make "consolation payments" to the families of those killed in the air strike, as well as to those injured.