An American teenager and her boyfriend who are accused of killing her mother at a $500 per night luxury resort have been given psychiatric examinations, authorities in Indonesia said Thursday. The half-naked body of 62-year-old Sheila von Wiese-Mack was found stuffed in a suitcase in the back of a taxi outside the five-star St. Regis hotel on the tourist island of Bali. Her 19-year-old daughter, Heather, and her 21-year-old boyfriend, Tommy Schaffer, have been arrested. "We have done a blood test and psychiatric test to try to relate their motive to the case. Maybe they are mentally unstable," Police Chief Djoko Hari Utomo told reporters. "So far we haven't got any information on what problems lie behind the murder, if it's financial or something else. We still do not know."
Mack has retained Chicago attorney Michael Elkin, who reiterated in a statement that his client has not been charged with a crime, reported NBC Chicago. "Heather was denied to speak with an attorney after being detained, until a few hours ago, which is quite disconcerting," Elkin said. "During my brief conversation with Heather, I was made aware that a police guard was present in the room, even after I requested that I be able to speak to Heather without anyone being present."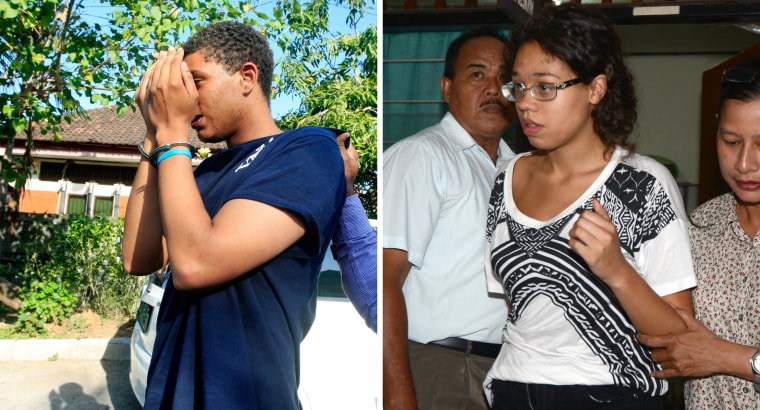 Police launched a manhunt for Mack and her boyfriend after von Wiese-Mack's body was found Tuesday. They were found sleeping at another hotel six miles away, according to Utomo. Von Wiese-Mack, whose husband died in 2006, had a rocky relationship with her daughter, according to friends in Chicago. Police in the city said they made 86 visits to the family home between January 2004 and June 2013 following calls including reports of violence, theft and a missing person, NBC Chicago reported.
In-Depth
— Alexander Smith
Reuters contributed to this report.