The first of two supermoons expected this month put on a dazzling display Tuesday night, with photographers around the world capturing the lunar spectacle.
The full moon appeared bigger and brighter than usual, with the natural satellite coming closer to Earth than typical at just 222,159 miles away, according to The Associated Press.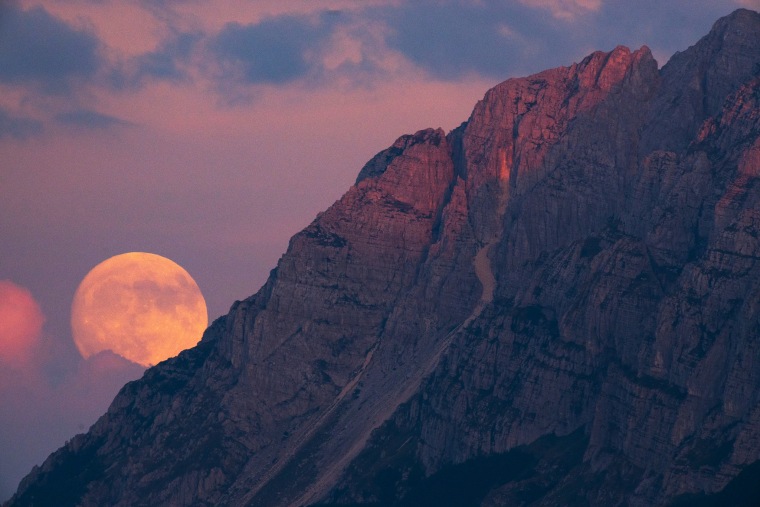 Its closeness makes it a "supermoon," a term coined in 1979 that refers to either a new or full moon that occurs when the satellite is within 90% of perigee, its closest approach to Earth, according to NASA's website.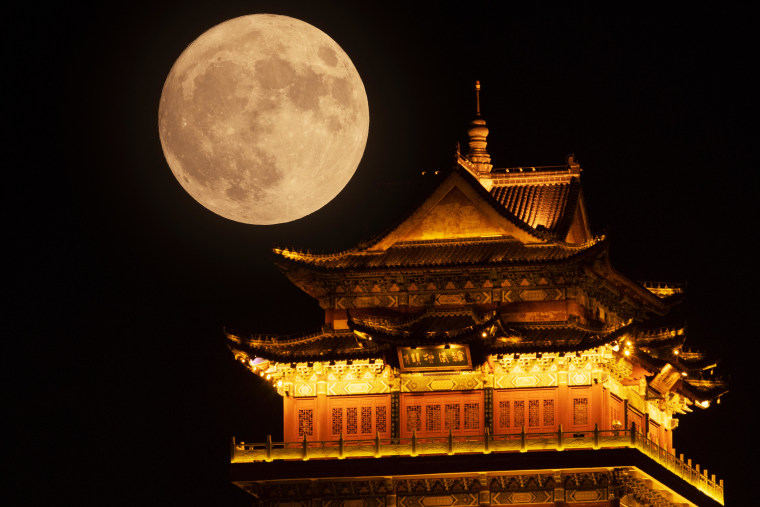 In North America, the full moon in August is typically known as the "sturgeon moon."
"The Maine Farmer's Almanac began publishing Native American names for the full moons in the 1930s, and these names have become widely known and used," NASA says on its website.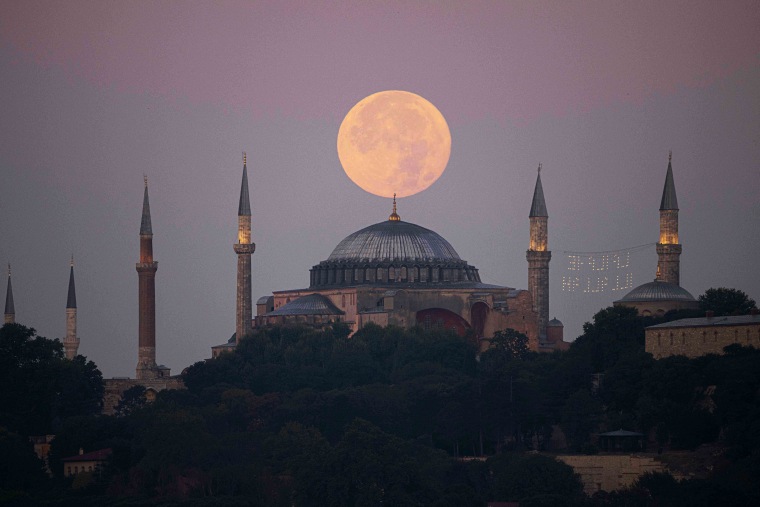 "According to this almanac, as the full moon in Aug. the Algonquin tribes in what is now the northeastern United States called this the Sturgeon Moon after the large fish that were more easily caught this time of year in the Great Lakes and other major bodies of water."
Tuesday's supermoon won't be the last to light up the night sky this month.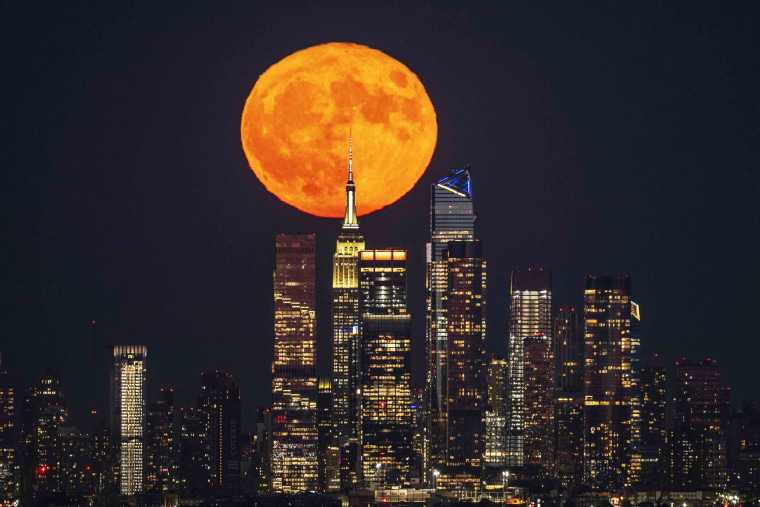 The moon will come even closer to Earth on Aug. 30 at just 222,043 miles away, according to the AP.
The last time two full supermoons were spotted in the sky in the same month was in 2018 and it isn't expected to happen again until 2037, Italian astronomer Gianluca Masi, founder of the Virtual Telescope Project, told the AP.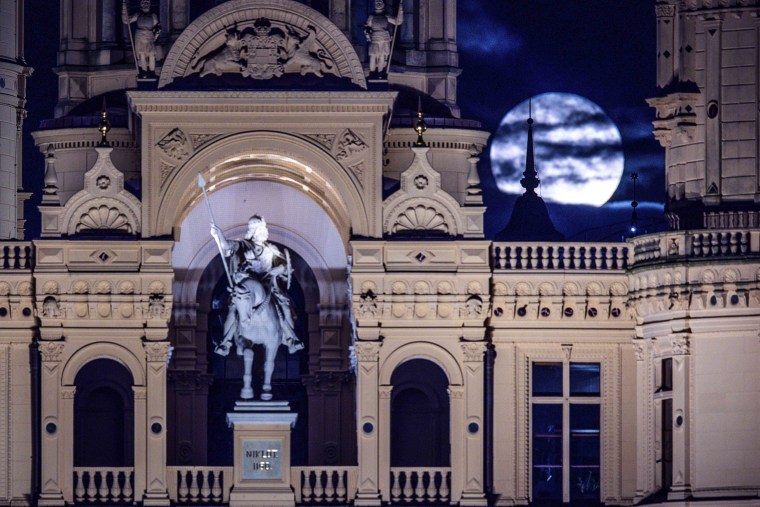 Masi had planned to provide a webcast of Tuesday evening's supermoon as it rose over the Coliseum in Rome. However, the online event had to be canceled because of cloudy weather, according to the YouTube page set up for the webcast.
This year's first supermoon was in July and the fourth and final supermoon will be in September.