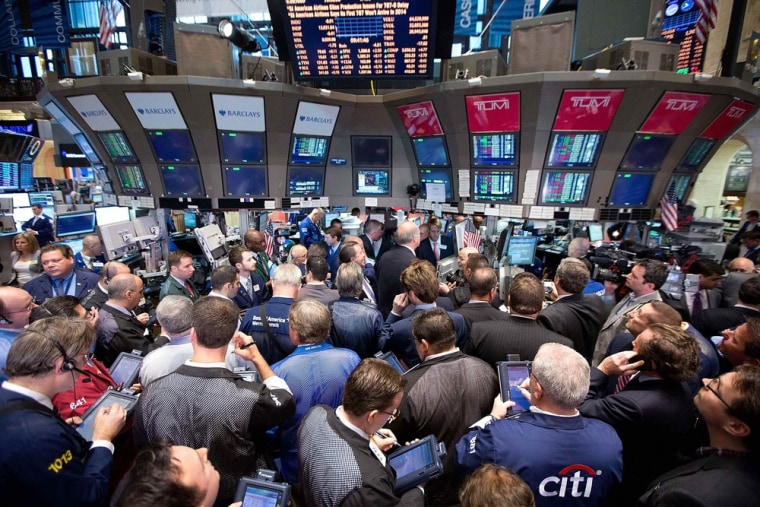 It's starting to feel a lot like 2000 on Wall Street right now.
A rising stock market, a rash of technology startups and investors eager to put money to work on Wall Street is heating up the market for initial public offerings.
And those IPOs are not only garnering interest from investors, they're going off with a bang.
So far, 2012 has been the biggest year for first-day IPO price surges since 2000, the era of the dot-com bubble, according to data from IPO research company Renaissance Capital. On average, IPOs have gained 19 percent on their first day of trading this year, Renaissance data show -- well above the average 10 percent gain seen in 2011 and 2010.
In 2000, the average first-day gain for an IPO was 56 percent, according to Renaissance.
IPOs are also paying off for investors longer-term, said Kathleen Shelton Smith, co-founder and chairman of Renaissance.
She notes that the FTSE Renaissance Global IPO Index, which measures the performance of a basket individual stocks for two years their market debut, shows a return of 15.6 percent so far this year.
That's better than a 10 percent return for the Standard & Poor's 500-stock index, a broad market measure, over the same period. And in 2011 the FTSE Renaissance Global IPO Index was down 21 percent compared with a flat return for the S&P 500, she added.
"That tells you that IPOs are working so far this year," Smith said.
On Thursday shares of luggage maker Tumi jumped 47 percent on their market debut, while data-analysis company Splunk saw its share price soar 109 percent in a single day, chalking up the largest first-day gain for stock IPO so far this year -- that's especially remarkable given that the rest of the stock market moved lower.
Those first-day performances follow similar stock pops from organic mac n' cheese maker Annie's and mobile advertising firm Millennial Media, and they come ahead of Facebook's highly anticipated IPO, which is expected to be just weeks away.
The heat-up in the IPO market is being driven by a number of factors, including optimism about a rash of new tech IPOs, including names like LinkedIn and Zynga, and also a strong rise in stock prices over the past six months.
The types of companies coming to market are also leading to the large stock price movements, Francis Gaskins, president and editor of IPOdesktop.com, told CNBC Friday.
"A lot of these IPOs are small," he said. "The average IPO this year has been $116 million, and when you get IPOs like that it's not hard for them to go up."