She thought they were flying to Athens for a vacation.
But somewhere between Vienna and Greece, a chorus emerged from a couple of rows up and started crooning Bruno Mars' "Marry You."
Nathaly Eiche thought it was cute that someone was getting proposed to, but then she turned around and saw her boyfriend, Jurgen Bogner, standing there.
"That's when I started crying," she told NBC News Monday. "He got down on one knee and proposed to me."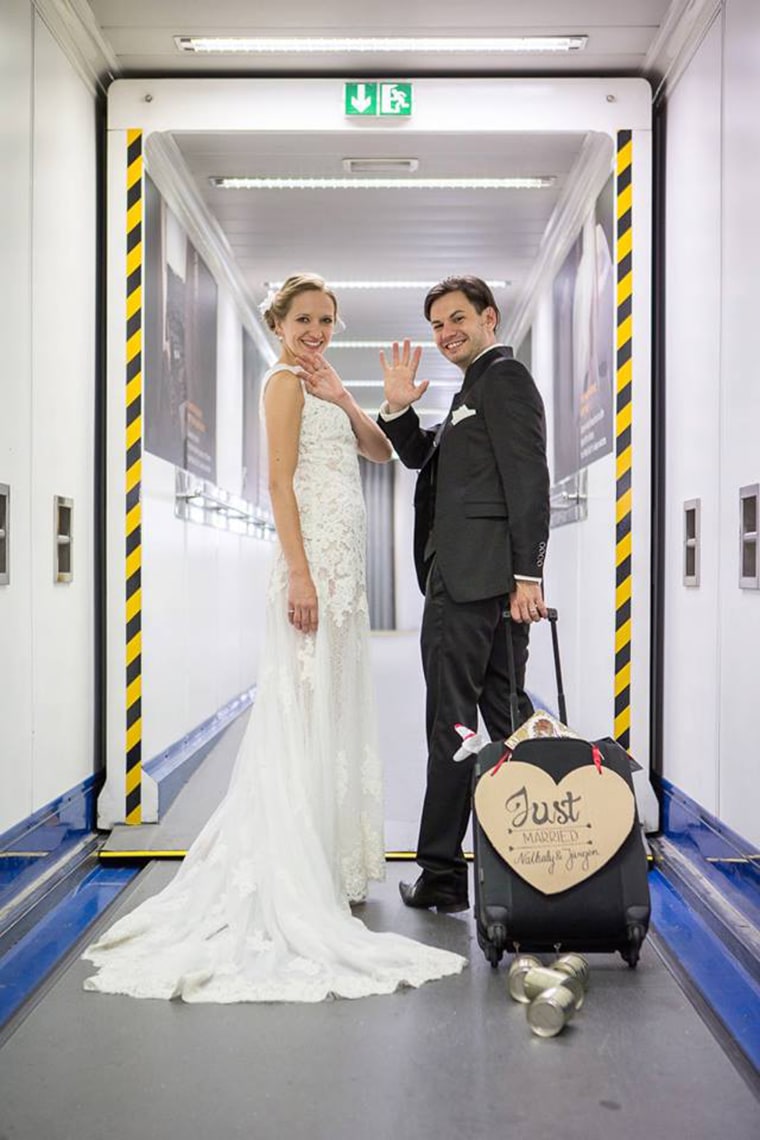 And that was just the beginning.
Next came the wedding dress, two rings, a violinist, a master of ceremonies to preside over their mid-flight wedding — not to mention several relatives who'd arrived at the airport early and had remained hidden in the back of the plane.
Among them were Eiche's father, who gave her a bouquet of flowers and walked her down the aisle.
"The perfect moment every girl waits for their whole life," Eiche later wrote on Instagram. "He popped the question! And we got married on the same flight! Amazing day! Can't find the right words for all the feelings right now ❤️ just crazy."
Another image showed the couple walking through the airport, hand in hand, dragging a suitcase with dangling cans and a cardboard heart attached to it.
"Just married," it says.