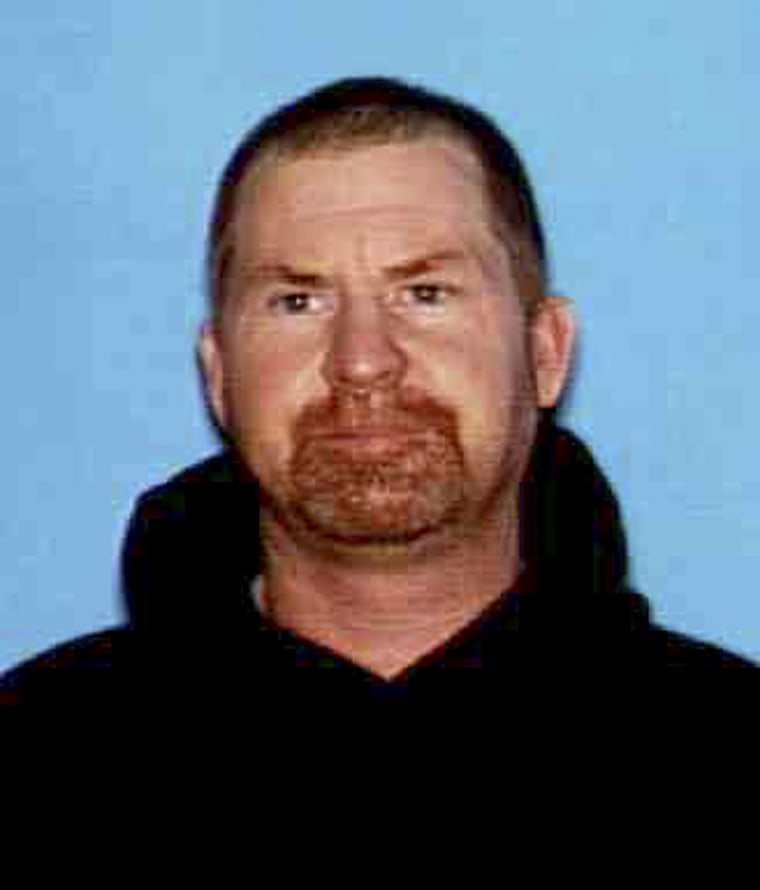 A survivalist accused of killing his wife and two young daughters after hiding an arsenal of weapons in an underground bunker is still on the run seven months later, in one of the few cases of gun violence against children in the U.S. without an arrest since the Newtown shootings.
Shane Franklin Miller, 45, a sometime marijuana grower with a criminal record, is the sole suspect in the May 7 shooting deaths of his 34-year-old wife Sandra and their two daughters, aged eight and four, in the remote Northern California village of Shingletown. He's on the U.S. Marshals' Most Wanted list after disappearing into the foggy wilds of Humboldt County, famed for rugged, forest-clad mountains and hidden marijuana farms.  
"He better hope that the police get hold of him before a lot of the guys around here, because they would just as soon tar and feather him and string him up," Vera De Witt, president of a local non-profit raising money for a memorial for the girls, told NBC News.
De Witt said the slayings had shocked the town of 2,300 and generated "painful questions" for children. "Particularly," she said, "little girls going home and asking, 'Daddy, would you kill me, would you shoot me?' "
Two weeks before the bodies were found at the Miller home on Alpine Way, Shasta County sheriff's deputies had been called to the house over a domestic dispute.
Sandy Miller told the officers that her husband was "abusive," according to a U.S. Marshals affidavit. The deputies escorted Sandra Miller from her home and she drove more than 150 miles west to Humboldt County, where her family and her husband's family live. But later the same day, Miller found her at a motel in Humboldt and "forced her to return" to Shingletown, according to the affidavit.
"He also threatened to kill her and their daughters if she left him again," said the affidavit. "On the morning of the murders, Sandy Miller told her mother that she planned on telling Miller later that day she was leaving him."
Just before 8 p.m. on May 7, someone at the Miller home called 911. A dispatcher heard a woman sobbing and loud banging sounds. Deputies who went to the house found the doors locked and Sandy and her daughters Shelby Ann, 8, and Shasta, 4, shot to death inside. Shane Miller's gold 2010 Dodge Mega Cab pickup was missing.
The search for Miller started in Humboldt County. A day after the killings, his truck was found in a remote area near the tiny town of Petrolia, less than five miles from the Pacific. A week later, hikers found Miller's dog wandering along the Lost Coast Trail, which winds through the redwoods and Douglas firs high above the ocean.
Humboldt County and the rest of California's "Lost Coast," where the green mountains of the King Range plunge down to the sea, is the most undeveloped section of the state's shoreline. Its dense forests have few roads, towns or people and are little known to outsiders. But Miller knows the area. He grew up in Humboldt County, and was a sometime participant in one of the area's major industries – growing marijuana. He was convicted of felony cultivation in 1996. He also racked up arrests for hit and run, DUI, money laundering, marijuana cultivation, and illegal possession of a machine gun, before spending nearly four years in federal prison on a gun charge. He was released in 2007.
People who know Miller have told local media that he has survival skills. The Marshals describe him as an "avid outdoorsman," and the affidavit describes him as "a survivalist, who frequently uses cash for purchases." 
Authorities also learned that just before the shootings, Miller and his wife had traveled to Seattle, and that Miller had called real estate offices from his cellphone during the trip. They were able to confirm that he made an inquiry about a rural property near Roseburg, Ore. According to the Marshals' affidavit, they speculated that he had bought property in Oregon using cash and a fake name and had fled there to hide after the killings. In a separate court filing in June, the U.S. Attorney's office said that Miller might have fled to Mexico.
But in late June, authorities turned the search back to the area near Shingletown in the hills leading to the high country of Lassen Volcanic National Park. Tips had come in that Miller might be hiding on two properties that he owned in the community of Whitmore, about 25 miles to the north. An intensive search turned up a homemade underground fortress. An elaborate, prefabricated bunker was buried on one of the properties, with vent pipes hidden by wood and other debris, according to the Shasta County Sheriff's Office. Inside, investigators say, was an arsenal of rifles, shotguns and handguns.
But there was no sign of Shane Miller, and no indication that he'd been there since the killings, the Sheriff's Office said. On July 30, Miller was added to the U.S. Marshals' 15 Most Wanted Fugitives List.
Since then, investigators say, they have received thousands of tips.
"We get about 30 a day," said Deputy Marshal Brandon McMullen with the U.S. Marshals Service. "We've had all sorts of leads that we've followed up on but had nothing that's panned out."
A lead that someone fitting Miller's description had been seen in September near Fort Jones, north of Redding, Calif. near the Oregon border, didn't pan out. There were even reports that authorities in India were on the lookout for Miller, just in case he mingled with tourists visiting the Himalayan foothills.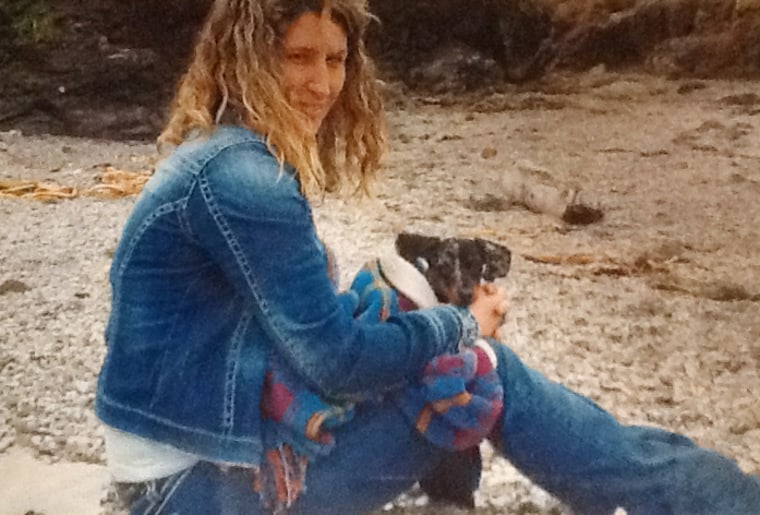 Miller remains at large, with a $25,000 reward for his capture. He is considered armed and dangerous.
Back in Shingletown, people are trying to make sense out of the senseless.
"It was kind of a shock to the neighborhood," said Stanley Magagnosc, 90, who lives on a property near the Millers but didn't know them. The 10- to 15-acre plots in the pines along Alpine Way make it easy for people to maintain their privacy, he said, and Miller fenced his property and didn't wave back when neighbors waved hello.
De Witt, president of the Shingletown Activities Council and a community leader, said local children were hit particularly hard. Shelby was a third-grader at Black Butte Elementary School, and Shasta attended a nearby preschool. Sandra Miller volunteered in Shelby's classroom, De Witt said.
To commemorate the victims, De Witt raised money to plant memorial trees. Two dogwoods were planted over the summer, one at the elementary school, one at the preschool. A third tree was planted at the town library. At a memorial service June 26, more than 100 people gathered to hear a member of Sandra Miller's family speak; $400 left over from contributions for the trees was donated to the library for children's books, De Witt said.
"The trees will always be there, along with the books," she said.
Deborah Benge keeps a photo of Sandra Miller in a special place at home. In the photo, Miller is sitting on Glass Beach near Fort Bragg, a month before her death, her strawberry blond locks curling around her face. Benge did Miller's hair at the Hot Locks salon in Shingletown for three years.
"We had this connection between us that was just like kindred spirits," Benge said. "I just felt like we were related or something. I still feel that connection."
Benge said Sandra Miller never spoke of problems at home. She described her as as "a real good mom, a very calm spirit, a very sweet spirit." Benge said that even seven months after the killings, she has been unable to bring herself to take Miller's card out of the salon's active clients file.
"I really would like closure on this," she said.
And what would that take?
"When they get him, I know that I'll feel peace," she said.
More from NBC News Investigations: