LIMA, Peru -- Five people were rescued and two were missing on Sunday after a hot air balloon plunged into the chilly waters off the coast of Peru, officials said.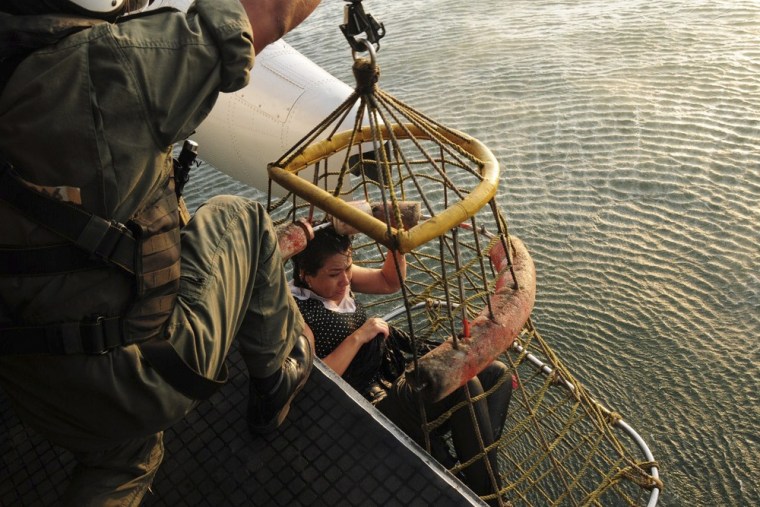 A police helicopter and navy boats helped pull five women out of the Pacific Ocean after searching for them for eight hours. They were taken to a hospital for treatment.
Two men were still missing, Interior Minister Wilfredo Pedraza told local media.
"I hope we can find them as soon as possible. The two are still missing. We only know that one of them tried to swim ashore. The search will continue, even through the night, until they are found," he told RPP radio without saying what caused the mishap.
The red and white balloon, carrying six passengers and a pilot, crashed near Canete, about 60 miles south of Lima, the capital. Local media indicated that all those aboard were Peruvians.