Updated at 6:40 p.m. ET: The suspect arrested Tuesday in the Tuscaloosa, Ala., bar shooting spree that left 17 people injured is also suspected of setting fire to his former workplace a few hours afterwards, the Tuscaloosa News reported.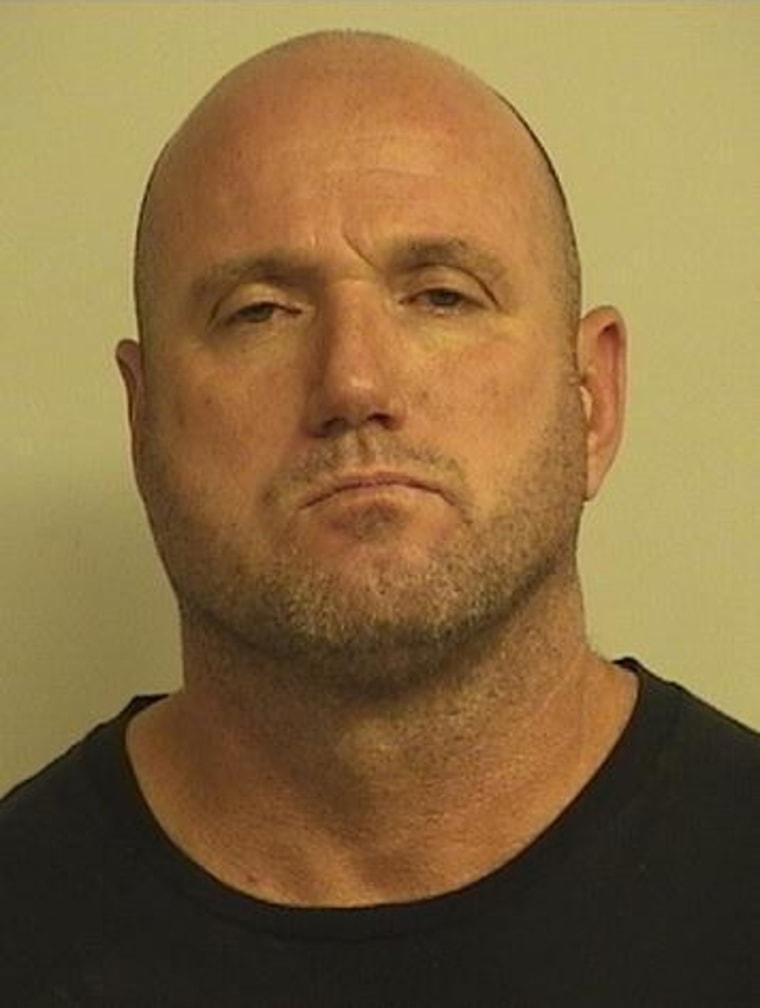 Nathan Van Wilkins, 44, was charged Tuesday with 18 counts of attempted murder along with one count each of shooting into an occupied dwelling and building.
He is being held on $2 million bond. 
The News reported Wilkins turned himself in to police Tuesday morning in the nearby city of Jasper.
The owner of a FedEx, Ken Barfield, said Wilkins walked in after making eye contact from the parking lot and said, "Yeah that's me. I guess when you do something that high-profile, you expect everyone to know who you are."
Barfield then called police, who arrived a few minutes later, while Wilkins waited inside.
Four of the 17 remain hospitalized, according to local reports. One person is in extremely critical condition, and three others are in serious critical condition, Tuscaloosa Police Chief Steven Anderson said at a news conference.
The News quoted Sgt. Brent Blankley, of the Tuscaloosa Police, as saying the shooting happened around 12:30 a.m. Tuesday at Copper Top bar. A gunman with a military-style assault rifle fired at least 11 shots into the bar in the city's Temerson Square.
The shooter then fired at fleeing patrons.
Anderson said at least one victim in the bar was the shooter's target.
Barfield told the paper Wilkins said he was at the bar and was high on drugs "and a few other things."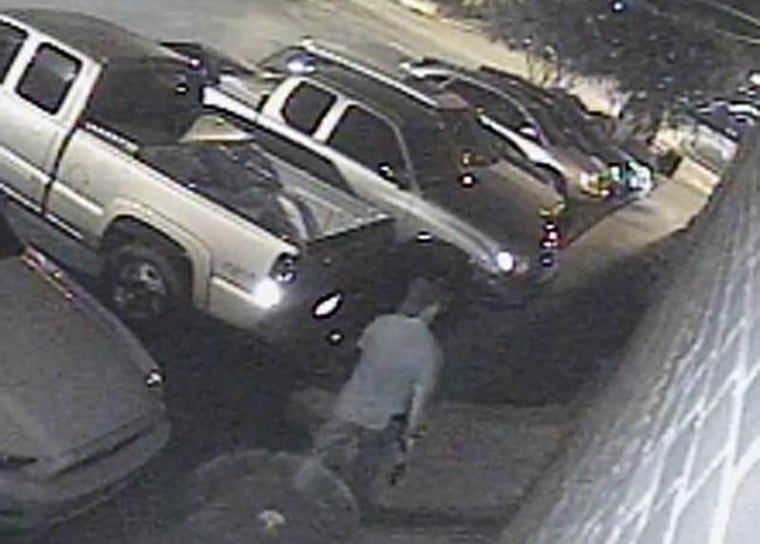 The 17 people injured in the shooting were admitted to DCH Regional Medical Center in Tuscaloosa, Mary Wyatt, spokesperson for the hospital, told NBC News affiliate WAFF. Three of the 17 injured were students at the nearby University of Alabama, Anderson said.
The police department issued a security camera image of the suspect via its Twitter feed, which showed a man from the back as he walks down a sidewalk with what appears to be a gun in one hand.
"The individuals there were very blessed that they were not killed," Sgt. Blankley told NBC News affiliate WVTM.
The News reported the University of Alabama confirmed a former defensive back and current team support staff member was treated for a bullet wound to the forearm and released from the hospital.
Police are looking into whether the shooting is connected with another one earlier in the evening when a 30-year-old man was shot in his house.
Anderson said investigators are not sure if shootings were part of a dispute between biker gangs. He said investigators are comparing shell casings from both shootings.
"We're waiting for physical evidence to be examined to see if there's a link between the two," said Sgt. Kip Hart, assistant commander of the Tuscaloosa County Metro Homicide Unit.
State and federal officials are assisting in the investigation, Anderson said. 
Wilkins is also being looked at by authorities in Brookwood, a city about 17 miles east of Tuscaloosa, who say a man set fire to three trucks in a Capstone Oilfield Service building before setting fire to a nearby gas well rig.
A police report filed in March said Wilkins was involved in a fight at Capstone, the paper reported.
The newspaper reported he has not worked there since March. 
More content from NBCNews.com: