DHAKA, Bangladesh — The main suspect in the killing of a U.S. blogger and critic of religious extremism who was hacked to death last week was arrested, Bangladesh's anti-terrorism unit on Monday.
Forces from the Rapid Action Battalion arrested Farabi Shafiur Rahman, who was previously jailed for his ties to the extremist Hizbut Tahrir Islamist group, at a bus stop in Dhaka, a spokesman told reporters.
The spokesman said Farabi had confessed to threatening to kill blogger Avijit Roy. Farabi was still being interrogated.
Roy, an American engineer of Bangladeshi origin, was killed by machete-wielding assailants on Thursday while returning from a book fair. His wife and fellow blogger Rafida Ahmed suffered head injuries and lost a finger. She remains in hospital.
Last year, Farabi posted on Facebook: "It's a holy duty of Bangalee Muslims to kill Avijit," police said.
It was the latest attack on critics of religious extremism in the Muslim-majority nation.
In 2013, religious militants targeted several secular bloggers who had demanded capital punishment for Islamist leaders convicted of war crimes during Bangladesh's war for independence.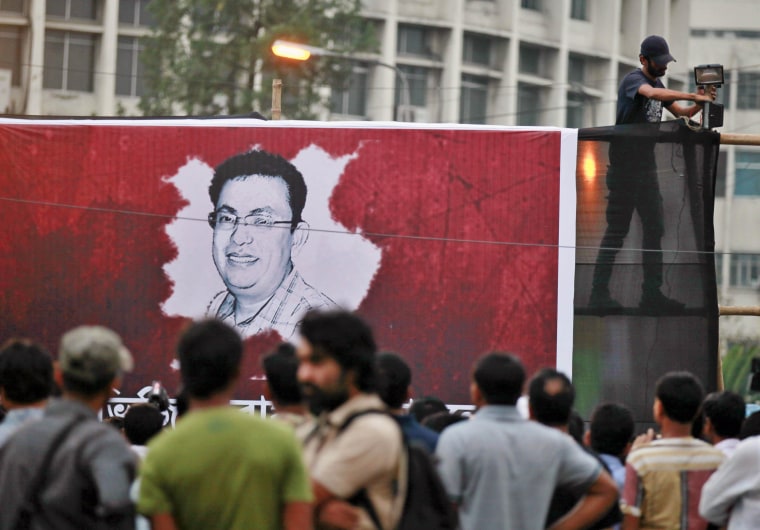 IN-DEPTH
- Reuters