LONDON — A suspect declared "death to traitors, freedom for Britain" Saturday as he appeared in court charged with the murder of lawmaker Jo Cox who campaigned for the U.K. to remain in the European Union.
Thomas Mair, 52, made the statement during a brief hearing at Westminster Magistrates' Court in London.
Cox, a rising star in Britain's opposition Labour Party and a mother of two, died Thursday after she was shot and stabbed in broad daylight after a meeting with her constituents in Birstall, near Leeds, northern England.
The attack came as British voters are due to decide next week on whether to quit the EU.
Opinion polls show the outcome of the referendum could be very close, and the increasingly bitter campaign has focused on levels of immigration resulting from the free movement within the trading bloc.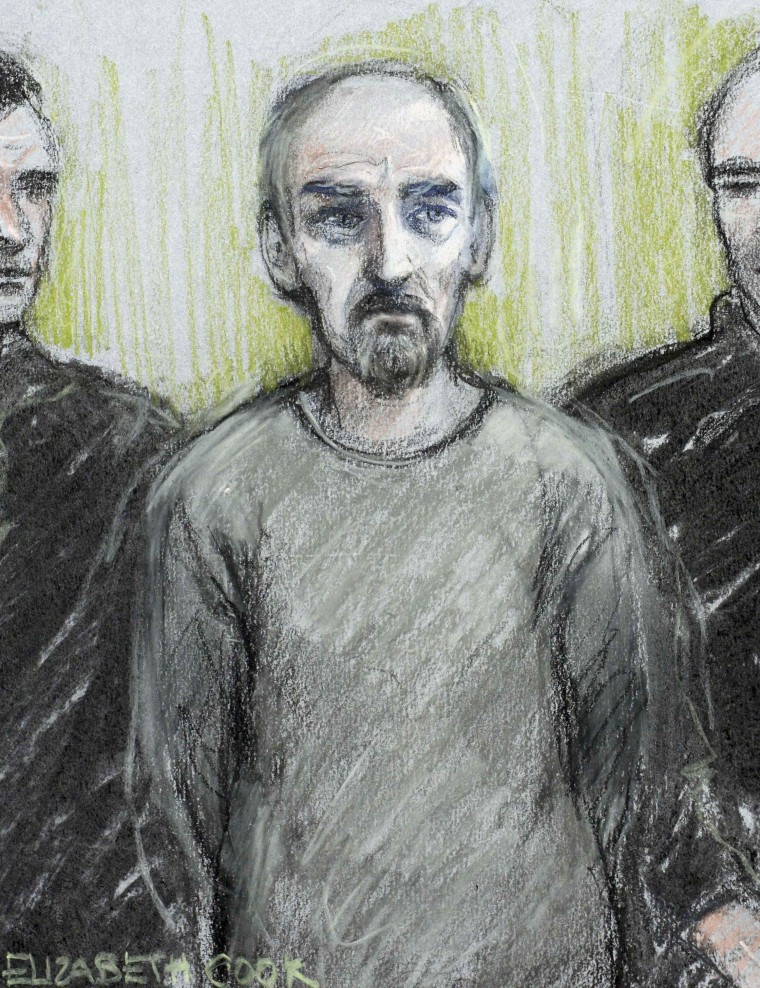 Political campaigning has been suspended in the wake of Cox's death, which has shaken a country where gun control is strict and gun violence is rare.
Mair was also charged with grievous bodily harm, possession of a firearm with intent to commit an offense and possession of an offensive weapon.
He appeared in court in a gray T-shirt with his arms crossed, according to NBC News' British partner, ITV News. When asked to identify himself, he replied: "My name is death to traitors, freedom for Britain."
President Barack Obama called Cox's husband, Brendan Cox, on Friday to offer his "sincere condolences on behalf of the American people to Mr. Cox and his two young children, as well as to her friends, colleagues, and constituents," the White House said in a statement.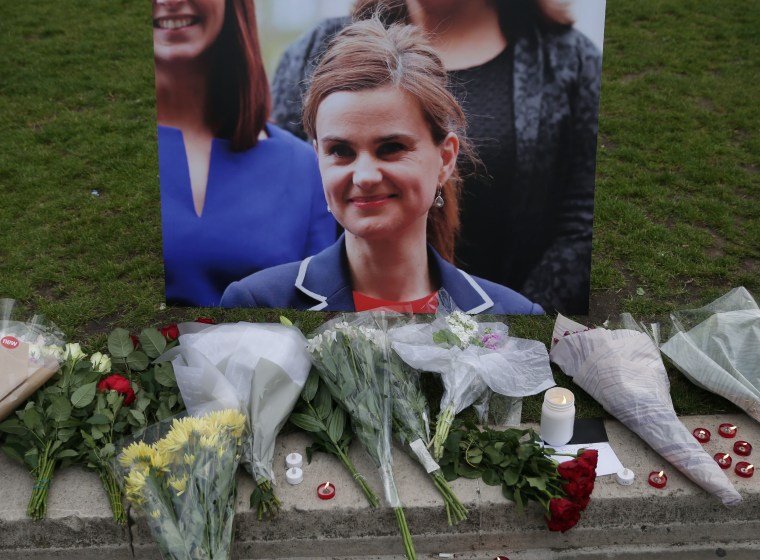 "The President noted that the world is a better place because of her selfless service to others, and that there can be no justification for this heinous crime, which robbed a family, a community, and a nation of a dedicated wife, mother, and public servant," the White House said.
Mourners have held vigils and laid flowers out in tribute to Cox, who was 41.
Meanwhile, a GoFundMe page set up in honor of Cox had raised more than 500,000 pounds (more than $700,000) by Saturday afternoon, making it the largest-ever GoFundMe campaign in the U.K., according to a statement from the crowdfunding site. The money raised by the campaign will be donated to three charities "closest to her heart."
Her sister, Kim Leadbeater, read a letter publicly in her honor Saturday.
"We will never let Jo leave our lives. She will live on through all the good people in the world — through Brendan, through us, and through her truly wonderful children who will always know what an utterly amazing woman their mother was," Leadbeater said. "She was a human being and she was perfect."
Brendan Cox tweeted that his sister-in-law's words would make Cox proud: