TEL AVIV — The man suspected of killing two people and injuring seven others outside of a cafe-bar in the Israeli city's downtown was identified Saturday as an Israeli Arab, as the search for him ramped up for a second day.
Security camera footage showed Nasat Melhem, 31, on Friday wearing protective eyeglasses and a windbreaker while causally browsing dried fruit at a health food store in central Tel Aviv, police said.
He then allegedly pulled a machine pistol from his backpack, stepped onto the pavement and started spraying bullets.
Israelis Alon Bakal, 26, and Shimon Ruimi, 29, were killed at the Simta Bar on Dizengoff Street, a main Tel Aviv thoroughfare, in the attack that took place in the early afternoon.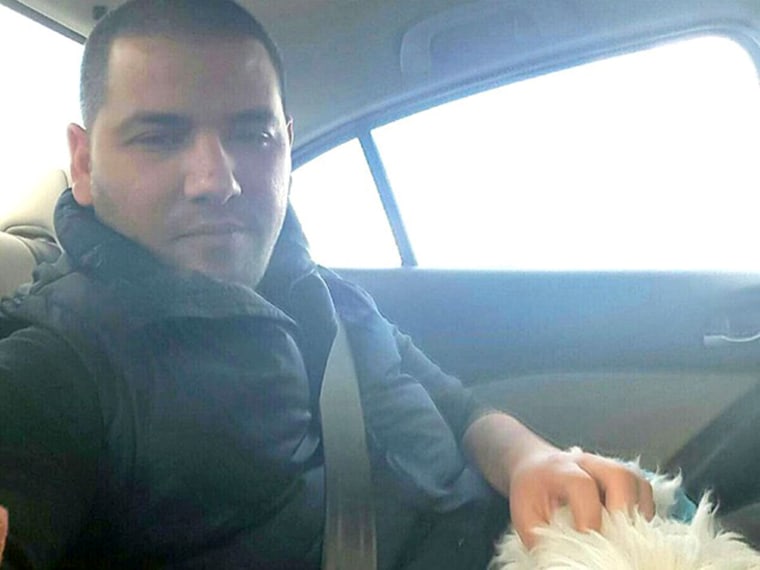 Sami Melhem, a relative of the alleged shooter and a lawyer who has represented him in the past for assaulting an Israeli soldier, said the suspect's father — who is a police volunteer — recognized his son in the footage and came forward to identify him.
A gun had been stolen from the suspect's father's safe, Sami Melhem said.
Police raided the family's home, arrested the suspect's brother and confiscated a computer from the house, Melhem said.
"The whole incident saddens us all," Melhem told NBC News, adding that he believes Nasat Melhem is "clearly insane," but didn't think the 31-year-old would unleash a deadly attack.
Israeli police are working on "high alert," and Special Forces are involved in the search for Melhem in case he has taken hostages, said Israeli police spokeswoman Luba Samri. Israeli police also said they are concerned Melhem had help from someone else during the New Year's Day rampage.
"The police worked all night and this morning to locate the suspect," Samri said, warning the public to listen to police commands but also go about their normal routines.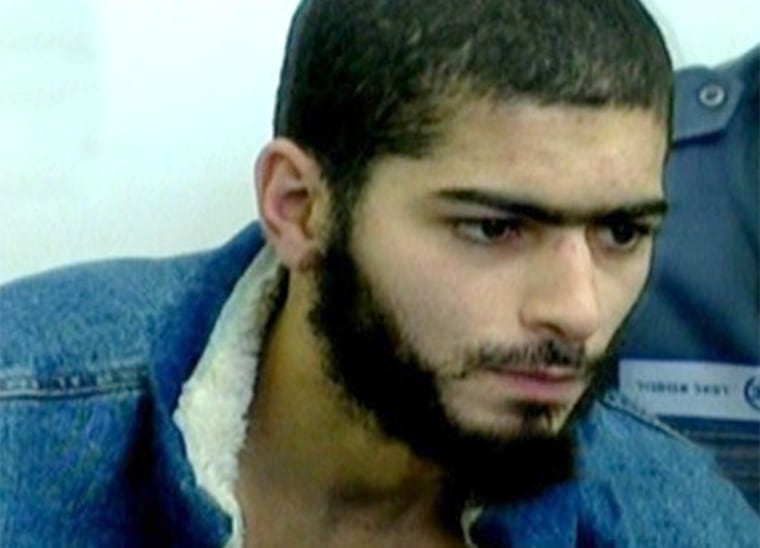 "At this moment we don't feel the public needs to change anything in their daily life," she said.
Israeli Prime Minister Benjamin Netanyahu on Saturday night visited the scene of the violence, which had become a makeshift memorial blanketed in candles and flowers.
"Yesterday there was a heinous and unbelievably vicious murder here. Young people, whose entire lives were ahead of them, the ages of my own children, were innocently sitting celebrating a birthday and were murdered in cold blood," Netanyahu said, offering condolences to the victims' families.
The shooting came amid a wave of Palestinian attacks against Israeli civilians and soldiers that have happened almost daily for more than three months.
Netayahu said Saturday that he and security officials have decided to "dramatically increase law enforcement services in the Arab sector."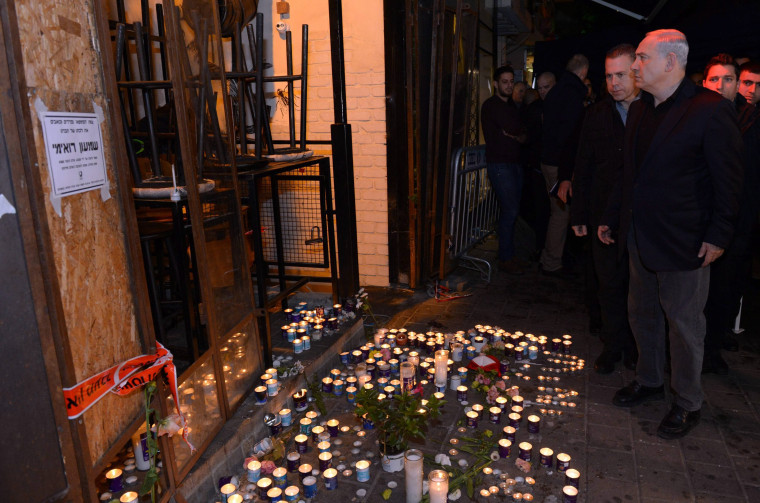 "Among Israel's Muslim citizens there are many elements that have come out against the violence and wish for full law enforcement in their communities. However, we all know that there is wild radical Islamic incitement against the State of Israel in the Arab sector," Netanyahu said. "I am not prepared to accept two states of Israel, a state of law for most of its citizens and a state within a state for some of them."
There was no immediate claim by Palestinian armed factions for Friday's attack.
Asked if the suspect had radical religious tendencies, Sami Melhem told Reuters: "I do not know."
Paul Goodman reported from Tel Aviv. Elisha Fieldstadt contributed from New York.