A suspected North Korean drone that crashed in the neighboring South does not illustrate a leap in the secretive state's military technology, experts said Tuesday.
The wreckage of the unmanned aircraft found on the disputed island of Baengnyeong was described as appearing to be little more than "a model airplane fitted with a camera."
Based on scant information from its public military parades, North Korea is thought to have larger drones in its arsenal. But much like the rest of its creaking military, even these models are past their prime and considered by Western states to be "antiques," according to North Korea watchers.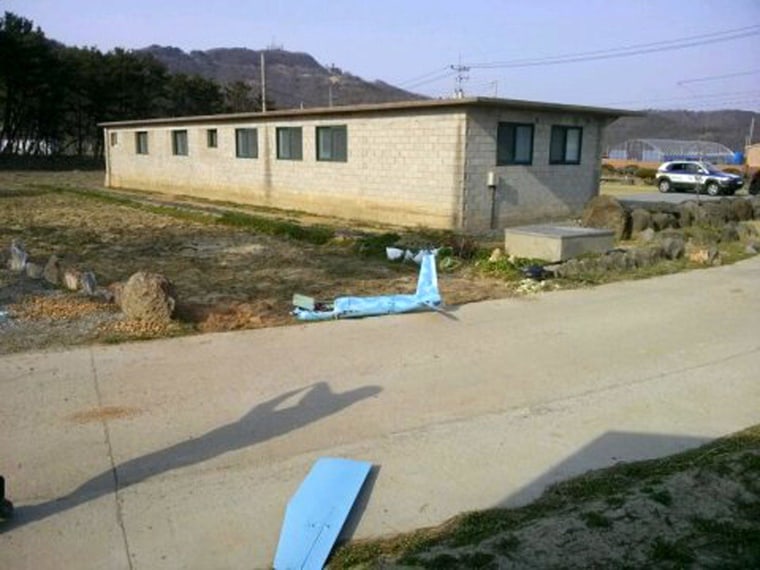 The remains of the light-blue drone were found Monday after Pyongyang and Seoul fired hundreds of shells over their disputed maritime boundary. It was similar to another drone that South Korea's Yonhap news agency reported had been found near the border town of Paju on March 24.
Joseph S. Bermudez Jr., co-founder of Colorado-based intelligence contractor AllSource Analysis, said Kim Jong Un's regime bases its unmanned aircraft on old Western technology which is sold through countries such as Syria.
"North Korea has had drones for a number of years now," he said. "This one looks like it has had a modified fuselage and been fitted with a camera – imagine a model airplane with a camera. It seems to have some of the characteristics of other North Korean drones we know about."
Paul Schulte, a visiting senior research fellow in the department of war studies at London's Kings College, agreed: "The aircraft is so small that it looks as though it could not have flown from anywhere else [other than North Korea] - that is unless it is from South Korea and they haven't identified it, but that is less likely."
"They put a lot of emphasis of their fighting spirit because they have not got much else"
The main problem in confirming the drone's origin is that relatively little is known about North Korea's military capabilities. Mark Fitzpatrick, of the International Institute for Strategic Studies (IISS), said in an article last year that the inner workings of the hermit nation were "an intelligence black hole."
Estimates put Pyongyang's defense spending between 20 percent and 30 percent of its GDP, and much has been made of its nuclear tests and threats to launch missiles at the U.S. mainland. But a Pentagon report to Congress last month described North Korea's armed forces as being blighted by "significant resource shortages and aging hardware."
Related story: 'A big hoax': Experts say North Korea showing off missiles that can't fly
Far from being Cold War technology, some of it was last considered cutting-edge more than 50 years ago, according to Dr. James Hoare of the Centre of Korean Studies at SOAS, University of London.
"Much of their military force is pretty decrepit, with a lot of World War II stuff," Hoare said. "They put a lot of emphasis of their fighting spirit because they have not got much else."
North Korea showed off its drones during a live-fire drill in March last year. It used the unmanned planes as targets for surface-to-air missiles and claimed they could carry out a precision strike by flying into a target. Its arsenal was further hinted at during one of Pyongyang's ostentatious parades in July when unidentified drones were shown being carried on the back of trucks.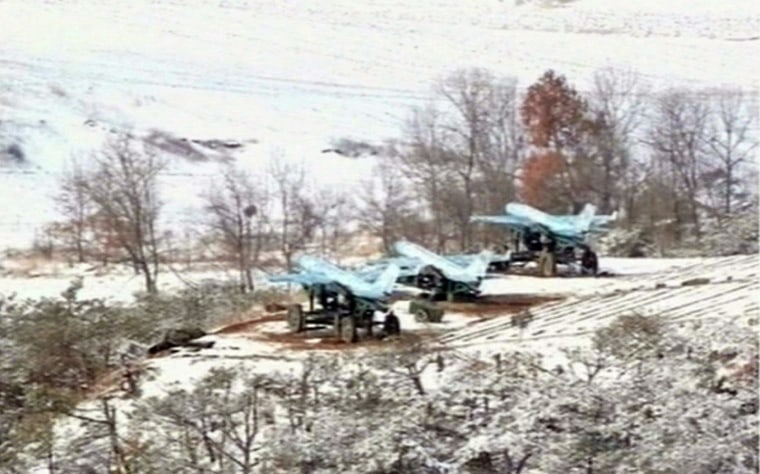 The Pentagon report said the drones in the live-fire drill appeared to be based on an MQM-107 Streaker, a jet-powered aircraft used by the United States to tow missile targets in the 1980s.
"These aircraft are considered to be antique," Schulte said. "They were delivered to the U.S. in 1984 and donated to the U.S. Air Force museum in 1990. This is not a modern aircraft."
Schulte said as far as the West knows these North Korean planes are not capable of carrying weapons.
In addition to the Streaker, Yonhap said it has confirmed that North Korea also uses a reconnaissance plane from China, the D-4. "This too is something of an antique and was deployed in 1983," Schulte said.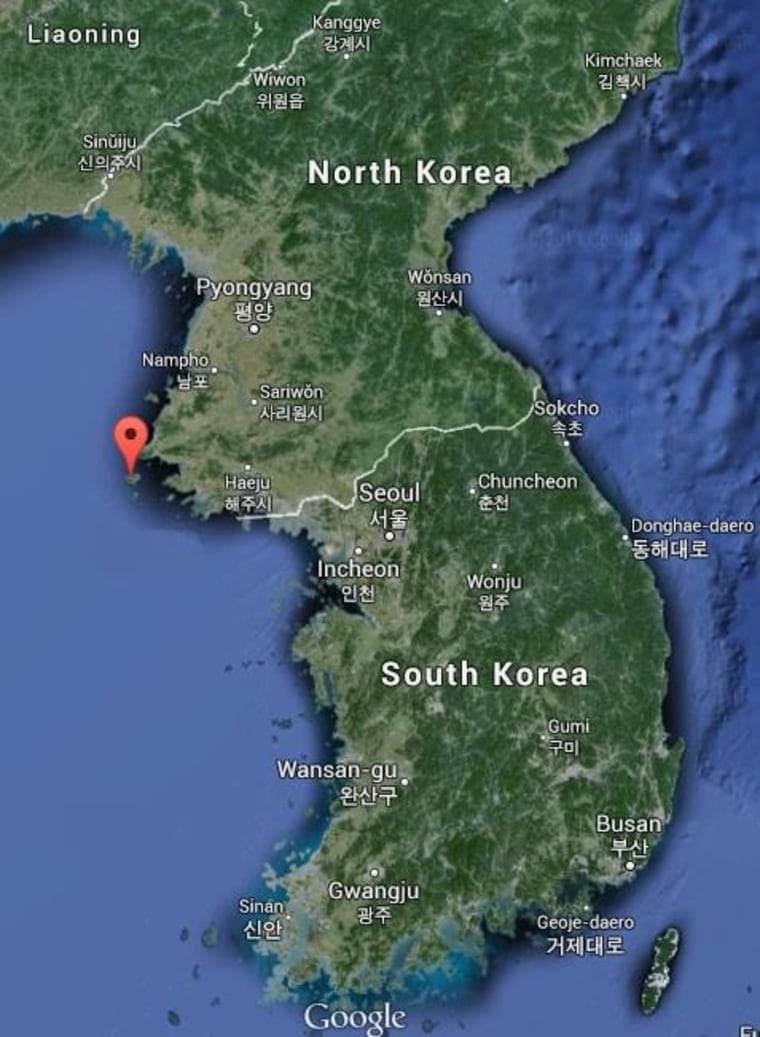 But Fitzpatrick, who is director of the Non-Proliferation and Disarmament Programme at IISS, said the West should not be complacent about the capabilities of North Korea.
"Further North Korean provocations are now more probable," he said. "In order to solidify internal support, Kim may again choose to create an external crisis," such as the attack on a South Korean vessel that killed 46 seamen in 2010.