PESHAWAR, Pakistan — A missile from a suspected U.S. drone killed an Afghan militant commander as he was taking a shower early Wednesday, according to Pakistani police and Taliban sources.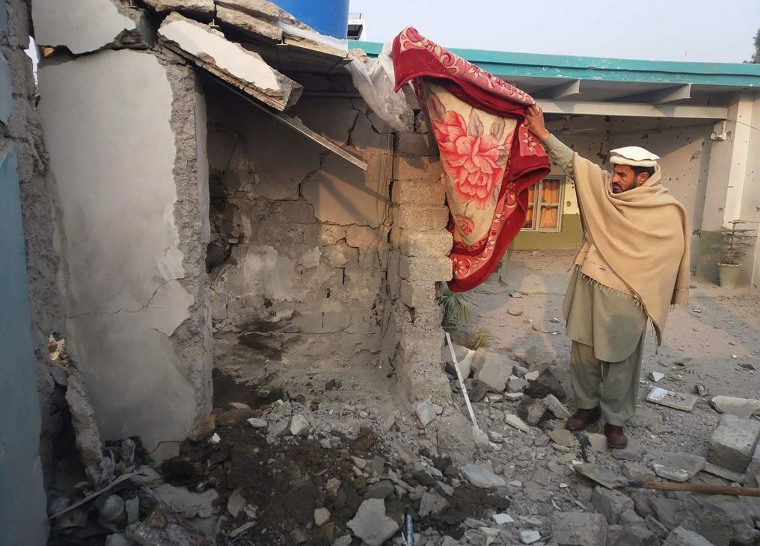 Nasir Mahmood — a member of the feared Taliban-linked Haqqani network — was in a house in Pakistan's semi-autonomous Federally Administered Tribal Areas near the border with Afghanistan when he died, according to Ameer Zaman, a senior police officer. Nasir Mahmood, whose given name was Ihsanullah, was also known as Khowarai by his fighters.
Three Taliban sources confirmed that Mahmood, who like millions of fellow Afghans left for Pakistan over the last four decades, had been killed. They shared a photo of his body as he was being being prepared for burial.
According to Zaman and the Taliban sources, another Haqqani commander was injured in the strike in Biland Khel village. Mahmood is believed to have led fighters on multiple attacks on Afghan security forces and U.S. soldiers in Afghanistan.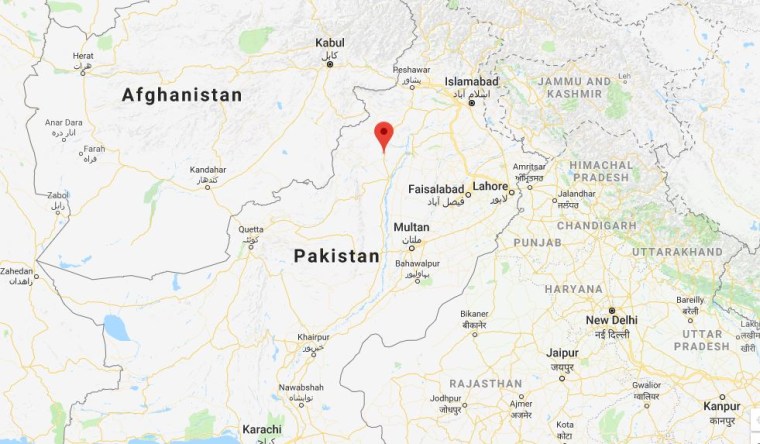 The Haqqani network is a group closely linked with the Afghan Taliban which is trying to overthrow the U.S.-backed government in Kabul. The State Department designated it as a foreign terrorist organization in 2012.
Due to their wealth and deep links to local tribes, one Western diplomat once called the Haqqanis "the Kennedys of the Taliban movement."
Fearing for their safety, Taliban members spoke to NBC News on condition of anonymity. U.S. officials did not immediately comment on the news.
American drones have relentlessly targeted militants in the region where the Afghan Taliban took sanctuary after being driven out of nearby North Waziristan in June 2014.
The Haqqanis, which U.S. and Afghan authorities say operate in lawless parts of the semi-autonomous tribal regions of Pakistan, have carried out some of the bloodiest attacks in the Afghan war.
They have also been behind a spate of abductions, including that of Army Sgt. Bowe Bergdahl, who was taken after walking off his post in Afghanistan in 2009, and American Caitlan Coleman, her Canadian husband, Joshua Boyle, and their children in 2012. Coleman and her family were rescued in October. Bergdahl was released in 2014, and sentenced in November to a dishonorable discharge for deserting his post.
American professor Kevin King and his Australian colleague Timothy Weeks, who were kidnapped at gunpoint from the American University of Afghanistan in Kabul in August 2016, are believed to still be in Haqqani hands.
Mushtaq Yusufzai reported from Peshawar. F. Brinley Bruton reported from London.