The Iraqi government has warned Sweden that the terror group ISIS may be targeting that country's capital of Stockholm, a senior Iraqi security official told NBC News Tuesday.
The official, who spoke on condition of anonymity, said Iraq found intelligence "about an ISIS plan to target the Swedish capital Stockholm," involving seven or eight Iraqi citizens who were former members of al-Qaeda in Iraq.
"The government sent [this] information to the Swedish government with details about those who are involved in these plans," the security official said.
"Those ISIS militants are Iraqis, and were able to arrive to Sweden in 2015 with those thousands who emigrate from different countries to Europe," the official said.
ISIS claimed responsibility for deadly airport and metro bombings in Brussels on March 22 as well as the terror attacks in Paris on Nov. 13.
The U.S. Embassy in Stockholm said Tuesday it "has confirmed that Swedish Police are actively investigating a potential terror threat against Sweden."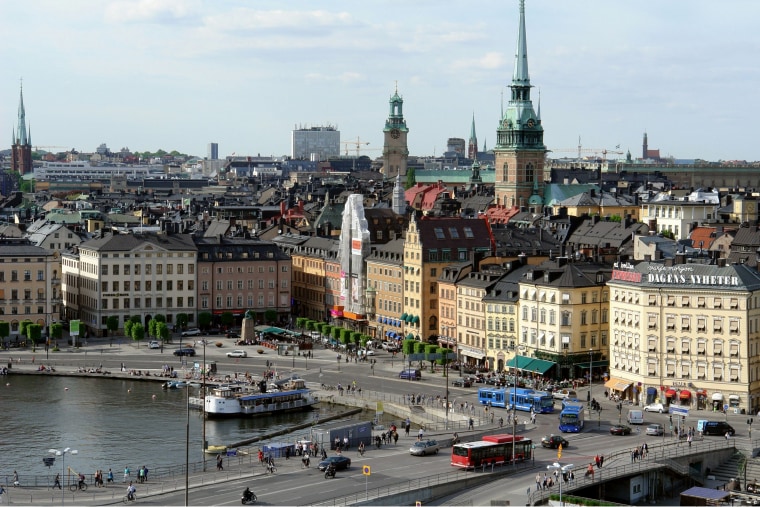 Counterterrorism expert Magnus Ranstorp, who is Swedish but currently living in Denmark, told NBC News that Europe's refugee crisis could have made it possible for ISIS militants to enter Sweden.
"There were so many refugees who came in at once, many on false identities, so many were not checked or registered properly," Ranstorp told NBC News. "It would be easy for them to hide and move around quite freely, also difficult for the police to trace them."
Requests for asylum spiked in August of 2015 and surged through the end of the year, according to Swedish Migration Agency.
Nearly 163,000 people applied for asylum that year, and nearly 21,000 of those were from Iraq, the agency said. Iraqis made up the third-largest group of asylum seekers. Most were from Syria and the second-largest group were from Afghanistan, the agency said.
The U.S. embassy in Stockholm pointed to State Department warnings saying that terror groups are planning attacks throughout Europe, and urging U.S. citizens abroad to exercise caution in areas like public transportation or sporting venues.
Swedish media reported that Stockholm was possibly being targeted by an ISIS attack. A security police spokeswoman refused to comment to Reuters about specific details of a threat.
"Security police are working intensively to assess received information, and it is of such a nature that our judgment is that we cannot dismiss it," she said.