Sweden is typically known as the land of meatballs, IKEA, and left-wing politics. But what are the Swedish people actually like, and how many of them actually conform to these cultural stereotypes?
In a bid to introduce its people to the world, Sweden's Tourist Association set up "The Swedish Number." The idea is that anyone can call up and they'll be put through to "a random Swede," or at least one who has downloaded the The Swedish Number app.
The project was set up to celebrate 250 years since Sweden became the first country to constitutionally abolish censorship. More than 11,000 people have called since it was launched Wednesday, some 35 percent of them from the United States.
In a bid to find out more about this Scandinavian country, NBC News called five people on Friday and — bearing in mind the small and completely random sample size — chatted about Swedish life and the country's links with the U.S.
Click here to listen to some of the best bits on SoundCloud.
Koäre Johansson, a 60-year-old hotel owner in the southern town of Värnamo
Can you describe a typical a typical Swedish meal?
A Swedish typical lunch can be meatballs with potatoes and sauce with gravy. That's a very typical Swedish main course. Everybody knows IKEA. You know IKEA, the furniture firm? They have all over the world, in all their stalls, they sell meatballs because it's so typically Swedish.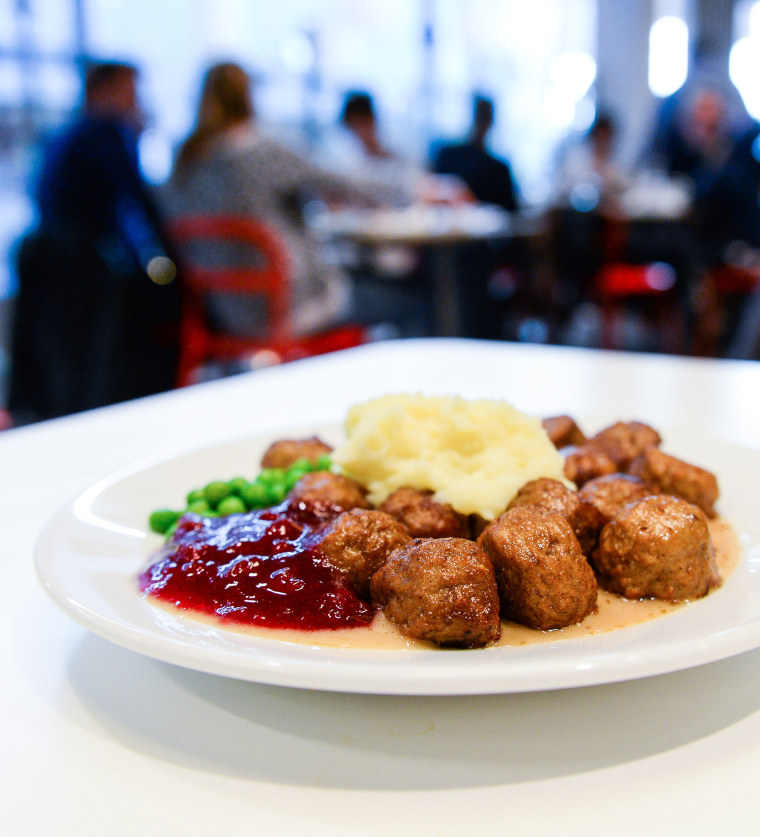 What do Swedish people think about America?
Well, we have a close feeling to the Americans because Sweden has a lot of things where they want to copy what the Americans do. We take the fashion, we take in some ways the music, and so on. So we look a lot at how they do it in the States. When you say, 'How in general do Swedes describe Americans?' they will say that a lot of them don't eat so good. I mean, we Swedes are pretty good on the food stuffs. We eat a lot of vegetables, we eat a lot of different kinds of food. We don't eat so much unhealthy food.
What do Swedes think about President Barack Obama?
I think that they love him. Most of the Swedish people really, really, really like President Obama and his way of thinking and his policies. There's very few Swedes who disagree with his ideas.
And what about Hillary Clinton and Donald Trump?
I think that most Swedes like Hillary Clinton and what she stands for. The mass media have given us a picture of Trump, I can't really say how true it is but we get the picture that the guy is a little bit loony. His ideas are not functional in a modern political world. You can't make political decisions like he thinks, like he wants to do it. When I read about Trump, I read of a person who really wants to get the votes at any cost. He makes it a little bit too easy when he says, 'I fix it, I fix it. Just vote for me.'
Lisa Billström, a 27-year-old psychology student from Stockholm
What do Swedes usually do on the weekends?
I'm actually going to a museum with an old friend who's here from Oslo. But usually I just go out with my friends and have some beers.
Excuse the cultural cliche, but what is your opinion of ABBA?
Yes, of course, I'm a fan of ABBA — they're national heroes, in a way. It's like Zlatan [referring to Zlatan Ibrahimovic, Sweden's best-known soccer player]. He's also like a Swedish icon.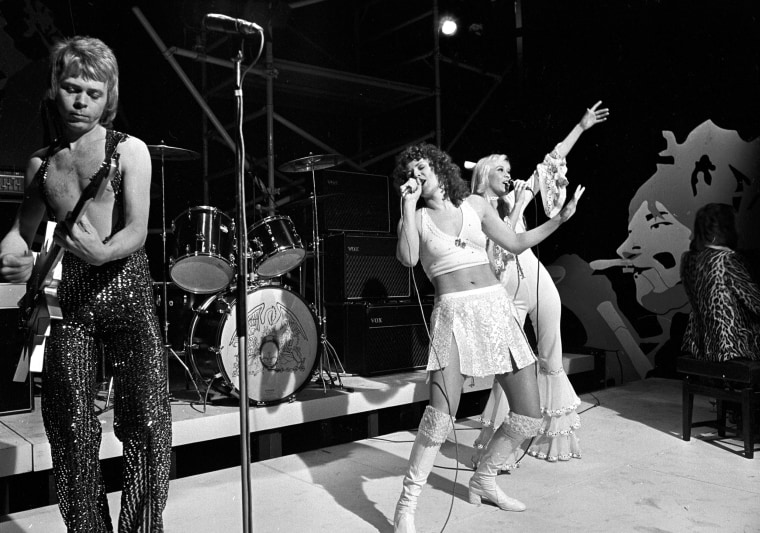 What about U.S. politics, do you have an opinion on President Obama?
I mean, we're socialists here basically, compared to other countries, so I think he's had a tough time I guess recently, but what he's done, the things I know, are in the right direction. I like him. Swedish people love Obama and also Bernie Sanders.
What about Bernie's Democratic opponent, Hillary Clinton, what do you make of her?
What do I make of her? I don't really know, but I think it would be cool to have first like a black president and then a female. I think that would be a huge step for the world. But on her political views, I'm not that invested.
And what about Donald Trump?
[Billström begins with an expletive-laden sentence unsuitable for publication]
Would you like to expand on that?
I think it's completely bizarre that he's even running for president … He doesn't seem very immigrant-friendly or women-friendly for that matter. I think what's most dangerous is he seems to be completely irrational and you never know which way he's going to sway … I think I would vote for Bernie Sanders.
Torgny Peterson, a 69-year-old retired anti-drugs campaigner near Gothenburg
Tell me a bit about Sweden.
If you come to Sweden and go up north you could travel for hours without meeting many people at all. We also have something that maybe not many people know about; up in the north of Sweden, in June and July the sun never sets — it's light for 24 hours. Whereas in winter, in the same place, it's completely dark for 24 hours.
What do you think about ABBA?
Well, everybody has to be a fan of ABBA! They made musical history and I think they really make great music. That happened years ago, now we have an ABBA museum in Sweden that's frequently visited by people from abroad.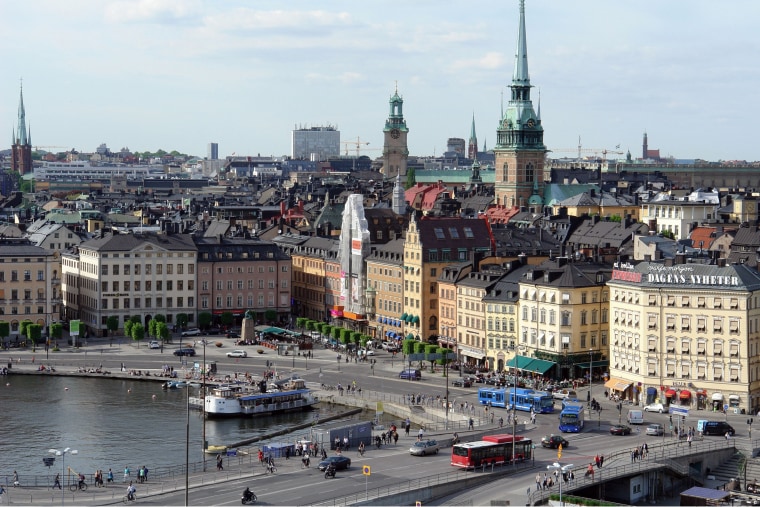 What do Swedish people think about America?
One thing which is worrying in Sweden, many people comment on that, is the use of guns in the U.S. and how many people have been hurt or even killed by guns. That is a bit worrisome. And there's quite a lot of writing about that in Sweden because a single individual in Sweden is not allowed to carry a gun at all. Nobody is allowed to carry a gun unless you are a member of a shooting club but then you can't carry it in public, it's only at the shooting range … It's a big difference compared to the United States.
I think most people are quite fascinated by the United States because everything in the U.S. is bigger than biggest and we don't have anything like the stuff you have in the United States. So many people travel to the United States to experience it on their own. I've been to the States quite a few times and I like it. It's an interesting country. Of course it's huge — Sweden you can do in a couple weeks or a month but you would probably need more or less a lifetime to do the same in the U.S.
Turning to politics, who would you vote for in the U.S. election?
Well to be honest, I would definitely not vote for Donald Trump. I think he is a disaster area. Coming from the business circles and then moving to politics and trying to transfer more or less business ideas into politics, I don't think it would work. It might work with an American audience that is tired with what's going on in Washington, D.C., but if you look at international relations, which the U.S. president must have, they must be on a good standing with countries outside the U.S., I think Donald Trump is not the right person.
What about Hillary Clinton?
I think she's not outspoken enough. I think Bernie Sanders as the Democratic representative is more courageous in a way, she is more PC, politically correct, which I don't think might interest people in the United States. I think people are looking for changes and new messages and I'm not so sure that Hillary Clinton is providing those new encouraging messages.
Moving away from politics, what do you know about the Kardashians?
The only thing I know is the Kardashian TV series and I'm sick and tired of it. To be honest, I don't care a bit.
Thomas Bjork, a 38-year-old education recruitment worker from Stockholm
Let's get the obvious question out of the way first — what do you think of ABBA?
Damn … I hate them. I have always done. I really don't like them.
Is that a rare view in Sweden?
No, I don't think it is rare. I think it would be an average thing. I think, since I lived in the U.K., I think Brits are obsessed by ABBA. And I think there's more Brits percent wise who love ABBA than Swedes. But that's just me personally.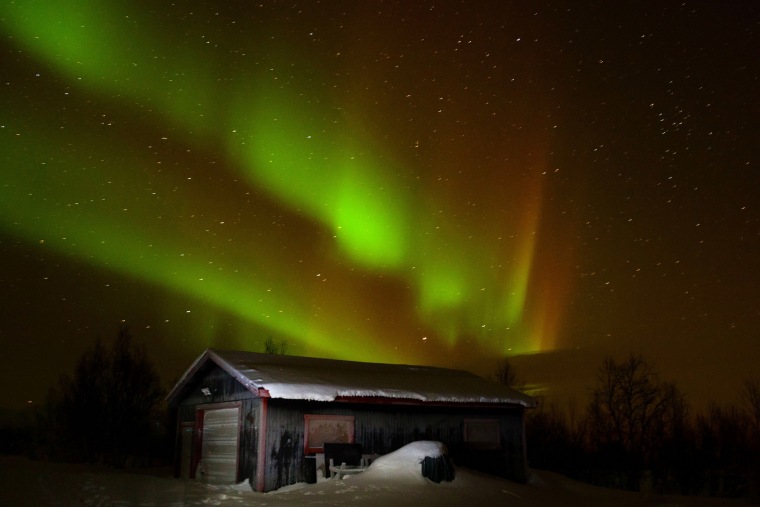 What do Swedish people think about America?
Now, obviously, we're obsessed by the election in Sweden and everyone is of course like, 'Oh my god, this Trump dude is crazy!' And obviously everything that Bernie Sanders says, it's like, 'Oh my god, there's one that's actually, like, normal.' But he's perceived over there to be a crazy person … [but] I think I would vote, pragmatically , for Hillary. I think Sanders is a better person and all that stuff, but I don't think it would be pragmatically smarter to get Hillary in … I am like, 'Go, Hillary – ish!' but I do love Sanders as well.
Here's a bit of U.S. trivia. Do you know who won the Super Bowl this year?
Er… no, wait, I forgot. This is crazy that I don't… I feel ashamed now that I don't, because it was Peyton and Manning that met, but I don't remember. Patriots and, er… what the hell about the other team? Last year it was New England and the Seahawks. But it was… I don't remember.
Lotten Anderson, a 39-year-old hostel owner near Stockholm
What's your experience of the American people?
I've been to the States and I stayed in Canada for a year when I was 16 as an exchange student. I would say that the States are more… bigger. The people I met when I traveled around were not as educated as we were like talking about geography and things about the world. They asked if I came by train from Sweden to the States, for example. But I think the people were very friendly, very nice … they had very good hospitality.
What do you think of President Obama?
I think he's great. I wish he could stay on for one more time. He's a good person that's made good changes to the country.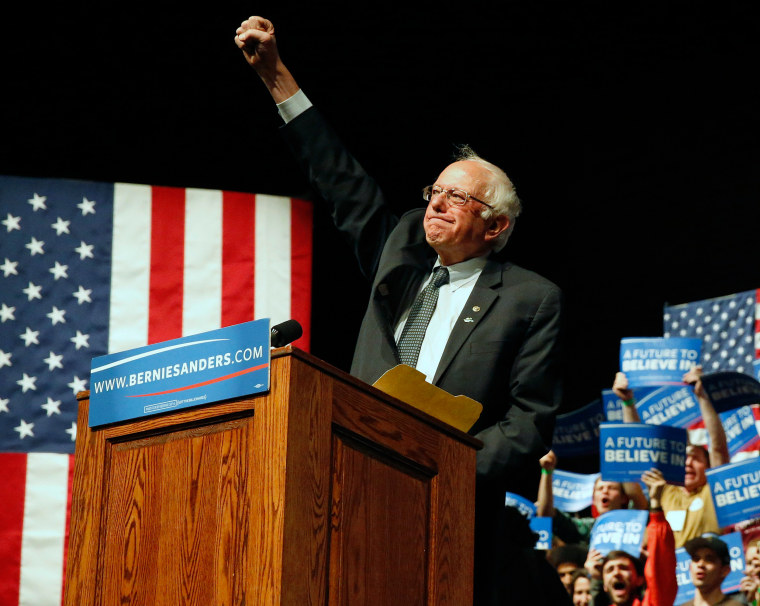 What do you think about his possible successor, Hillary Clinton?
I think she's a wise woman and I think she would do very good.
And what about Trump?
I am a little bit afraid that he can even be an option because his way of looking at different people and people that come from different countries scares me. Because if everyone closes down and thinks they are the best themselves, it would make a scary world.
If I was to ask you: "Are you feeling the Bern?" would you know what that meant?
Feeling the what? The "Bern" about what? No … Sorry, I don't know anything about that.