MAINZ, Germany — Army helicopters have airlifted nearly 24,000 gallons of water to thirsty cows amid scorching temperatures in southern Switzerland.
The canton of Vaud has nearly 20,000 cows, each of which need between 22 and 33 gallons a day, according to the local officials. Many are grazing on meadows as high as 4,000 feet above sea level.
"Due to the small amounts of rain over the course of four to five weeks, the water levels in our rivers and our groundwater have decreased significantly," army spokesman Urs Mueller told NBC News on Wednesday.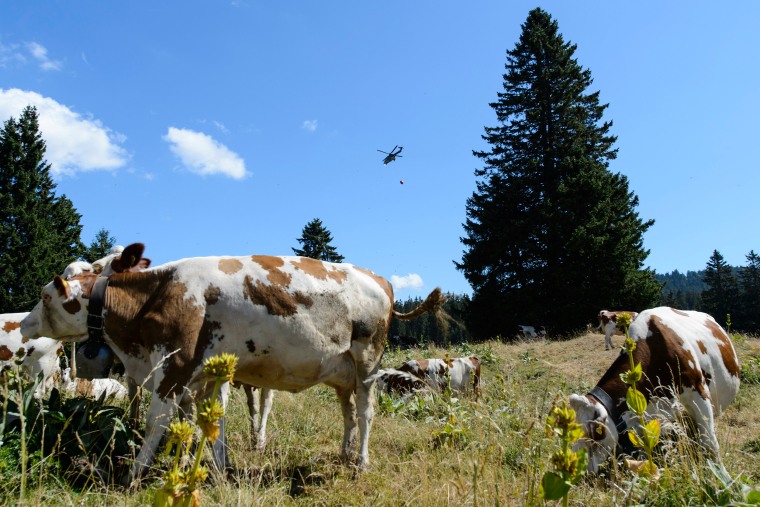 In order to quench the bovine thirst, the Swiss army deployed 60 soldiers to install six water tanks in the mountainous region before flying the water in using Super Puma transport helicopters.
The water was taken from nearby Lake Neuchâtel and the Lac de Joux and will be stored in the containers, two of which can be refilled from pipes using a pump system.
The mission was funded by the Swiss government. "This was categorized as emergency aid, so that to local authorities not be charged for the operation," Mueller said.
The unusual military operation was the second of its kind. In 2003, water and feed had to be flown to local farmers after an exceptionally dry summer.