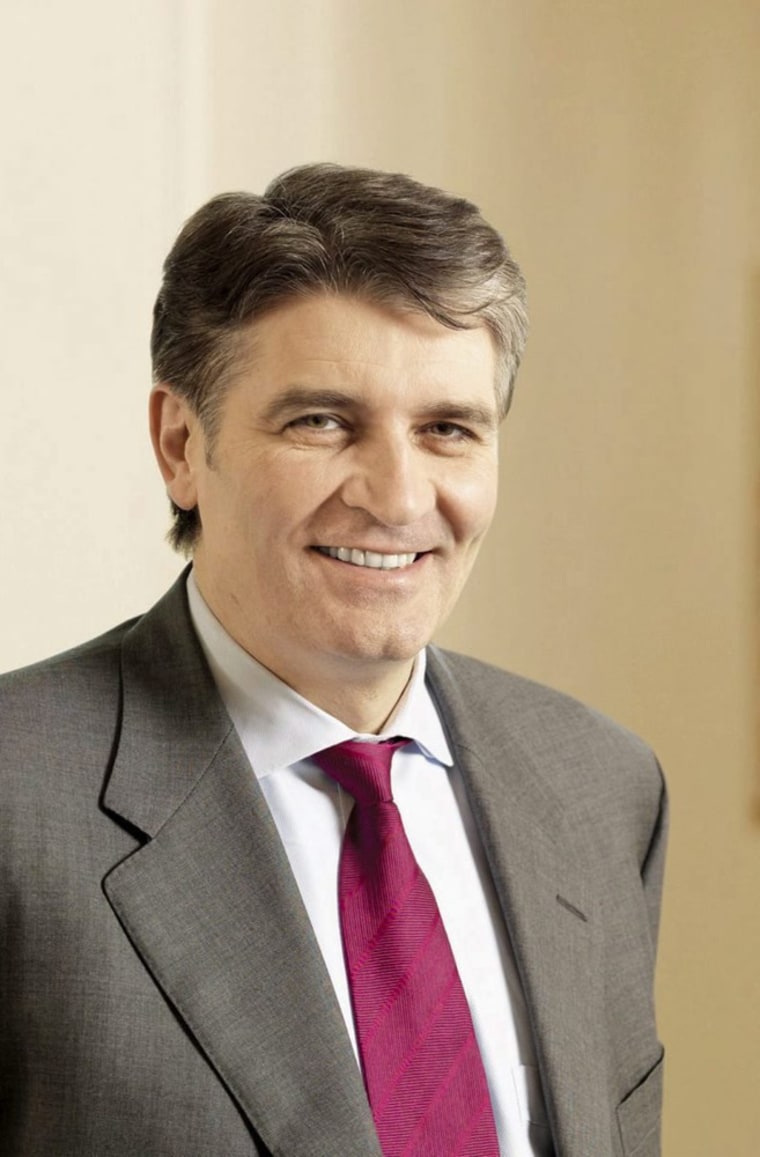 BOLOGNA, Italy — Raoul Weil, a former UBS banker charged by U.S. authorities five years ago for allegedly helping rich Americans dodge taxes via secret Swiss bank accounts, has agreed to go to the United States to face trial after being arrested in Italy, Weil's lawyer and judicial sources told Reuters. 
Weil, a 54-year-old Swiss citizen, has been held in an Italian jail for more than five weeks after police arrested him in a hotel in Bologna where he was on vacation with his wife. 
U.S. authorities issued an international arrest warrant for Weil in early 2009, just months after he was charged for allegedly conspiring to help 17,000 American clients of Swiss bank UBS avoid taxes. 
"Mr. Weil agreed to extradition to the U.S. because he has always been prepared to confront these charges," Weil's lawyer, Aaron R. Marcu of Freshfields Bruckhaus Deringer in New York, said. Weil has said he has committed no wrongdoing. 
The U.S. Justice Department spokespeople in Washington did not immediately respond to a request for comment on Thursday, which is a holiday the United States. 
Weil's indictment in November 2008 was a landmark in efforts by U.S. authorities to clamp down on the use of offshore Swiss bank accounts. 
His indictment raised the pressure on UBS, which in February 2009 admitted tax fraud and agreed to pay a $780 million fine in a historic deal that also involved the disclosure of thousands of names of its American clients to U.S. authorities, a big blow to traditional Swiss banking privacy. 
Since the indictment in the U.S., Weil has been living in Switzerland, which does not extradite its own citizens to other countries in cases of tax evasion. 
Italy has long cooperated with the U.S. on extradition requests, except where individuals could face the death penalty. 
During a hearing at the Bologna court earlier this week, Weil agreed to be extradited to the U.S., according to two judicial sources. 
Italian authorities have not received a formal request for extradition, but have received indications that such a request is on the way, the sources said. 
Weil lives and works in his native Switzerland, where he was when he was indicted in 2008, and he has never run or tried to hide, Marcu, his lawyer, said. "We expect him to be fully vindicated when we have the opportunity to present our case to a fair and impartial jury." 
With Weil's declared consent to extradition, Italy's justice minister has now up to 45 days to issue a decree that would formalize that extradition. In the U.S., Weil faces up to five years in jail if found guilty. 
Weil rose through the ranks at UBS to become the head of UBS' banking services to wealthy clients. 
He is likely to remain in Bologna's notoriously overcrowded Dozza jail for a few more weeks or months after local judges repeatedly turned down his lawyers' request for him to be put under house arrest. 
Weil left UBS after being indicted. He is currently employed by the Reuss Private Group, a Swiss wealth management firm. 
Related: