U.S. and Russian military officials held talks in Geneva Friday aimed at securing a cease-fire in Syria, but the United Nations has warned it would be "extremely difficult" to monitor any deal.
The discussions were aimed at narrowing positions before the two powers jointly chaired a wider U.N. meeting on the issue.
"The idea ... is for Russia and the United States to have a joint view," a diplomat close to the process told Reuters.
International powers pledged seven days ago to try to bring about a "cessation of hostilities" in Syria's five-year civil war this week, but aside from an increase in aid convoys there has been little sign of progress on the ground.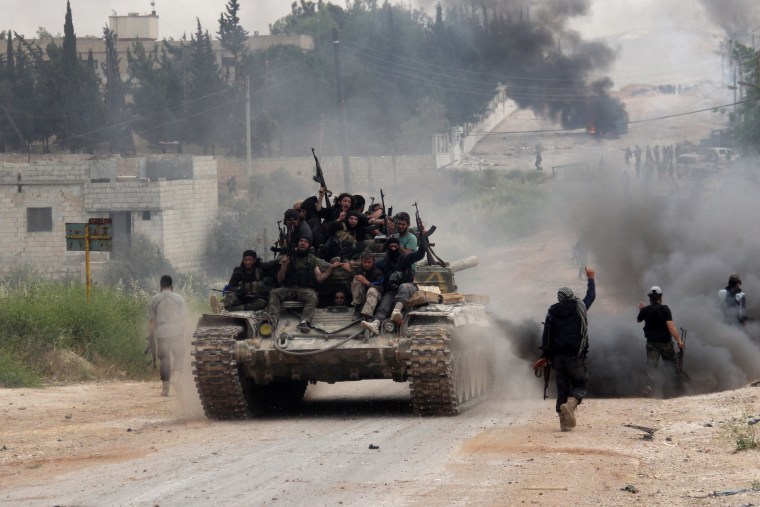 It was hoped that a temporary truce would begin by Friday, allowing the resumption of diplomatic talks in Geneva by Feb. 25, but U.N. envoy Staffan de Mistura told a Swedish newspaper Thursday that the date for talks was unrealistic.
One major practical complication is that the cease-fire would not apply to U.N.-designated terror groups including ISIS or the al-Nusra Front. The U.S. and Russia are among the countries conducting air campaigns against ISIS in Syria.
Related: West Is Fighting 'New Cold War' Like It's 1962: Russia
U.N. spokesman Michele Zaccheo said the larger meeting of the International Syria Support Group would take place at the U.N. later Friday.
Moscow hopes that agreements on a ceasefire in Syria will be reached on Friday, Interfax news agency quoted Russian Deputy Foreign Minister Mikhail Bogdanov as saying on Thursday.
The Syrian Observatory for Human Rights, a British-based monitoring group, said on Thursday that at least 38 civilians were killed in airstrikes carried out by a U.S.-led coalition in Hasaka province in northeast Syria in the past two days.
Meanwhile, U.N. Secretary-General Ban Ki-moon warned the Security Council Thursday that current conditions in Syria make it "extremely difficult" to envisage the deployment of United Nations monitors to observe a cease-fire.
"The operating environment in Syria will likely remain highly fragmented, volatile and militarized for the foreseeable future," he wrote in a letter seen by Reuters. "Achieving any form of verification of actions committed by the parties would also be almost impossible in the current context."
Ban wrote that once a cease-fire was in place, at least two levels of cease-fire monitoring and verification would be needed: physical monitoring and verification at a local level and an oversight body covering the entire country.
"Given the operating environment on the ground, the Security Council will need to collectively understand and accept the risks involved in mandating any international monitoring to be undertaken at the local level," Ban said.
U.N. World Food Program spokesman Jan Egeland said Thursday that plans were in place to make the first air drops of food and other aid Deir al-Zor, an eastern city of 200,000 besieged by ISIS.