BEIRUT — A nationwide ceasefire in Syria brokered by the United States and Russia came into effect at 7 p.m. local time (12 p.m. ET) on Monday, the second attempt this year by Washington and Moscow to halt the five-year-long civil war.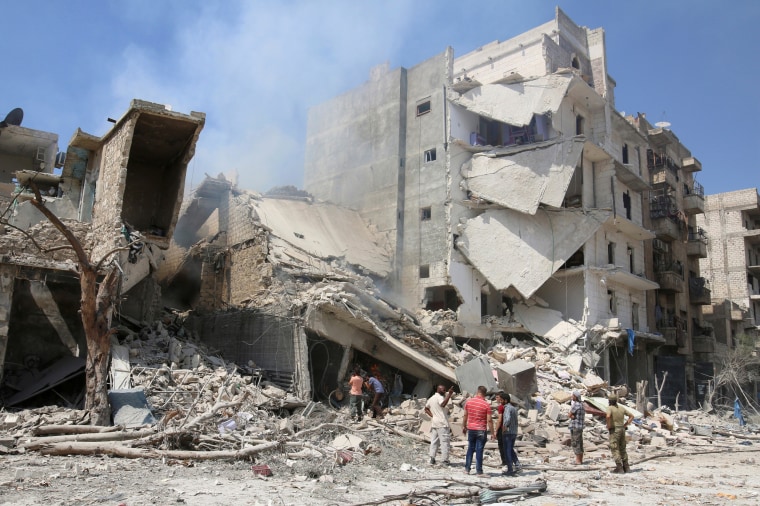 Neither the Syrian government or the constellation of rebel groups fighting to topple President Bashar al-Assad have publicly declared they would respect the ceasefire, but sources on both sides have indicated they will.
In advance of the deadline, Assad walked through a suburb of Damascus that the government had recently retaken from rebels, visiting a mosque to mark the start of the Eid al-Adha holiday. He didn't mention the ceasefire in remarks captured by state-controlled television.
Russia, which said the "cessation of hostilities" was to start at 1600 GMT, is a major backer of Assad, while the United States supports some of the rebel groups fighting to topple him, as does Turkey, which has stated its support for the agreement.
The agreement's initial aims include allowing humanitarian access and joint U.S.-Russian targeting of jihadist groups, which are not covered by the agreement. These include Islamic State and al Qaeda's former Syria branch, known as the Nusra Front until it changed its name and cut ties to al Qaeda in July.
The agreement calls for a retreat from a major road in the heavily shelled city of Aleppo, where many residents are struggling to survive without electricity, running water or regular access to food. The move could allow more humanitarian aid to reach the city.
Also part of the accord is the establishment of a system to share information and outline territory controlled by rebel groups.
But first, the ceasefire has to last.
The United States says fighting must stop for seven days before any joint effort with Russia can begin.