The suffering of Syria's children reached grim milestones in 2016, with record numbers being killed, maimed and forced into fighting — including acting as suicide bombers and executioners — in the country's civil war, according to UNICEF.
At least 652 children were killed in the conflict last year — a 20 percent increase from 2015, the charity said in a report released Monday.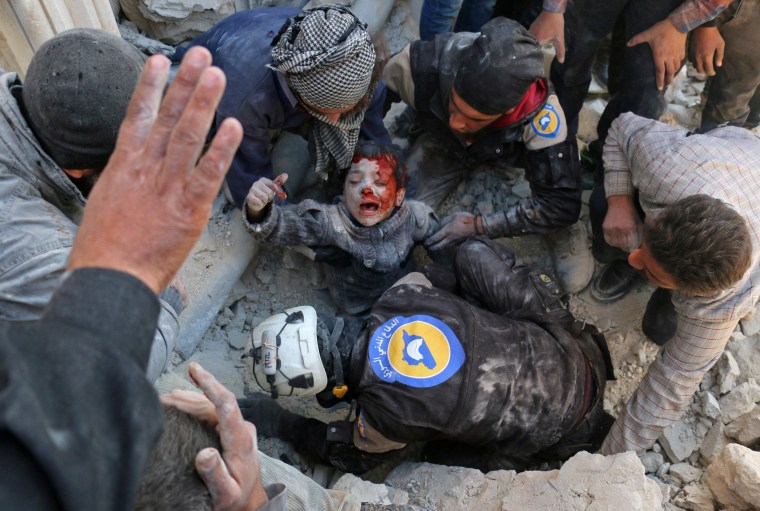 It also found that 851 children had been recruited to fight in the war, more than double the number in 2015.
UNICEF said kids were being forced into combat roles, including acting as prison guards and even executioners or suicide bombers.
After six years of war, nearly 6 million children now depend on humanitarian assistance, with almost half forced to flee their homes, the "Hitting Rock Bottom" report added.
UNICEF said that the data included in the report comprised solely of verified cases, and that the actual scale of the suffering documented was likely to be higher.
"The depth of suffering is unprecedented. Millions of children in Syria come under attack on a daily basis, their lives turned upside down," said Geert Cappelaere, UNICEF regional director for the Middle East and North Africa. "Each and every child is scarred for life with horrific consequences on their health, well-being, and future."
The report also documented how, in addition to the threats to their physical safety, children were being denied education by the conflict, or being forced to risk life and limb in order to attempt to attend school.
There were 87 attacks on schools or education personnel last year, and 225 children were killed at or near school. One-third of schools in Syria are destroyed, damaged, sheltering displaced people or being used for military purposes.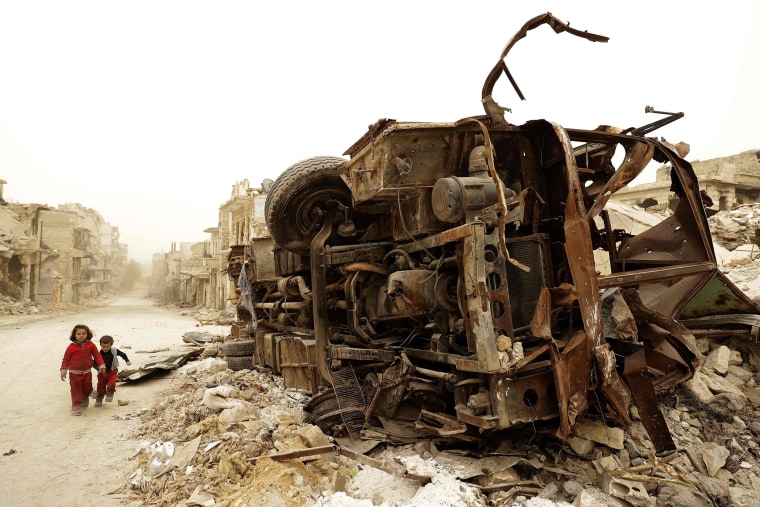 The report did manage to sound one positive note: that thousands of children refused to allow the conflict to stand in the way of their dreams of education and a better future.
According to the report, some 12,600 kids crossed active conflict lines in Syria to sit for their final school exams, many traveling for days from hard-to-reach areas.
Rami, a 23-year-old refugee in Lebanon's Bekaa Valley, told UNICEF: "I wish to live in Syria again. I wish for the war to end and for wars all over the world to end. I wish for peace so every child can live in their country. I wish to become a teacher so I can teach the children in need."