ASTANA, Kazakhstan — The latest attempt to end the six-year war in Syria kicked off in Kazakhstan on Monday, though the enemies still couldn't bring themselves to talk to each other directly.
The conflict, which has left more than 400,000 dead and displaced another 6.3 million, has had far-reaching consequences. It has helped destabilize an entire region, pitted international backers against each other, and contributed to the mass influx of refugees who flooded into Europe over the past three years.
But in spite of the obvious need to end the conflict, the talks' agenda remained unclear even as two-day negotiations began. Some participants floated the idea of simply sealing an existing ceasefire while others wanted to kick-start a political process to end the war.
So the confusion in Astana reflects the chaos on the ground in Syria, with a knot of opposing groups and foreign proxy interests. Here, NBC News breaks down the goals of those parties invited to the talks — as well as those who weren't.
1. Syrian Opposition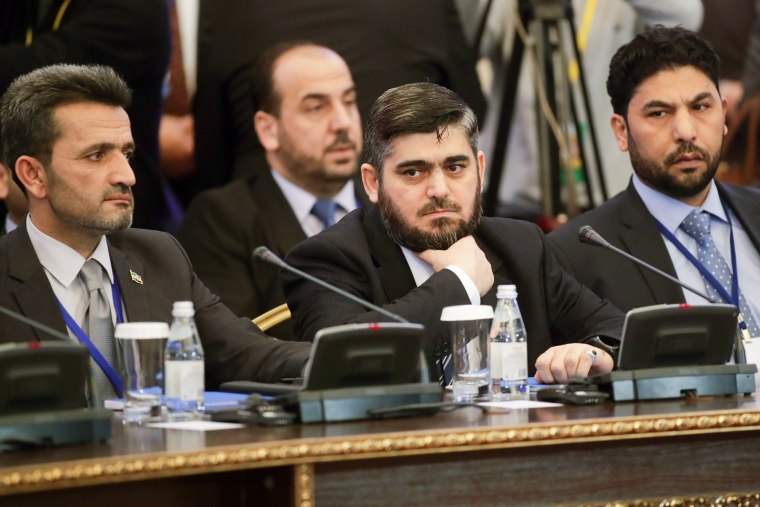 A dozen major opposition groups are participating in the Astana talks, but this is still a sliver of the hundreds of factions opposing Assad's regime. These rebels come in all ideological stripes, from secular leftists to radical Islamists intent on implementing Islamic law, known as Sharia, across Syria. The most radical rebels — ISIS and powerful al Qaeda linked fighters — were not invited to the talks in Astana, the Kazakh capital.
Possibly the most crucial question is whether the opposition will be able to coalesce into a political entity capable of presenting a unified front in the negotiations.
Assad's opponents could use a political booster right now.
The war has swung away from them in recent months, with the loss of their stronghold in Aleppo in December meaning they no longer control any of Syria's major cities.
2. Syrian government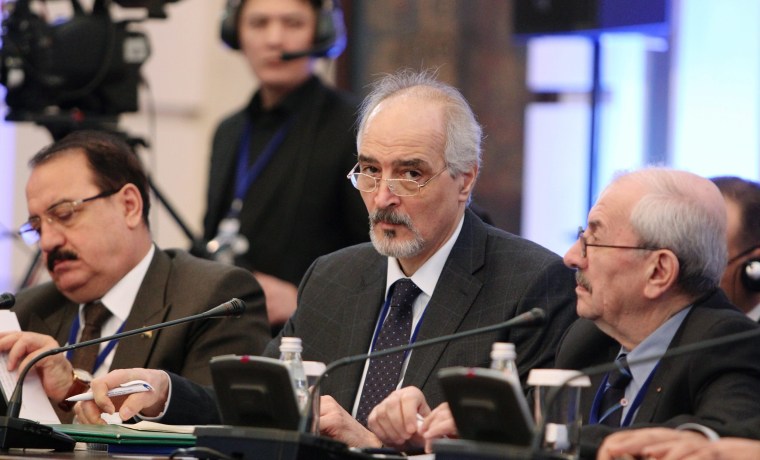 In late 2015, the end of Assad's regime seemed only weeks away. But the tables turned after Russia mobilized its warplanes and battleships in support of the government.
Assad now controls Aleppo — a key battleground for much of the conflict — although ISIS recently recaptured the ancient city of Palmyra.
While the best-case scenario for Assad would be to retake the entire country, Palmyra proved that his forces are stretched too thinly for that. Whether he is ready to accept this reality remains to be seen.
3. United States
Russia invited the U.S. to Astana — though it was notably relegated to "observer" status. There were also major objections to Washington's participation from Iran, which is fighting alongside Russia supporting the Syrian government. The U.S. has not invited Tehran to similar negotiations it has organized.
The new U.S. administration is still without a secretary of state, with President Donald Trump's pick, former ExxonMobil CEO Rex Tillerson, yet to be confirmed. It chose not to dispatch a delegation from Washington, citing the clash with the transition and inauguration, and is represented only by George Krol, the U.S. ambassador to Kazakhstan, who was appointed by former President Barack Obama in 2015.
Trump's plans for Syria remain unclear. He has voiced little sympathy for the Syrian strongman, all the while indicating openness to working with Russia on combating ISIS.
4. Russia
Assad's Syria is currently Russia's sole ally in the Arab world, providing the Syrian president with an essential firewall. Moscow has officially provided political backing for him since the war's outbreak in 2011, while blocking several Assad-bashing resolutions in the U.N. Security Council.
In October 2015, Russia upped the stakes by deploying significant air power to help Assad.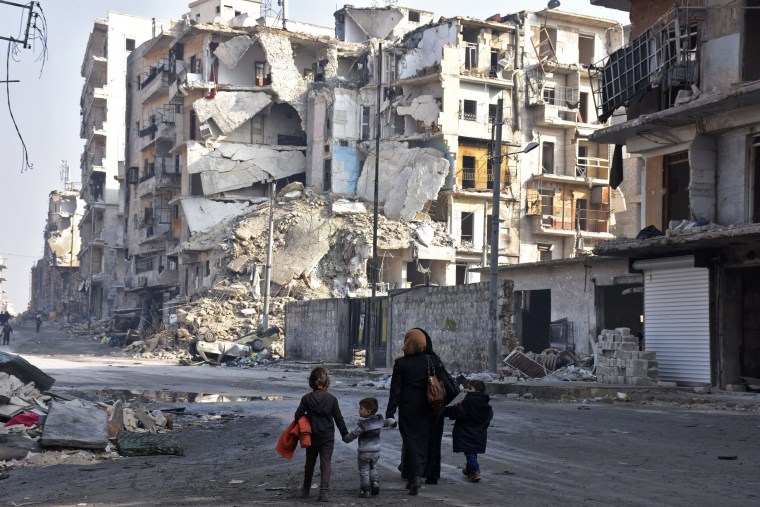 But earlier this month, Moscow announced it was withdrawing some of its forces, and rebels spoke before the talks about Moscow's supposed shift to "neutrality."
Perhaps to prove this point, Russian warplanes, which had been mostly bombing the moderate opposition, according to the U.S. and its allies, have shifted their focus to strikes against ISIS targets.
5. Iran
Like in Russia, Syria remains one of Shiite Muslim Iran's few allies in the Arab world.
Iran also offers a crucial support route to Iran's other major ally, Hezbollah, the Lebanese Shiite militia and political party. This lifeline that would likely be cut off if Assad were toppled.
This goes some way to explaining why Iranian and Hezbollah troops fight for Assad, and in fact, constitute the backbone of his army. Despite its reliance on mandatory conscription, Assad's forces, officially known as the Syrian Arab Army, have been depleted after nearly six years of war on multiple fronts.
Iran needs Assad to maintain its influence in the region, or at least be succeeded by a government that would maintain his pro-Iranian orientation.
6. Turkey
In the beginning of the Syrian war, Turkey opposed Assad, whom it viewed as a dictatorial geopolitical rival. However, it reversed course in 2016 as Kurds, fighting in both Syria and Iraq, began asserting greater territorial control in both countries.
Turkey has been fighting the Syrian Kurds because it says they are an extension of a Turkish Kurd group, called the Kurdistan Workers Party, or PKK, which it and the U.S. classify as a terrorist organization.
Turkey's most restless Kurdish minority is campaigning for statehood both in and out of Syria. It also has a significant population in Syria, emerging as one of the most efficient enemies of both Assad and ISIS.
Turkey has essentially abandoned the same Sunni Muslim rebels it once shored up, begun attacking Kurdish forces in both Syria and Iraq, and realigned itself with Russia on anti-ISIS bombing raids.
Tellingly, banning the Kurds from the talks in Astana was a deal-breaker to Turkey itself turning up itself.
7. United Nations
The U.N.'s stake in the Syrian conflict has mostly been humanitarian, with frantic attempts at relief efforts interrupted by threats or outright attacks on humanitarian convoys.
Its presence at the talks, represented by Special Envoy Staffan de Mistura, also lends them legitimacy, even as they are relegated to "observer" status.
8. Gulf kingdoms
One marked absence in Astana are the Gulf nations, particularly Saudi Arabia and Qatar.
These Sunni-majority nations are bitter enemies of Assad, whose family follow the Alawite branch of Islam, and his Iranian backers, who are Shiite, because they fear Iran's expanding influence across the region.
Ardent sponsors, both militarily and financially, of the Sunni Syrian opposition, it still remains to be seen how they will react to being sidelined.
9. The radicals
And then of course there is still ISIS, and to a lesser extent Jabhat Fateh Al Sham, which changed its name from Jabhat Al Nusra after officially breaking-off ties with al Qaeda in 2016.
Both groups still control large swaths of territory in Syria, and are fighting multiple fronts against Assad, the Russians, Turkey, the Kurds, and the United States.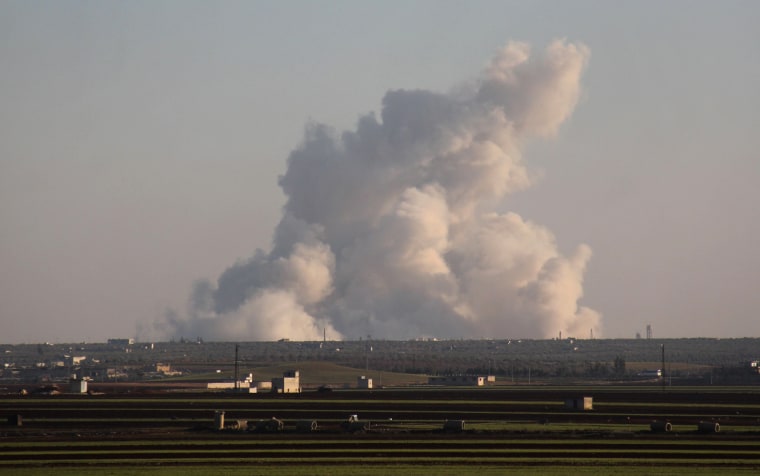 While all participating parties in Kazak capital agree these Islamist militants are to be targeted militarily and not negotiated with, both fundamentalist groups are still powerful. ISIS controls a de facto capital in Raqqa and retook the ancient city of Palmyra from the Syrian Army in December. ISIS also maintains its hold on Mosul despite a months-long coalition battle to retake Iraq's second-largest city.
In addition, Jabhat Fateh Al Sham maintains a strong military presence in the Syrian city of Idlib.
A joint effort by all parties in Astana could theoretically eradicate both groups — but first they need to see if they can agree on anything at all.