Three hospitals were bombed in the space of three hours in Syria's war-ravaged city of Aleppo, the United Nations children's program said.
The medical facilities bombed Wednesday were on the rebel-held eastern side of the city, UNICEF regional director Peter Salama said in a statement.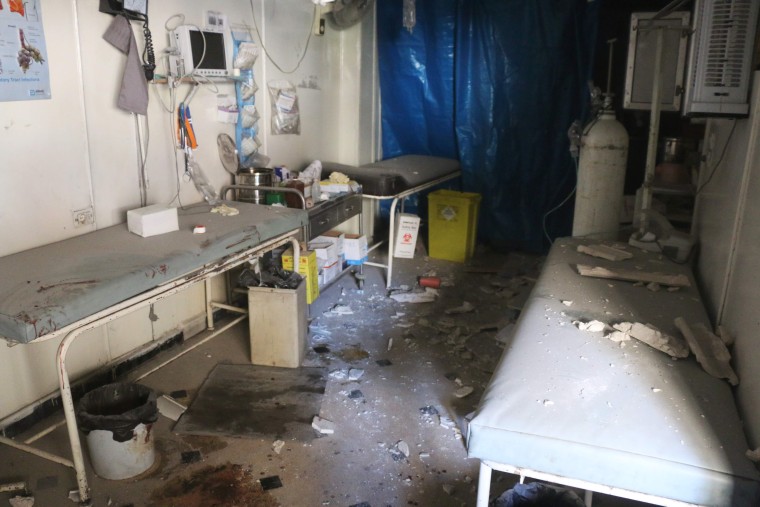 "Everyone must question their humanity when babies have to be taken out of incubators because of attacks on hospitals," Salama said. "This devastating pattern of warfare in Syria seems to have no checks and balances."
One of the hospitals was one of the few that still provided pediatric services in the city and Wednesday was the second time it had been bombed, according to UNICEF.
The organization did not give a death toll but Physicians for Human Rights, a non-profit, non-governmental organization based in New York, said dozens were wounded.
"After the attack, it was a horrible moment," a doctor from one of the hospitals told the non-governmental organization, using a pseudonym. "The nurses were running away to the basement carrying the babies, and many of them started to cry."
The attacks on the rebel-held part of the city came one day after President Bashar Assad vowed to take back "every inch" of Syria after more than five years of civil war.
His regime has been supported by Russia, which says it is bombing ISIS but also bombs more moderate rebels, according to the U.S. and Western analysts. A U.S.-led coalition has been bombing ISIS across Syria and Iraq.
Widney Brown, director of programs at Physicians for Human Rights, blamed Assad's "scorched-earth plan to reclaim Syria" for putting doctors, nurses and patients "in the line of fire."
Related: 'You Can Smell the Death Everywhere' in War-Torn Syria
Brown called the attacks part of "a systematic assault on hospitals during this conflict," and said that "these attacks must be called exactly what they are: war crimes."
Physicians for Human Rights said it has documented 365 attacks on 259 medical facilities, 90 percent of which can be attributed to government forces and their allies.
In April, the U.S. blamed the Assad regime for a direct airstrike on another hospital in a rebel-held area of Aleppo that saw more than a dozen doctors and patients killed.