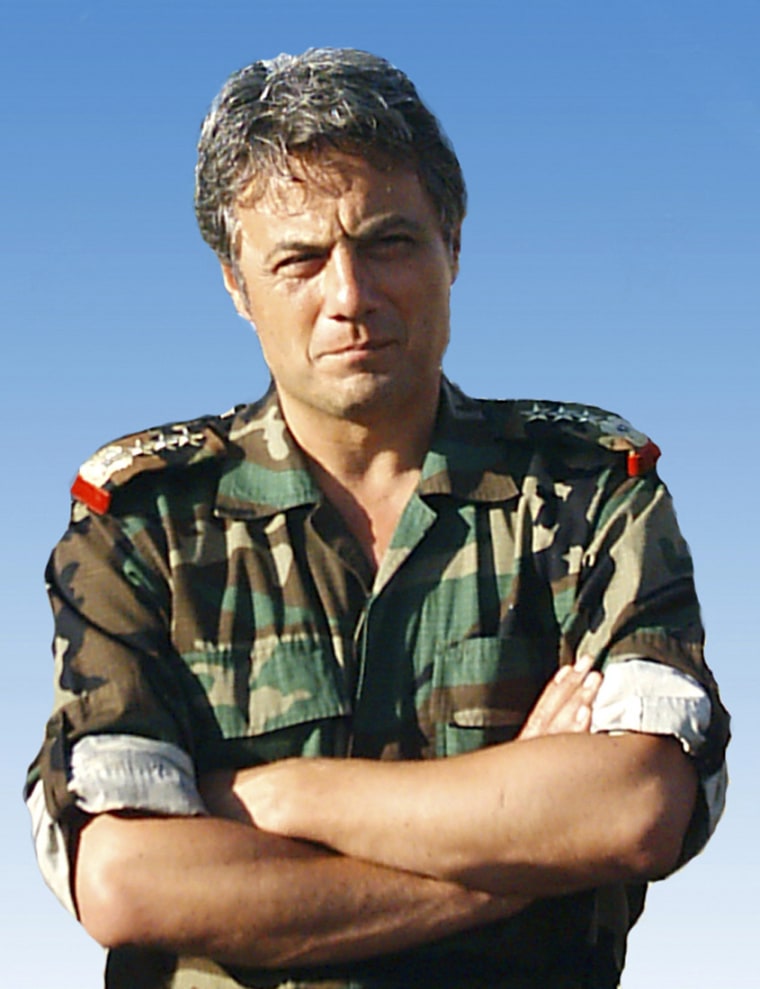 Syrian General Manaf Tlas, a defector once in the inner circle of Bashar al-Assad's regime, has resurfaced in France, French President Francois Hollande confirmed on Tuesday, Reuters reported.
News that Tlas, a former friend and ally of Assad, had fled Damascus emerged on July 6, but France had not previously confirmed his presence in the country.
"We have been informed about this situation. He is here," Hollande said at a news conference.
Tlas has not spoken publicly since his defection, but he sent a statement to the French news agency AFP on Tuesday, calling for a "constructive transition" in his country.
"I sincerely hope that the blood stops flowing and that the country emerges from the crisis through a phase of constructive transition that guarantees Syria its unity, stability and security, as well as the aspirations of its people," he said in the statement.
"I am ready like any other Syrian, with no other ambition, to fulfill my civic duty to contribute to a better future for my country, as much as I can, and like all those ... who have already made many sacrifices," he said.
According to a profile of Tlas published Tuesday in Al-Arabiya, the general was being groomed to be defense minister of Syria, following in the footsteps of his father, Mustafa Tlas, "one of the main pillars of the regime."
Manaf Tlas was involved in reconciliation efforts at the very beginning of the Syria's uprising, but he had been under partial house arrest since May 2011 because he opposed the regime's violent response to the unrest, according to a BBC report on Tlas' defection.
"Since the beginning of the Syrian revolution, Tlas has been 'brooding' sitting alone at his home or visiting his daughter Nahid in Paris for treatment or to escape the miserable situation," according to a columnist and friend of the Tlas family, Jihad el-Khazen, in the Al-Arabiya profile.
The BBC reports that some in the opposition believe Tlas could play an important role in Syria's future because he is seen as someone from the military establishment who has not been involved in the bloodshed.
More world stories from NBC News:
Follow World News on NBCNews.com on Twitter and Facebook